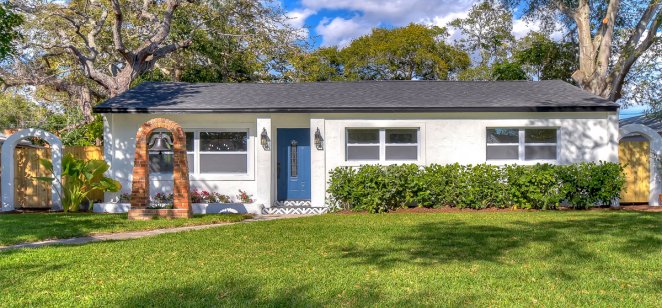 A Florida homeowner has sold a home as a non-fungible (NFT) token, in what's believed to be among the first of such sales in the US.
The five-bedroom, three-and-a-half-bath house in Gulfport was sold at auction Thursday for 210 ether (ETH), or $652,289, by Propy, a real estate transaction platform. The purchase includes an additional NFT of a mural. The starting bid was $650,000.
The seller was Leslie Alessandra, an active real estate and cryptocurrency investor. She told the Tampa Bay Times she chose to sell a home as an NFT to showcase evolving technology.
The strategy worked. "Unbelievable interest from all over the country and world," said Amy Heckler of Heckler Realty Group, who represented Alessandra. "I've been taken aback by the amount of interest in selling property this way."
Propy founder Natalia Karayaneva tweeted the sale attracted 2,000 subscribers, with 30 connecting their wallets to the platform.
Heckler, a St. Petersburg Beach realtor, expects another auction soon. "By doing this, we've certainly learned a lot, and I think we're going to be able to streamline this for the next auction. I think it's going to happen pretty quickly."
Propy previously sold an apartment in Kiev last June owned by TechCrunch founder Michael Arrington for 36 ETH ($93,000). Bidding lasted 27-hours and attracted potential buyers from around the world.
California dreaming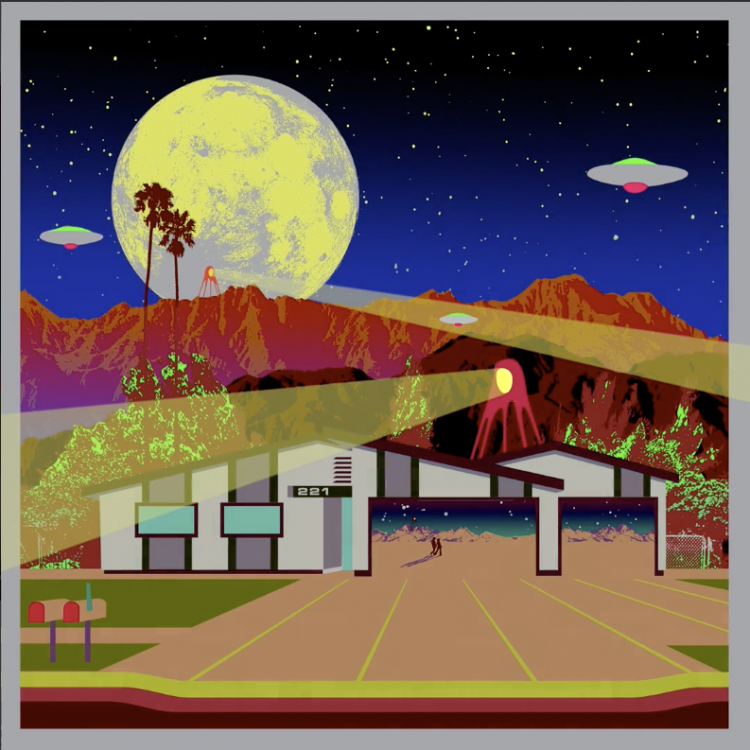 Dulgeoff's offer included NFT art – Photo: OpenSea
Luxury real estate broker Shane Dulgeoff of Beverly & Company attempted a similar NFT sale last year. His two-unit duplex in Westlake, California, included art created by Kii Arena. Although the auction failed to meet Dulgeoff's reserve price on the Open Sea marketplace, it still attracts attention from people interested in NFT home sales.
"I get probably a message every three days about it on Instagram," Dulgeroff told Capital.com. He believes the average homeowner should stick with conventional methods such as working with a Realtor. "Given the current tools out there right now, it's not the best way to sell your house, but it in the future, it may be."
Dulgeroff has since built up his property into a triplex. The digital art is not for sale. He expects NFT home sales to grow in popularity as people gain more understanding of the concept, but for now, he cautions that "selling a home as an NFT is uncharted territory so you have to be very careful."
No guarantees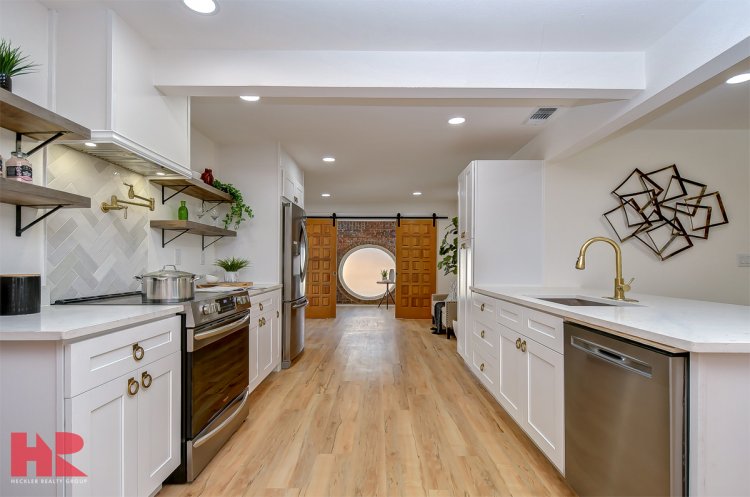 Interior of Alessandra's home – Photo: Heckler Realty Group
NFT home sales are structured by transferring ownership to a limited liability company (LLC). The legal documents are then minted into a NFT and placed on the blockchain.
Juliet Moringiello is an Associate Dean and law professor at Widener University Commonwealth Law School in Harrisburg, Pennsylvania. She says the focus of NFT promoters seems to be purely marketing.
"My co-author of my business law property article Chris Odinet and I have reviewed the terms of service for a lot of these NFT platforms. None of them promise that a buyer of an NFT has rights to any underlying asset. It is a purported entry on a registry that says 'yeah you're the person that owns that' but right now there's nothing in the law that will allow somebody to transfer an NFT and be assured that the transfer results in the transfer of a limited liability company interest."
What is your sentiment on ETH/USD?
Vote to see Traders sentiment!
"None of them promise that a buyer of an NFT has rights to any underlying asset."
by
Associate Dean and law professor Juliet Moringiello, Widener University Commonwealth Law School
Paper towns
Cyberspace may be the future, Moringiello says, but property transactions live on paper. "A lot of counties still rely of paper for their land records," she told Capital.com. "The expectation that every county is going to move its records to a blockchain is really aspirational."
Moringiello adds the oft-hyped blockchain advantage of an instant transfer is not necessarily a good thing. "When you buy a house, there are lot of good reasons for delay." She explains a house may have tangible issues such as disrepair or intangible issues such as unclear title.
Placing a property on the chain could create a competing record in conflict with what's stored in the county courthouse. "How would you know who's actually the owner of the home?" she asks rhetorically. "If you buy a house and there's a dispute over title, you are exposing yourself to litigation."
"Titles go back decades," she notes, and may exclude off-the-record transfers, such as wills. "A blockchain is good and reliable as to what you can find on the record, but a lot of what you're considering when you buy a house is actually off the record."
Losing tax breaks
The US allows homeowners to deduct mortgage interest and property taxes on their personal income tax returns. Those deductions may be lost if an LLC, rather than the homeowner, owns the property, Moringiello notes.
Homeowners may also become ineligible for a homestead exemption which is available to individuals, but not entities such as LLCs, says title insurance and recording services coordinator Spruce.
The National Association of Realtors is watching the issue. "Verifiable ownership is a critical component of any real estate transaction, so NFT's are an area NAR is tracking as the technology matures," NAR said in an emailed statement to Capital.com.
Further reading: