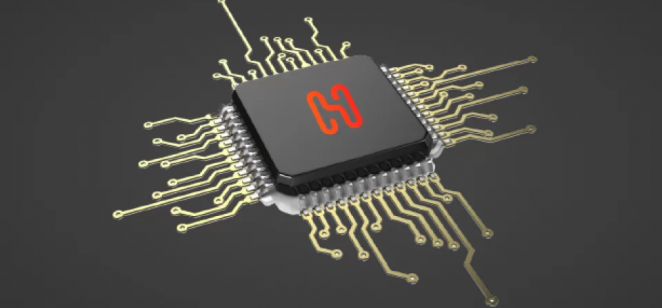 Content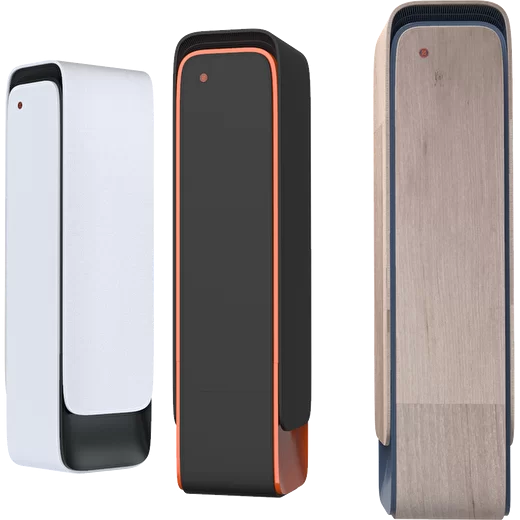 Heatbit space heaters - Photo: Heatbit
Amid a growing trend of do-it-yourself (DYI) home heating with cryptocurrency mining machines, commercial space heaters are becoming commercially available that also mine crypto – or in reality, crypto miners that also act as space heaters.
"On a cold Colorado night with a foot of fresh snow and temperatures down to (zero Fahrenheit), our furnace didn't need to kick on once," said one user over Twitter. "I opened the fresh air intake, set the HVAC fan to run all day and the bitcoin miner twins heated the house."
While it is true heat generation is a by-product of cryptocurrency mining, since a cryptocurrency mining rig has not received safety certifications, it is not recommended as the primary heat source for a home.
Enter Heatbit, an electric radiator that, instead of blowing air through a heated coil, uses heat generated by crypto mining specifically to heat a home, while also mining bitcoin to offset electricity costs.
"There are indeed quite a few people running DIY mining heaters and we've been inspired by them right from the beginning," said Alex, spokesperson for Heatbit, a space heater that also mines bitcoin.
Safety issues a concern
"I was just worried about potential safety issues," Alex added. "ASIC (application-specific integrated circuit) miners are not designed to run as heaters on their own, they didn't pass heater related safety tests."
The Heatbit heater, which sells for $1,150, can heat up to 170 square feet while simultaneously mining bitcoin at a 14-terra hash-per-second rate using 1,300 watts of electricity. Based on current bitcoin prices ($44,000) and assuming a $0.10 per kilowatt-hour electricity price, this equates to roughly $47 per month, or $557 per year, to offset home heating costs.
"Heat is an existing by-product of computations done by integrated circuits. Essentially the energy turns from electric power into heat through those computations," said Alex at Heatbit. The spokesperson requested their last name not be used in the article.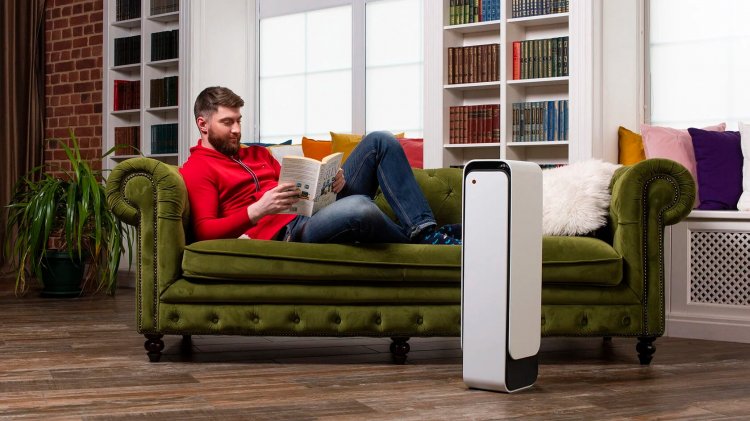 Heatbit cryptocurrency mining space heater - Photo: Heatbit
Heatbit not the only cryptoheater
Heatbit is not the only company that has developed a space heater for crypto mining purposes.
In 2018, French start-up Qarnot launched the QC-1 crypto heater specifically for digital currency mining. In a blog post, Qarnot described the QC-1 as a "plug-and-play" heating and crypto mining device. The heater-miner was initially had a price of $3,600 (£2,660.40).
In 2017, Avi Aisenberg, operator of South Florida Distillers based in Fort Lauderdale, Florida, developed a heating system to mine crypto with ASIC miners and speed up the rum-distillation process. Aisenberg already had some technological expertise, having studied electrical and computer engineering at Cornell University in New York.
"I now believe there are endless industrial heat applications that could benefit from bitcoin mining besides warming up rooms," he told Bitcoin.com.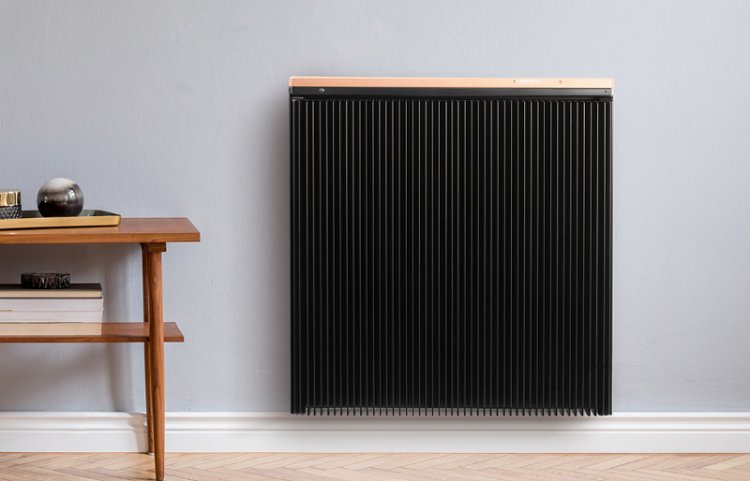 Qarnot QC-1 crypto heater - Photo: Quarnot Computing
Crypto mining spurs innovation
Rutger van Faassen, head of innovation, new markets and industry ecosystems at New York-based data intelligence firm Curinos, suggested that Heatbit shows how crypto mining can have a positive environmental effect.
| | |
| --- | --- |
| Long position overnight fee | 0.0089% |
| Short position overnight fee | -0.0251% |
| Overnight fee time | 21:00 (UTC) |
| Spread | 0.03 |
| | |
| --- | --- |
| Long position overnight fee | -0.0116% |
| Short position overnight fee | 0.0025% |
| Overnight fee time | 21:00 (UTC) |
| Spread | 1.5 |
| | |
| --- | --- |
| Long position overnight fee | -0.0557% |
| Short position overnight fee | 0.0334% |
| Overnight fee time | 21:00 (UTC) |
| Spread | 0.020 |
| | |
| --- | --- |
| Long position overnight fee | -0.0500% |
| Short position overnight fee | 0.0140% |
| Overnight fee time | 21:00 (UTC) |
| Spread | 60.00 |
Large-scale crypto mining operations have come under heavy criticism and regulatory scrutiny due to their large physical size and high energy requirements.
"I think (crypto mining) has created a lot of innovative solutions," van Faassen said. "A lot of new ways of using renewable energy have actually poured into the crypto mining space. There was always that kind of stuff where (people say) 'Oh, yeah, mining bitcoin takes as much energy as the Netherlands or Sweden uses in a year'."
"But I think there have been a lot of developments there to say, 'Hey, how can we do this in a renewable fashion?' How can we mine and still not waste a lot of energy and (not) use energy that's polluting?"
Environmentally friendly way of mining
"I believe using heat as a by-product is the only truly environmentally friendly way of mining bitcoin," Alex from Heatbit added. "For example, electric space heating consumes over 600 (terawatt hours) of electric power per year, that is three-to-four times more than all of Bitcoin mining."
"If 25% to 30% of heating was done by mining bitcoin, it would be truly environmentally friendly."
Of course, since one only needs heating in the winter months, could cryptocurrency mining be integrated into other household appliances? The answer is yes, but with a catch.
"Bitcoin mining tech can indeed be integrated into a lot of other devices," Alex from Heatbit said. "Those (appliances) that produce heat – irons, floor heating, water heating."
Due to the inherent nature of integrated chips generating heat as a by-product, cryptocurrency mining devices probably won't be integrated into more common-use appliances, such as a refrigerator, which is always plugged in and can be connected to the internet.
"Cooling devices are doing something completely different and having a heating source in the form of ASIC circuits just doesn't help," Alex summed. "So, the idea of integrating bitcoin mining into a refrigerator doesn't work."
Smaller scale
Curinos' van Faassen noted that the Heatbit crypto miner is "very small-scale" compared to large professionally run data centres with "lots of computer power to do the mining."
And, he added, it would be interesting to see how space-heater crypto mining plays out on cold days in New York and Canada.
"It might be a fun way to double up," he said.
Read more: