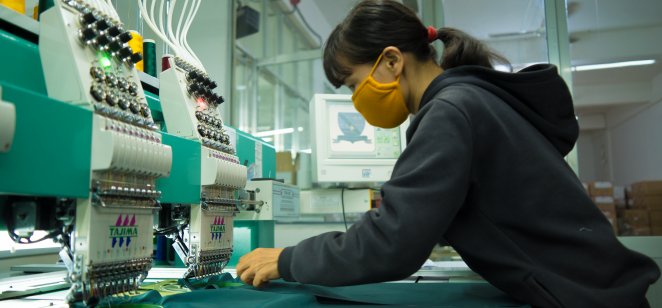 Several factories in Vietnam's Ho Chi Minh City have suspended operations following an on-site spike in COVID-19 infections, which experts fear could have far-reaching implications for Vietnam's domestic consumption and global supply chains.
Vietnam's Ministry of Health on Wednesday said that Samsung Electronics has temporarily closed three factories out of 16 at Ho Chi Minh City Hi-Tech Park, after clusters of COVID-19 infections were detected. The South Korean company has also temporarily reduced its workforce to 3,000 from 7,000. Samsung is one of the biggest foreign direct investors in the Southeast Asian country.
Similarly, Taiwan-based shoe manufacturer Pou Chen, which caters to global clients like Nike and Adidas, had to suspend operations at its factory in Ho Chi Minh City. Health officials said the Pou Yuen Vietnam factory would be closed for 10 days, according to a statement seen by Reuters.
Global supply chain
Nguyen Tien Duc, financial market analyst at BIDV Securities in Hanoi, says that the forced shutdown of operations could stagnate the global supply chain of commercial goods and raw materials in the third quarter of 2021 and will slow down Vietnam's economic growth.
Shares of Pou Chen, which claims to be the largest branded athletic and casual footwear manufacturer in the world on its website, edged up 0.1% at 0500 BST (+1 GMT) on Thursday. Capital.com reached out to Pou Chen and Samsung Electronics but the companies were not able to immediately respond to queries regarding factory closures.
Nguyen adds that the current waves of infections in Vietnam are different from previous ones with infection rates at unprecedented levels. According to Nguyen, the next 15 days will be "pivotal" to see whether the current epicentre, Ho Chi Minh City, can successfully contain the outbreak.
Epicentre – Ho Chi Minh City
The Southeast Asian nation is going through its worst COVID-19 episode yet, having successfully suppressed initial waves of infections in 2020. Ho Chi Minh City, the country's commerical hub, is at the centre of the latest infection wave.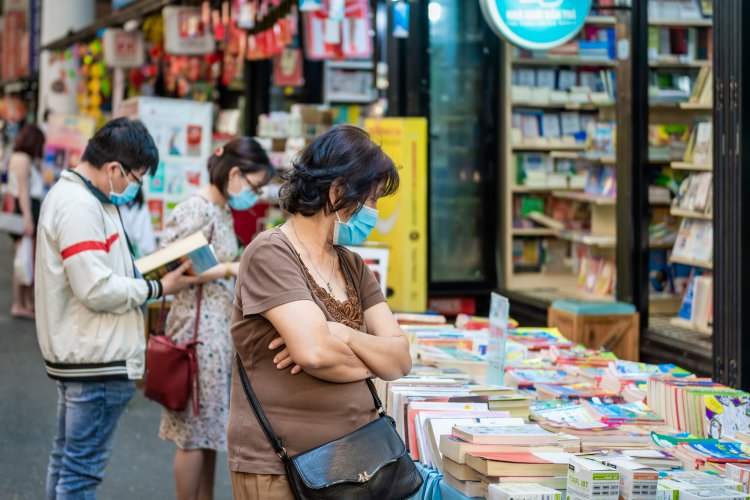 Corporations running factories in Ho Chi Minh City have to adhere to strict guidelines introduced by the health ministry. Businesses have to arrange isolated means of transport for workers living outside the factory sites along with on-site accommodation and implementation of frequent COVID-19 tests.
Nick Ainsworth, chief marketing officer at one of Vietnam's biggest asset managers Dragon Capital, says that even though companies affected by recent factory closures are mostly foreign-listed, there will be a knock-on effect on consumption as workers go without pay.
Consumption-driven economy
Ainsworth adds that Vietnam's economy is driven by domestic consumption and any fall will receive a strong reaction from domestic stock markets.
Vietnam's benchmark Ho Chi Minh Stock Exchange (HOSE) index has been on the fall since hitting a record high of 1,424.28 points on 2 July. The HOSE index has slumped about 10%, as of last close, from record high levels in less than two weeks.
On Thursday, the HOSE index was down 0.1% to 1280.92 at 0515 BST (+1 GMT). Nguyen sees the HOSE index staying above 1,200 point level before gradually making its way upwards in August.