Crypto fails: Why do some crypto projects die and others succeed?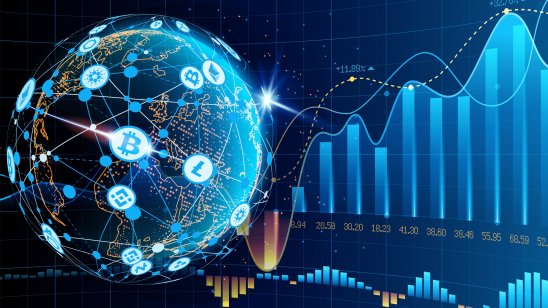 The global crypto market is a big business, with a market capitalisation of over $2.5trn and the total number of projects gradually approaching 15,000 as of 29 November 2021, according to CoinMarketCap.
However, while there are thousands of crypto projects out there, not all of them have been or will be a success. Matt Johnson, crypto analyst and chief executive of Primary Vision pointed out to Capital.com that roughly one in four of those created have failed, or their development has been halted or abandoned.
To delve a little deeper into why some crypto projects fail and others succeed, Capital.com put some questions to Johnson as well as to Alan Chiu, the chief executive of Boba Network and Enya, and crypto analyst Alex Benfield of Weiss Ratings.
First, to round-up: as of 29 November, the total crypto market volume over the last 24 hours was at $109.8bn, and bitcoin's (BTC) price was at $57,115, top of CoinMarketCap's rankings. It is widely considered one of crypto's biggest success stories, while ether (ETH), another notable success, is ranked second behind BTC on the site's market cap listing.
However, not all crypto offerings have followed in their footsteps.

Why do some crypto projects fail? Analysts views
Alan Chiu, the chief executive officer of Boba Network and Enya, knows all about leading a cryptocurrency project.
BOBA is the first governance token to represent the DAO of an Ethereum Layer 2, which Chiu described to Capital.com as "The People's L2, democratising access to Ethereum and making it more affordable and inclusive. Through the BOBA token and the Boba DAO, anyone can join the Boba community and participate in the governance of the network."
However, as with most innovations, there's competition to make it a success, which Chiu acknowledged with Layer 2 scaling.
"There's definitely competition, and that's great for the growth of the Ethereum ecosystem because the scaling challenges are complex. It helps to have multiple teams of really smart engineers explore different design spaces to scale Ethereum together."
On the question of crypto projects that failed and why it has happened to some, Chiu said there were numerous factors to consider.
"There are lots of reasons that crypto projects fail, but at the end of the day I think one of the most important parts of a successful project is building a strong community," he said.
"We work in an open-source ecosystem, so you have to listen to users and build on an ethos that people can rally around. Often projects fail not because their technology doesn't work, but because they haven't galvanised a community that cares about their mission."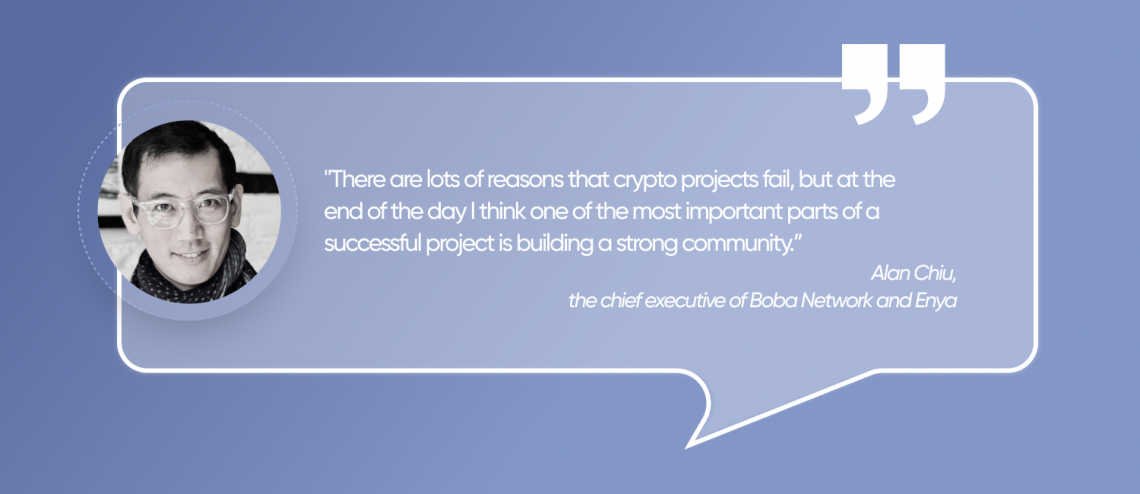 Capital.com also sought the opinions of other experts in the field, including Alex Benfield, a crypto analyst at Weiss Ratings.
"Crypto projects and cryptocurrencies rarely ever 'die' as few projects are ever officially shut down. They moreso fade into nothingness as developers stop updating the project, traders stop trading the asset, and followers stop talking about the project on social media," he said.
"Crypto projects tend to fail when they don't gain any traction or build a strong community following. Even weak crypto projects can survive when they are able to build a loyal community following. A strong community can drive in new investors to a project through continued social media posting and bringing in new awareness to said project," he added.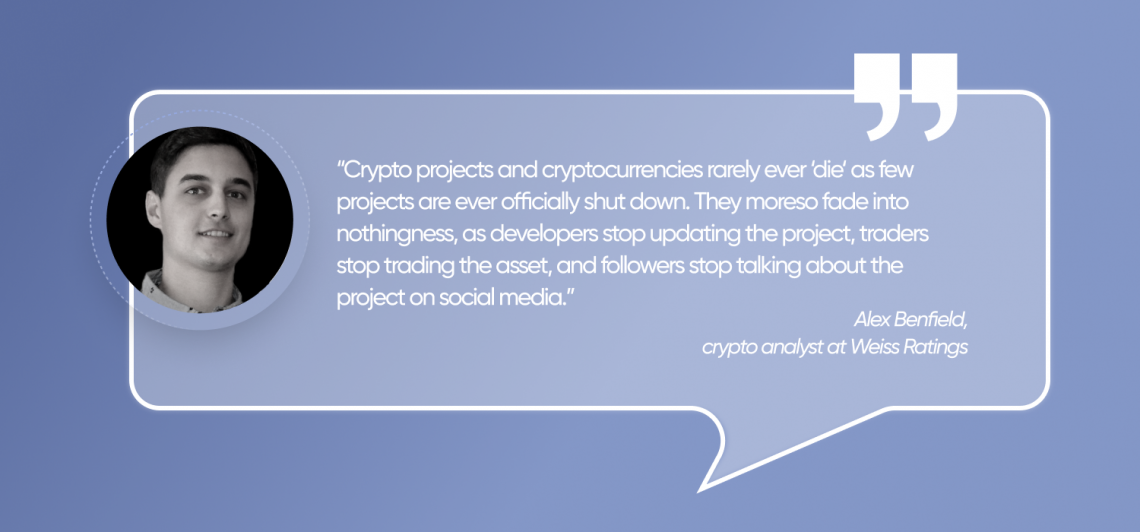 Matt Johnson, the chief executive of Primary Vision, also shared his view on why crypto projects die with Capital.com.
"Funding, project development stops/halted/ended and/or fraudulent projects (famously known as rug pulls). What is a rug pull? A rug pull is a malicious manoeuvre where the development team abandons a project taking the majority of the crypto-projects funds," he said.
What else can go wrong with crypto projects?
Alan Chiu explained to Capital.com that there are numerous potential challenges to consider when it comes to preventing failed crypto coins.
"There are a lot of risks you have to mitigate with new projects, such as keeping the network secure, building a strong team, designing good economic incentives, and listening to your community," he said.
Matt Johnson of Primary Vision was of the same sentiment – there are many reasons that can cause the cessation of a project and lead to a dead cryptocurrency – highlighting the abandonment or halting of a development, as well as loss of funding, community disinterest and rug pulls.
Cryptocurrency that failed and why
How many crypto projects have actually failed? Alex Benfield explained to Capital.com that since the 'death' of a crypto project is fairly subjective, it is hard to give a true number for the crypto coins that died.
"In fact we have seen projects that had tiny followings and appeared dead come back into relevance before, OmiseGo (or OMG) is actually a good example of this," he noted.
"According to CoinMarketCap there are more than 14,000 different cryptocurrencies, but we can definitively say that there are not 14,000 relevant crypto projects. In fact, the vast majority of those 14,000 projects are totally irrelevant," he continued.
"There are only a few hundred projects that are truly building anything with real world value, but it is very hard to put a solid number on the projects that are 'alive and well' and those that are 'dead'. The website 99bitcoins.com reports that there are over 1,600 'dead' projects as of November 2021. That is likely a conservative estimate," he added.
0Xbitcoincash is among the dead crypto coins listed on the website. The site also states why they are considered failed: for this token, 99bitcoins.com put the failure largely down to inactive development. 1coin was also on the list, and its "death indicator" was a result of inactive development and low volume, among other factors.
The list of failed cryptocurrencies also includes 1Credit, 2Chcoin, 300Cubits, 3D Coin, 4New, 66Coin and 8Coin – to name but a few of the 1,679 dead coins mentioned on the site.
Have any cryptocurrencies failed in 2021?
According to Coinopsy, failed cryptocurrencies this year include Ice Rock Mining,
Tsuzuki inu, Uranium Finance, Squid Game, VeloChain and Minereum, among others.
The site describes dead coins as "cryptocurrencies that have been abandoned, used as a scam, their website is down, has no nodes, has wallet issues, doesn't have social updates, has low volume or developers have walked away from the project".
How to avoid investing in cryptocurrencies that can fail
Alan Chiu highlighted to Capital.com the importance of independent reading when it comes to investing in any cryptocurrency.
"It's super important to do your own research and understand where you're putting your money. You're not just investing in a token, you're putting your trust in a project and a team. So before buying the next hot altcoin, take some time to join the community channels (verify they are official), ask questions, and get to know the community before you start 'aping in' to something new,' he said.
While Matt Johnson explained to Capital.com Primary Vision's approach to the question.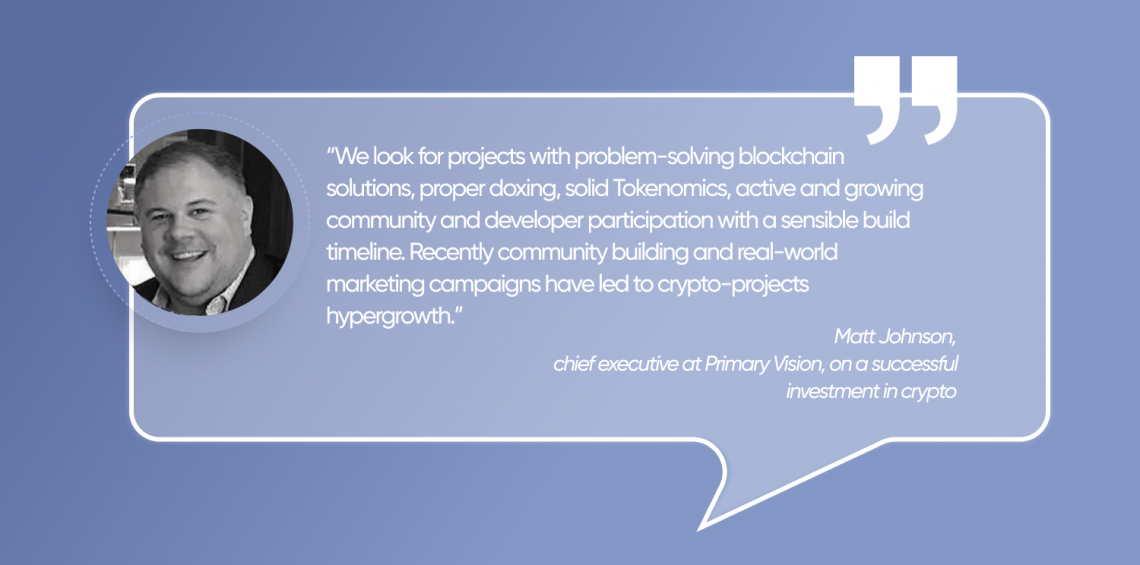 Alex Benfield also gave us his concluding thoughts on how to avoid a potential bad crypto investment.
"The main thing that helps crypto projects avoid death or failure is a strong community. Community forums on Discord, Telegram and Reddit are good indicators for a strong community. Mentions in tweets are another good indicator. A strong community is always actively talking about and promoting a crypto project and bringing awareness to new developments.
"A crypto project that listens to its community and tries to please its followers will outlast its competition that doesn't actively work with its community. A strong community is more important than good tech or good fundamentals. The technical differentiators only matter for large projects that all have good communities, a strong following is the most important baseline factor for a good crypto project," Benfield added.
When looking for analysts' views regarding the strength and failures of crypto projects, it's important to bear in mind that analysts' opinions can be wrong. Analysts' projections are based on making a fundamental and technical study of the cryptocurrency's performance to date – but past performance is no guarantee of future results.
It is important to do your own research and always remember your decision to trade depends on your attitude to risk, your expertise in the market, the spread of your investment portfolio and how comfortable you feel about losing money. You should never invest money that you cannot afford to lose.
Read more: 5 most common cryptocurrency scams and how to avoid them