Could new Russia metals exchange have an impact on gold prices?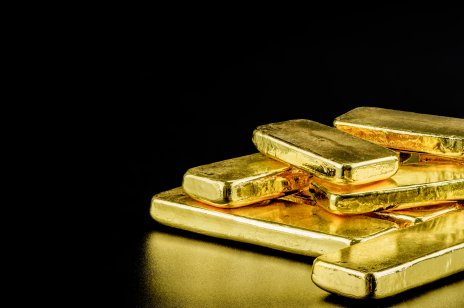 Russia has recently proposed its own precious metals exchange, provisionally called the Moscow World Standard (MWS), which is expected to join the ranks of other world-class metals exchanges. This plan has been long in the making, with the country specifically highlighting that it wants this exchange to be an alternative to the London Bullion Market Association (LBMA).
Over the last few months, Russia has become increasingly insistent that the LBMA has engaged in artificial practices by manipulating the precious metals market and keeping prices low. This in turn, is seen as having a negative impact on precious metal exporters. These accusations have also become stronger since the LBMA banned Russian precious metals such as gold, platinum and palladium as part of the international Russia-Ukraine sanctions.
Russia is one of the biggest producers of gold worldwide
What do we know about the proposed Moscow World Standard so far?
Although seen as a kind of retaliatory gesture towards the LBMA, according to the Russian Finance Ministry, this move is key for "normalizing the functioning of the precious metals sector." The exchange will be based on a special global precious metals brokerage, which will have headquarters in Moscow and will rely on the Moscow World Standard.
There is also likely to be a committee which will have major financial institutions and central banks from ex-USSR countries such as Armenia, Kyrgyztan, Belarus and Kazakhstan, which along with Russia, form the key Eurasian Economic Union.
The current plan is to peg precious metal prices to either one of the national currencies of the countries in the union or create an entirely new currency, inspired by the proposed BRICS currency. This will be used for international trade, smoothening processes outside the union.
Apart from that, Russia is also trying to get other major gold producing and consuming countries, such as Venezuela, China, India and Peru to support this new exchange. India has recently announced its own precious metals exchange, known as the India International Bullion Exchange (IIBX), to compete with the LBMA as well, reportedly unhappy with the latter's methods of practice too.
According to Indian Prime Minister, Narendra Modi, the IIBX will "empower India to gain its rightful place in the global bullion market and serve the global value chain with integrity and quality."
Investors speculate that Russia and India have started a movement, which could potentially sweep up other major gold and precious metals producing countries as well, inspiring them to open up their own exchanges soon too. This will go a long way in distributing the power of traditional metal exchnages a little more evenly throughout the world.
What is your sentiment on Gold?
Vote to see Traders sentiment!
How could this new Russian precious metals exchange potentially impact gold prices?
Russia is one of the topmost producers of gold in the world, accounting for about 330 tonnes in 2021, according to this report by the World Gold Council. This is about 9% of global gold production, whereas Russia holds about 13% of the world's gold reserves. Not only this, but the country is also one of the key producers of palladium and platinum as well.
If Russia manages to receive the support of other major gold producing nations such as Venezuela and Peru for this plan, the group of countries could end up controlling about 62% of all the gold in the world.
However, due to a number of international sanctions on the country since the start of the Russia-Ukraine war, a lot of Russia's precious metals have been unable to trade freely for the last few months. This has been due to a combination of global exchange bans as well as logistics and transport restrictions hindering physical movement of metals.
Gold, which has risen about 5% since the end of July, but fallen about 15% since its March highs, may find itself more pressurised still, if the Moscow World Standard does take off. This could mainly be because of a sudden inflow of gold on the world market, through this exchange, which is likely to tip the balance of supply and demand quite sharply, at least for the next few months until prices stabilize.
This will be in addition to factors such as rising US Treasury yields and a stronger US dollar (DXY) which are anyway dampening gold prices already. However, speculations of recession and slowing economic growth is also likely to drive more safe haven demand to gold, which may provide a floor for prices.
Which other countries might follow Russia and India in this move?
Venezuela, another big gold producer, is a potential contender for starting its own precious metals exchange. This is especially due to its national currency, the Venezuelan bolivar, already having depreciated so much due to raging hyperinflation.
This has created a huge demand for gold, especially physical gold, which a lot of people are now using to pay for basic amenities. However, Venezuela's political and economic situation currently is likely too fragile to reap the full benefits of a new metals exchange right now.
Brazil could also possibly decide to follow in Russia and India's footsteps sometime soon, due to the country having a massive network of illegal gold mining, especially in the Amazonian region. This gold is exported all over the world, especially parts of Europe. The establishment of a formal precious metals exchange could go a long way in legalizing gold mining further, and rerouting the revenue to government coffers instead of illegal trade. This would also help regulate Amazonian mining and preserve ecologically sensitive areas.
China, the world's biggest gold consumer, already has the Shanghai Metals Exchange, however, may be poised to reclaim some more power from longstanding exchanges such as the LBMA and COMEX in the coming days.
This was especially highlighted during the banning of Russian metals in London markets, as well as the stop of nickel trade on the London Metals Exchange (LME). During both these occasions, the Shanghai Metals Exchange had stepped up its efforts considerably to capture the gap left in the market by its peers, as had the Chicago Precious Metals Exchange.