Convex finance price prediction: What is convex finance (CVX)?
Subscribe to Weekly Highlights
The major market events for the week ahead right in your inbox.
Subscribe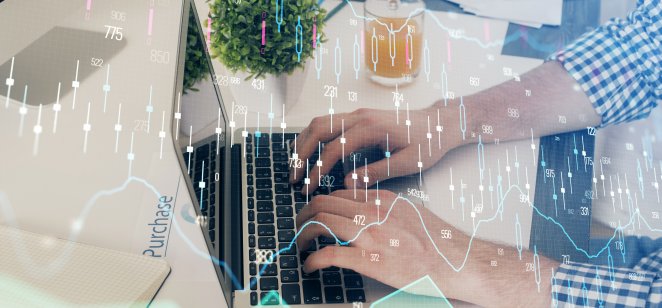 Content
It is designed to help people earn higher returns on their crypto investments, but what is convex finance (CVX)?
Let's take a look at CVX and see what we can find out, and also examine some of the convex finance price predictions that were being made on 24 November 2022.
Convex finance explained
The Convex Finance platform is a yield optimiser for the Curve Finance (CRV) protocol that aims to bring the CRV ecosystem to everyone by simplifying the token's staking process and providing Convex Finance users with special rewards in the form of its native token, CVX.
In other words, it allows people to get as much interest on their crypto investment as they can, at least in theory.
The platform is built on the decentralised exchange (DEX) platform Curve Finance, also known as Curve.fi, and allows Curve.fi liquidity providers to earn boosted rewards without having to stake their CRV, Curve Finance's native token.
Curve.fi liquidity providers will also be able to easily receive boosted CRV and liquidity mining rewards in CVX form with no deposit and withdrawal fees, as well as no fees on extra incentive tokens.
CVX stakers can deposit their tokens on the platform and have the opportunity to withdraw them at any time, as well as receive a portion of the platform fees.
When a user deposits CRV into the platform, that CRV is locked forever as veCRV. A tokenised version of veCRV, cvxCRV, is then returned to the user and cvxCRV can then be staked into the platform and exchanged for Curve admin fees. Users will also be able to receive CRV from Convex's performance fee and the platform's native CVX token.
While Convex Finance has no withdrawal fees, a performance fee of 16% is imposed on all CRV revenue generated by Curve liquidity providers on the Convex Finance platform. Of that 16%, 10% is paid out in CRV form to cvxCRV stakers, 5% to CVX stakers as cvxCRV and 1% to a harvest caller in CRV.
Convex Finance uses the Ethereum (ETH) blockchain. This means that CVX is a token, rather than a coin. You might see references to such things as a convex finance coin price prediction, but these are wrong.
People who want to join the platform will have to set up an Ethereum wallet to be able to stake Curve liquidity provider tokens, convert CRV, and stake cvxCRV and CVX. All Convex Finance services can be navigated via its official website.
The system was created in 2021 by a group of anonymous founders. Potential investors may wish to note that there is no individual accountable for the system, and the platform lacks a technical whitepaper.
Convex finance price history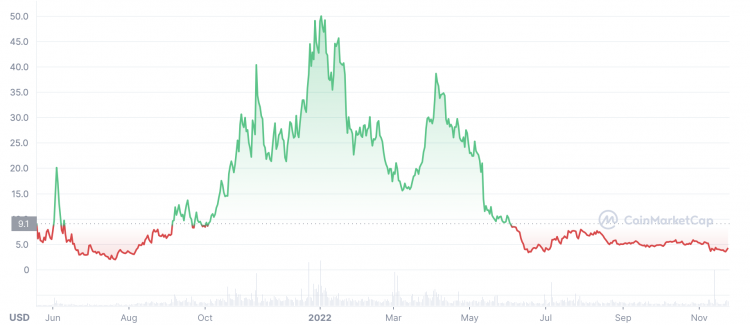 Let's take a look at the CVX price history. While past performance should never be taken as an indicator of future results, knowing what the token has done in the past can help give us some much needed context if we want to either interpret a convex finance price prediction or else make one of our own.
The CVX token performed fairly well in the first few weeks after its April 2021 release, climbing by 203% from its $6.1921 launch price to $18.77 on 2 June 2021. However, the bullish momentum did not last long. The token's value reached its all-time low on 20 July 2021, dropping by 89.98% to $1.8823.
The bearish trend continued for CVX's value, despite the news that Convex Finance saw a total value locked (TVL) between $3.5bn and $4bn for over a month and was approaching the $5bn mark at the start of August.
The token started to recover by the middle of August. By 6 September, it had reached $13.22. This followed news that the platform's revenue surpassed $100m at the end of August and the introduction of CVX voting at the start of September.
| | |
| --- | --- |
| Long position overnight fee | -0.0500% |
| Short position overnight fee | 0.0140% |
| Overnight fee time | 22:00 (UTC) |
| Spread | 0.2837 |
| | |
| --- | --- |
| Long position overnight fee | -0.0500% |
| Short position overnight fee | 0.0140% |
| Overnight fee time | 22:00 (UTC) |
| Spread | 0.00402 |
| | |
| --- | --- |
| Long position overnight fee | -0.0500% |
| Short position overnight fee | 0.0140% |
| Overnight fee time | 22:00 (UTC) |
| Spread | 5.50 |
| | |
| --- | --- |
| Long position overnight fee | -0.0500% |
| Short position overnight fee | 0.0140% |
| Overnight fee time | 22:00 (UTC) |
| Spread | 0.0015995 |
In the following 10 days, the token's value climbed to $14.39, following the announcement that 100 million CRV had been staked.
By 23 October 2021, Convex Finance's TVL surpassed $12bn. The CVX token jumped to $20.86 on 24 October – a 44% rise on its mid-September price. Its value continued to climb in the following months, reaching a peak of $40.37 by 10 November 2021.
In the lead up to Convex Finance's release of its November update, however, the CVX token price dropped by 36% to $25.75 on 30 November, the day when the month's update was published.
New exchange listing
During that time, Convex enjoyed some positive news: a listing on OKEx crypto exchange and a collaboration with decentralised finance (DeFi) portfolio management platform Zerion. But these events failed to boost its value, which continued to drop, reaching $18.97 on 4 December 2021.
Market sentiment shifted in mid-December 2021. On 21 December, Convex Finance announced that it was expanding beyond Curve Finance's CRV and added Frax Finance's Frax Shares (FXS) to its system. The CVX token rose from an opening price of $31.08 on the day of the announcement to the all-time high of $62.69 on 1 January 2022.
After that, it has been downhill, much like the rest of the crypto market, for CVX. The token fell to a low of $15.13 on 4 March, before recovering somewhat to a daily high of $39.73 on 4 April.
After that, though, the token plummeted following a series of market crashes, reaching a low of $3.12 on 18 June. Since then, there has been a recovery, with CVX peaking at $8.20 on 29 July, before declining further to $4.83 on 2 October.
After this, there was a recovery, and the crypto managed to hover between $5 and $6 for much of the next month or so, before the collapse of the FTX (FTT) exchange led CVX to plummet to a low of $3.63 on 13 November. After that, there was some recovery and it was trading at about $4.40 on 24 November 2022.
At that time, there were just over 70.6 million CVX in circulation out of a total supply of roughly 96 million. This gave the token a market cap of around $305m, making it the 92nd largest crypto by that metric at the time of writing.
Convex finance price prediction round-up
With that all out of the way, let's take a look at some of the convex finance price predictions that were being made as of 24 November 2022. It is important to remember that price forecasts, especially for something as potentially volatile as a cryptocurrency, very often turn out to be wrong. Also, long-term price predictions are often made using an algorithm, which can change at a moment's notice.
DigitalCoinPrice had a CVX price prediction that said the token could reach $5.08 this year and then go on to $19.90 in 2025. The site then made a convex finance price prediction for 2030 which said it could rise to $62.22.
Next, CaptainAltCoin was rather bearish in the short-term when it came to making a convex finance crypto price prediction. The site said CVX could drop to $2.99 in February 2023 before it could recover to $5.20 in November 2023. The site went on to make a convex finance price prediction for 2025 that suggested it could trade at $8.16, before it could have drop to $7.96 in November 2027. After that, there could well be a return to form, with it predicted the token rise to $20.39 in 2030 and go on to $40.78, according to the site's convex finance price prediction for 2040.
Meanwhile, CoinCodex was a bit more mixed in terms of its short-term convex finance token price prediction. The site said that the crypto could rise to $4.82 by 29 November before potentially collapsing to $3.61 on 24 December. Appropriately, its technical analysis was neutral, with 11 indicators making bullish signals against 15 making bearish ones.
Finally, WalletInvestor struck a far more gloomy note with its convex finance price prediction for 2023. The site said that the token could lose much of its value over the coming months, predicting that it could have sunk to a mere $0.312 by 24 November 2023.
When considering a CVX token price prediction, it's important to keep in mind that cryptocurrency markets remain extremely volatile, making it difficult to accurately predict what a coin or token's price will be in a few hours, and even harder to give long-term estimates. As such, analysts and algorithm-based forecasters can and do get their predictions wrong.
If you are considering investing in cryptocurrency tokens, we recommend that you always do your own research. Look at the latest market trends, news, technical and fundamental analysis, and expert opinion before making any investment decision. Keep in mind that past performance is no guarantee of future returns. And never trade with money that you cannot afford to lose.
FAQs
Is CVX coin a good investment?

It is hard to tell. A lot will depend on how the overall crypto market behaves in the future.

Remember, you should always carry out your own thorough research before making an investment. Even high-market-cap cryptocurrencies have proved vulnerable to bear markets. So investors should be prepared to make losses and never purchase more than they can afford to lose.
Will convex finance go up or down?

It is hard to say. While the likes of CaptainAltCoin are optimistic, sites such as WalletInvestor are far more downbeat when it comes to assessing the token's future. Remember, price predictions often turn out to be wrong and prices can go down as well as up.

In volatile cryptocurrency markets, it is important to do your own research on a coin or token to determine if it is a good fit for your investment portfolio. Whether CVX is a suitable investment for you depends on your risk tolerance and how much you intend to invest, among other factors. Keep in mind that past performance is no guarantee of future returns. And never invest money that you cannot afford to lose.
Should I invest in convex finance?

CVX is a crypto that has taken a real hit over the course of 2022, so it remains to be seen what can be done to return it to past highs.

Ultimately, whether you should invest in CVX is a question that you will have to answer for yourself. Before you do so, however, you will need to conduct your own research and never invest more money than you can afford to lose because prices can go down as well as up.
Related reading