Cointracker raises $100m ahead of tax season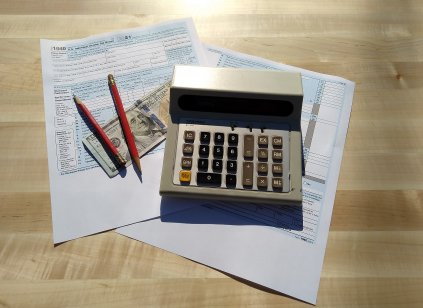 A new cryptocurrency tax compliance service raised more than $100m (£75m) in a Series A round Thursday as the 2022 US income tax filing season opens.
Cointracker, a company founded in 2017 out of San Francisco, California, secured funding from backers such as Coinbase Ventures and Y Combinator, an investment firm that help launch startups including Stripe, Airbnb and Gusto. The funding values the Cointracker at more than $1.3bn (£970m).
The round follows a $2m seed round which included investors like Reddit founder Alexis Ohanian and Gmail creator Paul Buchheit.
"CoinTracker and its investors have a shared mission of increasing the world's financial freedom and prosperity," Jon Lerner, CEO and co-founder of CoinTracker, said in a statement. "Our industry-defining investing partners like Accel believe in our vision and opportunity to give people more control of their wealth and taxes."
About Cointracker
According to the company's website, Cointracker is a digital asset management platform that enables crypto holders to track their portfolio across different exchanges and wallets. This gives investors a consolidated view of their investment performance and potential taxes owed.
Cointracker describes this service as "critical" for cryptocurrency users and "could save them thousands per year" in many cases.
The company has also partnered with popular tax filing services like Intuit's TurboTax and popular exchanges such as OpenSea and Coinbase.
"We are incredibly excited to partner with them to make cryptocurrency portfolio tracking and tax compliance seamless, and ultimately enable and accelerate mainstream adoption of crypto," Lerner said.
What is your sentiment on INTU?
Vote to see Traders sentiment!
Crypto taxes
Cointracker's funding round also comes as US regulators seek greater regulation of the crypto tax space.
This year is the first year that crypto traders will need to report their transactions in bitcoin, ethereum, dogecoin, and other cryptocurrencies to the US government.
These transactions include fees received for mining operations, airdrops, hard forks, and other kinds of compensation.
The Internal Revenue Service, which oversees US tax administration, added a line on the 2019 income tax return asking a simple yes-or-no question about an individual's crypto holdings to the top of its tax return papers.
During that year, 928k filers said they received, sold, sent or exchanged virtual currency compared to 64 million who said they did not.
Earlier this year, the Treasury Department issued a policy brief that estimated the Us government could collect more than $700bn in revenue from cracking down on tax evasion using crypto.
The IRS opened the US tax filing season on 24 January.