Indonesian central bank wants digital rupiah to benefit real economy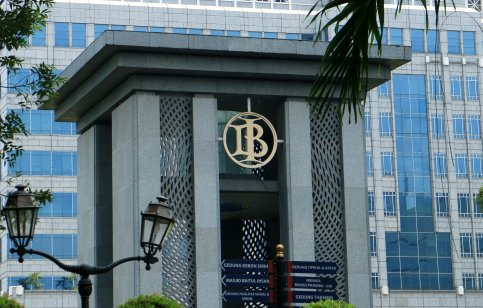 Bank Indonesia is exploring using a central bank digital currency (CBDC) as legal tender as it wants a digital currency which will benefit the real economy in light of the increasing popularity of cryptocurrency trading in the country.
Investment in cryptocurrencies in Indonesia has jumped over IDR478trn ($33bn) in the first seven months of 2021, rising sevenfold from IDR65trn in the whole of 2020, according to the trade ministry but cryptocurrencies are not yet recognised as legal tender across the archipelago.
The country's central bank views cryptocurrencies as investment vehicles without any underlying assets and warned investors to be vigilant against high volatility in the instrument.
"Digitalisation has to improve economic productivity and not only a financial [investment] like crypto. It must have significant impact to the real sector," Juda Agung, an assistant to central bank's governor, said in a Parliament sitting.
Digital rupiah
The majority of central banks globally are studying the feasibility of adopting CBDC in their financial system and some has began piloting for the implementation in the near future. In Asia, Cambodia has introduced its CBDC – the Bakong – as the country wants to move away from its dependence on the US dollar.
In June 2022, Taiwan become the latest Asian country to announce it will pilot a CBDC, both a retail and wholesale one in its case.
The world's second largest economy, China, meanwhile is testing its digital yuan in major cities such as Shenzhen, Beijing and Shanghai, and might unveil it to international audience in the upcoming 2022 Beijing Winter Olympics.
For its part, Bank Indonesia aspires to create the digital rupiah to enable cheaper and faster settlement process.
"A CBDC is needed amid the rapidly rising digital transactions. We need to ensure that a CBDC can maintain effectiveness of monetary policy, stability of the financial system and financial inclusion," Juda, a career central banker with over three decades of experience said.
Bank Indonesia treading carefully
A person familiar with Bank Indonesia's thinking told Capital.com that the central bank is treading carefully on CBDC as best practices for such currency are yet to be found. But the need to quickly adapt to the new technology has accelerated the regulator to speed up the improvements on existing payment system.
"BI [Bank Indonesia] is still at early stage of CBDC design, with various studies from other countries. At the moment, the central bank is focussing on improving its infrastructure such as interoperability between banks and fintechs, improving real-time gross settlement, and cross-border digital payments with countries like Malaysia and Thailand," the person said.
The person added that no fixed timeline has been set for digital rupiah adoption.
David Sumual, chief economist at Bank Central Asia – Indonesia's largest private lender – also viewed that the digital rupiah will need "several years" to be developed.
"Bank Indonesia is still at feasibility study phase of CBDC. The IT investments for CBDC will not come cheap, and their priorities are to improve the existing payments infrastructure," David told Capital.com.
Regulatory reforms needed
Aside from IT infrastructure, Indonesia needs to revise several regulations to enable digital currency in the country.
For instance, as cryptocurrency is considered to be a commodity, they are being supervise by the Trade Ministry's Commodity Futures Trading Regulatory Agency (locally known as BAPPEBTI), which does not have the mandate to oversee the wider financial system.
"Crypto is currently under the [supervision] of BAPPEBTI. We need to review this as crypto's implication to the financial system is quite significant," said Juda.
Other regulation that requires amendment include the currency law as it currently does not recognise digital currency, Juda added.
Haram or halal discourse
As regulations on cryptocurrency are not well-established, Muslim clerics in the country are trying to provide better guidance on the growing popularity of the instrument – the trade ministry said that 7.4 million Indonesians invested in crypto assets as of July, compared with four million at the end of 2020.
Recently, the Indonesian Ulema Council (known locally as MUI) deemed cryptocurrency as legal tender is haram – not allowed under Islamic laws – due to unclear underlying assets and huge volatility carry elements of uncertainty and excessive speculations.
The ulema council will submit its views on crypto assets to the National Sharia Council which has the authority to clear out investment instruments that are Sharia-compliant.
Meanwhile, the Wahid Foundation, founded by the daughter of prominent Muslim cleric and Indonesia's fourth president Abdurrahman Wahid, has put out a more lenient view on crypto investments as crypto assets can be treated as a form of commodity, although agreed that it can not be used as legal tender.
CBDC to put an end to Haram-Halal dilemma
The mixed views among local Muslim scholars have put some members of the public in a dilemma and having formally established digital currency and clearer regulations will provide clear-cut boundaries.
"Bank Indonesia's stance has been very clear. We forbid crypto as payment means," Juda said, adding that globally, the use of cryptocurrencies are primarily for investments and not transactions.
"CBDC can be part of our efforts in countering the use (of) cryptocurrency in the financial system. The public will have greater faith on CBDC's credibility," he said.