What is Decentraland and how does it work?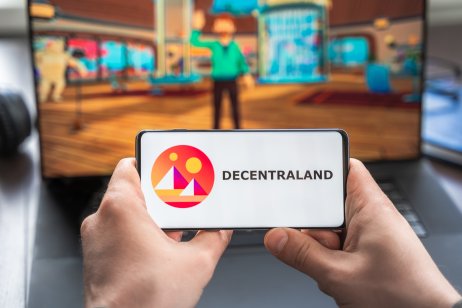 Imagine living in an alternate reality where you can move seamlessly from place to place and socialise in real-time with thousands of other people, all within the same digital universe.
This is the metaverse, a term first coined in Neal Stephenson's science fiction novel Snow Crash, which refers to a combination of virtual reality, augmented reality and the internet.
Decentraland is a three-dimensional (3D) virtual reality platform that stands at the forefront of this growing metaverse trend which has seen meta-related coins proliferate by up to 37,000% this year according to data from Macro Hive.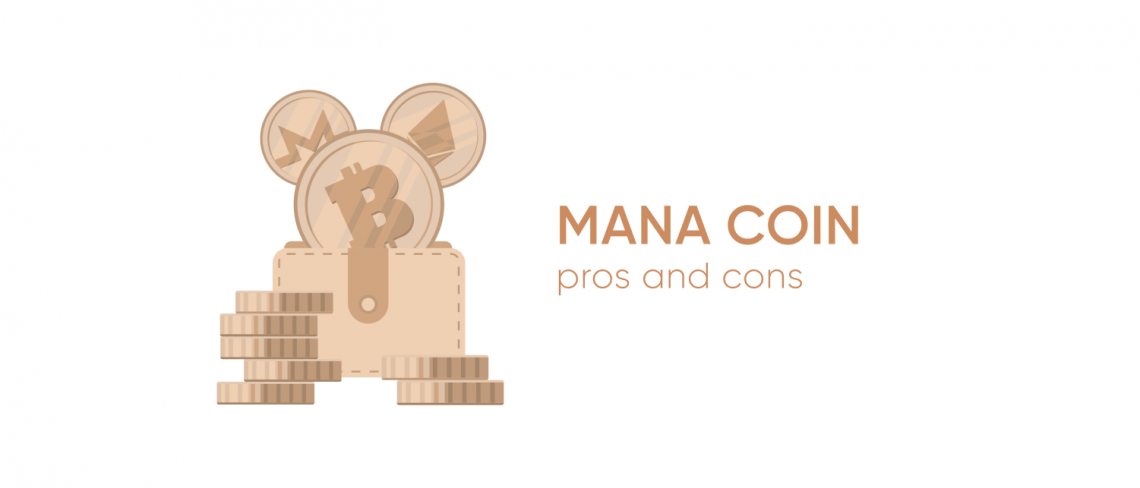 Founded in 2015 by Ari Meilich and Esteban Ordano, and launched in 2017, Decentraland is powered by Ethereum and its native ERC-20 token known as MANA allows users to purchase plots of LAND, monetise LAND parcels and avatars and pay for in-world goods and services.
More specifically, LAND can be bought by burning MANA, which destroys the token in order to create a new entry in the registry. Decentraland is also governed by a decentralised autonomous organisation (DAO) that enables token holders to vote on policies within the metaverse.
Although the company claims that it is the first ever virtual world owned by its users, Decentraland began simply as a proof of concept for allocating ownership of digital real estate to users on a blockchain. This digital real estate was initially implemented as a pixel on an infinite 2D grid where each pixel contained metadata identifying the owner. Decentraland has since evolved into a 3D virtual world which is divided according to different districts.
The platform has been growing at an accelerated rate and currently has a market capitalisation of $6.8bn (as of 6 December 2021). The company's thirty-day non-fungible token (NFT) sales volume is up 417% at $41.5m, while its seven-day total sales volume is $15.7m, with 467 NFTs sold during that time, at an average price of $33,700.
How does Decentraland work?
Decentraland is most well-known for providing an infrastructure to support shared virtual worlds. The platform consists of a decentralised ledger for land ownership, a protocol for describing the contents of each LAND parcel and a peer-to-peer network for user interactions. Through the DAO, users can propose policy updates and vote on upcoming LAND auctions.
Decentraland's protocol consists of three layers:
A consensus layer which tracks LAND ownership and content through smart contracts,

A LAND content layer which uses a decentralised distribution system to render content in the virtual world, and

A real-time layer which provides peer-to-peer connections for users to interact with each other.
Users claim ownership of virtual lands through a blockchain-based ledger of encoded parcels and each piece of LAND is marked by a distinct set of cartesian coordinates. Content can range from static 3D scenes to interactive systems such as games.
In addition to selling their creations, users can rent out plots such as buildings, parks, hotels and casinos to other players. Decentraland's metaverse is divided into 90,601 individual LAND parcels which are exactly 16x16 in size and can be found at specific coordinates in the metaverse.
If you're wondering what the main idea of Decentraland is, look no further than its thriving marketplace where users can create and sell items through a unique in-world economy. More generally, web 3.0 metaverse worlds are part of a larger interconnected crypto cloud economy in the sense that these decentralised protocols interoperate with and provide the technical infrastructure to support metaverse virtual economies.
Web 3.0 metaverse economies can use their own digital currency or the currency of the crypto cloud economy platform they're built on – in Decentraland's case, this is the MANA token.
MANA is a fungible token of fixed supply which serves as a proxy for the cost of claiming a new parcel. A decentralised storage system distributes content needed to render the virtual world, while smart contracts are used to retrieve files that contain descriptions of each parcel's content.
Overall, this decentralised distribution system enables the platform to work without the need of a centralised server infrastructure.
In terms of identity verification, Decentraland uses a decentralised identity system which allows users to easily track and verify consent through cryptographic signatures.
An all-immersive digital world: Pros of the MANA coin
The pros of the MANA coin lie in the fact that it enables users to create games, applications, gambling services and even dynamic 3D scenes which can be monetised or rented out to other players. This in turn drives the expansion of digital goods and services within the Decentraland metaverse.

Through the LAND Estates function, users can easily manage their lands by associating adjacent plots – a feature which serves as a boost for the coin since users were unable to connect two or more parcels of LAND directly through the marketplace before Estates was introduced. Much to their dismay, users could only create, edit, transfer and dissolve Estates during the first release of Decentraland.
Another benefit of the MANA coin is that there are theoretically no limitations on how it can be used to facilitate the creation of LAND parcels within the metaverse. For those who want to earn MANA through Decentraland, there are no technical specifications in terms of what can be built in Decentraland which means that users are free to explore a range of different virtual structures.
"Decentraland has pioneered a type of virtual social space (or metaverse) that is operated entirely by its users," Ari Meilich, Decentraland's founder, told Capital.com.
"They serve the content that players publish on their virtual lands, streamline the communications between avatars, and vote with their MANA tokens to decide on the economic policies of the virtual world – all while distributing the DAO's $1bn endowment among content creators," he added.
"Decentraland's success resided in its ability to accelerate growth even when the original development company was dissolved," Meilich concluded.
An emerging DeFi space: Cons of the MANA coin
Decentraland is still a relatively new project that was only launched five years ago and it operates within a nascent decentralised finance (DeFi) space. Its coin is also hindered by scalability issues that are inherent to the blockchain network.
During times of high network congestion, blockchain transaction times are known to increase. In addition to processing delays, high transaction fees are also common on the blockchain network. For example, the average fee on Ethereum is currently $33.43, according to data from BitInfoCharts.
Also, MANA lacks real-world utility since only 205 merchants worldwide are accepting it as a payment, according to Cryptwerk – a scarcity which could serve as a con for the crypto.
Anndy Lian, chairman of BigONE Exchange and chief digital advisor for Mongolia's national productivity agenda, believes that the Decentraland concept provides limitless opportunities for users.
"Decentraland has become a fertile breeding ground for businesses, artists, content creators and application developers," Lian told Capital.com.
"For me, I don't see many cons, however if you are going to go full steam ahead with Decentraland, I would suggest getting a suitable graphics card for an enhanced experience," Lian added.
"Also, Grayscale launched its Decentraland Trust in February this year which proves the heightened demand for metaverse-related products. Investors who believe in the virtual world economy would surely see this as a potent sign of further growth to come," Lian concluded.
FAQs
Is Decentraland a good investment?

Whether MANA is a good investment for you depends on your personal circumstances and risk appetite. Cryptocurrencies are high-risk assets and highly volatile. You should do your own research, evaluate the level of risk you are prepared to accept before investing and never invest money you cannot afford to lose.
Is Decentraland safe?

Ethereum smart contracts register all changes to the state of LAND parcels, such as a change in the contents of the LAND or a transfer of ownership. These changes are recorded and verified by the Ethereum blockchain which provides some level of security. However, you should always conduct your own due diligence before investing. And never invest or trade money you cannot afford to lose.
Read more: Best NFT projects: 10 names everyone should know