Twitter adds NFT integration for profile pictures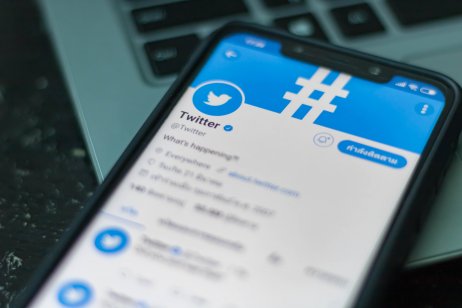 You can now add a non-fungible token (NFT) as your profile picture on Twitter, thanks to a new integration the company unveiled on Friday.
Twitter Blue subscribers can now connect their cryptocurrency wallets from hosts such as Coinbase, Rainbow and MetaMask to their profiles. When Blue users go to change their profile picture, an option will allow them to select one of the NFTs in their collection. If chosen, the NFT is displayed in a hexagonal box rather than in a traditional circle.
The news comes as reports suggest Meta – the parent company of Facebook – is developing the same capabilities for its platform. Meta is also said to be developing technology to allow its users to mint NFTs of their profiles as well.
While the developments could help make NFT and smart contract technology mainstream, it also has some wondering if it is a step in the wrong direction.
Practical use for blockchain
NFTs began as a way to safely sell digital art online and thereby established itself as a practical use for blockchain technology. Now, companies in industries ranging from media to sports use the technology to create collectibles and engage their customers.
The smart contract technology underlying NFTs guarantees their authenticity but has also proven to be susceptible to fraud. The blockchain only records purchases and sales, meaning the actual data source for the NFT itself is stored elsewhere.
Moxie Marlinspike, the founder of the secure messaging app Signal, trolled the crypto universe in October 2021 by creating an NFT that turned into the poop emoji once it was purchased to prove this very point, according to a report by The Verge.
Who will guard the guards?
Outside of the technical aspects, some say that companies like Meta and Twitter are running up against the philosophical principles under which NFTs were created. Namely: decentralising control over data, information and finance.
Both Meta and Twitter make large gobs of money from selling their users data and information, which are practices that Web3 developers are looking to eradicate. Now the two companies are pushing NFTs to the fore, some worry about who police the space.
The NFT space is already filling up with copyright disputes. For example, director Quentin Tarantino is in a dispute with Miramax over a 'Pulp Fiction' NFT. The Phunky Ape Yacht Club and Bored Ape Yacht Club are also feuding over two similar images. With Twitter and Facebook acting as a content exchange, the question becomes: who will guard the guards?
A new era of Twitter
The move into NFTs could also help usher in a new era for Twitter, one that is dominated by gaming.
Twitter is already one of the largest gaming communications platforms on the web. The company tracked more than 2.4 billion tweets about games last year, according to a blog post. That total represents a 14% year-over-year increase and a 10-fold increase over the last five years.
The company already offers an expansive gaming library on its platform and has plans to expand it in the future.
Meanwhile, NFTs are slowly making their way into gaming. For example, Square Enix, famous for making the Final Fantasy series, announced it is integrating blockchain and NFT features into their games on 1 January.
Other game makers such as Ubisoft have tried to integrate NFT functions into their games and have been met with underwhelming results.
JJ Bakken, a computer science professor at DePaul University in Chicago, Illinois, told the school's newspaper the integration might not do as much for gamers as NFT investors hope.
"Corporations (big game companies included) are interested in NFTs because, as with any emerging and unregulated economy, there's money to be made there," Bakken said.
Read more: AMC CEO asks Twitter if theatre chain should accept Dogecoin