Tencent (0700) to distribute JD.com shares as special dividend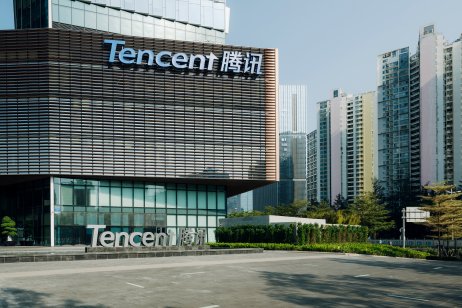 Chinese technology heavyweight Tencent Holdings plans to distribute e-commerce firm JD.com's shares as a form of a special interim dividend to its shareholders.
The company said one class A ordinary share of JD.com will be distributed for every 21 shares of Tencent held.
Tencent will distribute 457.3 million class A shares of JD.com, representing about 86.4% of JD.com shares held by the company. The number of shares being distribute represents 14.7% of JD.com's equity holding, as at 21 December.
US-based shareholders to receive cash
Tencent said fractional entitlements to JD.com shares will be distributed in the form of cash, while non-qualifying shareholders will also receive dividend in cash.
The company added shareholders with registered addresses in the US will be regarded as non-qualifying shareholders.
Record date for determining a shareholder's entitlements to the special interim dividend is 25 January, Tencent added. Distribution of JD.com shares is expected to be completed by 25 March.
What is your sentiment on JD?
Vote to see Traders sentiment!
Exit from JD.com
Tencent said the reason behind distributing nearly its entire stake in JD.com was to be in line with the company's investment strategy of investing in companies during their development stage and execute an appropriate exit in the investment.
"The Board believes that JD.com has now reached such a status, and the board therefore considers that it is an appropriate time to transfer the majority of the interest held by the group in JD.com directly to the company's qualifying shareholders," Tencent said.
Based on the closing price of HKD279.2 per class A ordinary share of JD.com, as of 22 December, the total market value of the JD.com shares to be distributed was HKD127.7bn ($16.37bn).
Read more : Pine Labs seeks Southeast Asia expansion amid BNPL concerns