Who Is Sam Bankman-Fried? Downfall of crypto golden boy FTX founder SBF sees billions wiped from his wealth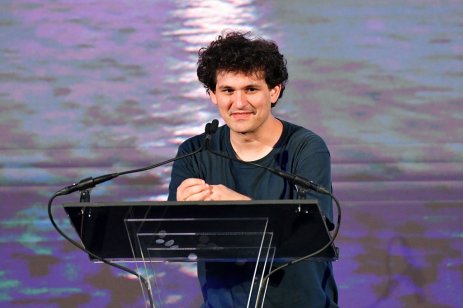 Just a few weeks ago, Sam Bankman-Fried was considered one of the most influential figures in the cryptocurrency industry.
From a trader at Jane Street, he eventually built a crypto empire, along with his net worth, which stood at $16bn earlier this week according to the Bloomberg Billionaires Index.
Now, the once billionaire has seen his wealth plummet after the collapse of his trading firm Alameda Research and the crypto exchange FTX, which operates the ftx token (FTT).
FTT to USD
SBF's early career
After graduating with a degree in physics from the Massachusetts Institute of Technology (MIT), Bankman-Fried began his career as an arbitrage trader at Jane Street Capital.
In 2017, three years after joining Jane Street, he discovered cryptocurrencies and began applying his arbitrage specialisation in the market. Specifically, he started buying bitcoin in the US and selling it in Japan, profiting up to 10% because of the difference in prices.
Later that year, Bankman-Fried founded his own crypto trading firm Alameda Research.
Its Crunchbase description reads: "Alameda Research is a quantitative cryptocurrency trading firm that provides liquidity in cryptocurrency and digital assets markets."
Crypto's golden boy
Bankman-Fried then started building his crypto empire with the FTX exchange, which went live in May 2019. It was positioned as an exchange built by traders, for traders.
The exchange eventually became an influential piece of architecture in the crypto world. In May 2022, it overtook Coinbase (COIN) and OKX with its spot market trading volume of $89bn
At the time of writing on 9 November, it was ranked the fourth largest spot and derivatives exchange by CoinMarketCap.
Bankman-Fried continued to enhance his reputation during this summer's crypto crash. After providing support to struggling companies like the lender Blockfi, he was described as the "crypto Pierpont Morgan".
FTX's downfall
But it all came crashing down for Bankman-Fried this week. Alameda Research's financial health was put into question after it was discovered to be using FTX's FTT token as collateral.
Changpeng Zhao, the CEO of Binance, then revealed that his crypto exchange decided to sell its holdings of FTT.
A migration of customers withdrawing their cryptos from FTX followed, which saw the exchange run into liquidity troubles.
Binance later announced on Tuesday 8 November that it was acquiring the FTX exchange as it planned to solve its liquidity crisis. In response, Bankman-Fried tweeted:
"A *huge* thank you to CZ, Binance, and all of our supporters. This is a user-centric development that benefits the entire industry. CZ has done, and will continue to do, an incredible job of building out the global crypto ecosystem, and creating a freer economic world."
Following the acquisition, Bankman-Fried has seen his wealth reduced by almost 94% within 24 hours, according to Bloomberg. It has fallen from just under $16bn to less than $1bn – with some reports Bankman-Fried's personal wealth had fallen to $991m.
Meanwhile, key details, like FTX's planned takeover of the bankrupt lender Voyager Digital or its investment in the Solana (SOL) blockchain, are now up in the air, prompting further concerns among the crpyto sector.