Russian authorities propose crypto regulation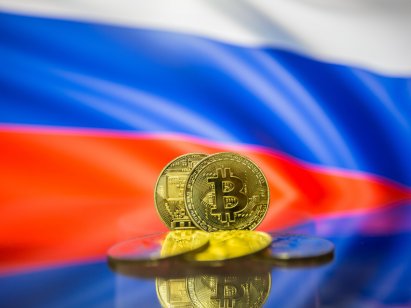 A working group of Russian officials has proposed a regulatory framework for cryptocurrencies, despite its central bank last week calling for an outright ban.
The proposals would see cryptocurrencies being bought and sold exclusively through Russian banking organisations, while foreign platforms would be able to apply for a licence to operate. It would also create liabilities for those who do not declare their earnings from crypto for tax purposes.
Despite the presence of numerous crypto exchanges in Russia, including Binance, they are not currently registered or regulated and are not required to run Know Your Customer or Anti-Money Laundering checks. The country made cryptocurrencies legal in 2020 but outlawed the use of bitcoin and ethereum – though not stablecoins – as payment.
The new measures were laid out in a document seen and verified by Reuters, which said the working group spanned the finance, economy, digital and interior ministries, the security service and the central bank.
Central bank opposition
The document follows the publication of a 36-page report by Russia's central bank last week which contained proposals to ban all cryptocurrency issuance and operations, prevent banks from investing in crypto and prevent the exchange of crypto for the national currency. It would allow Russians to own cryptocurrencies abroad but would track their holdings.
The bank said the growth of the crypto market had been fuelled by speculative demand, was risky, and could stoke inflation and be used for illegal activities.
Only a handful of countries, including China, Qatar and Egypt, have banned cryptocurrencies outright, while others are grappling with the best ways to regulate them.
What is your sentiment on ETH/USD?
Vote to see Traders sentiment!
Down the road
"Russian state agencies don't usually disagree, but the central bank feels cryptocurrencies threaten the stability of the ruble, while the Ministry of Finance and other agencies will be looking at revenue from taxes and other issues," said Roman Buzko, partner at Buzko Krasnov, a Russian law firm that advises global firms on doing business in the country.
"At the moment this framework seems quite holistic and complex, but the way it has been formulated seems to me to be reasonable, similar to what you have in countries like the UK and US. I work with several firms who currently have no license in Russia and would probably welcome one," Buzko told Capital.com on a call.
"That said, it's just talks right now, and I don't expect any rules to come into effect within the next six months," he added.
Foreign challenge
Chris DePow, senior advisor for financial institution regulation and compliance at blockchain analysis firm Elliptic, told Capital.com that a ban on cryptocurrencies in Russia would have come as a surprise.
"It makes sense that a softer approach than that advocated by the bank of Russia involving restrictions and regulations would be the way to go, given how well integrated into crypto markets Russia is. Its presence is relatively small on a global scale but it is growing," DePow said.
However, he raised the potential challenges foreign companies and investors could face under the new framework.
"In Russia, people are very cautious about the ways they invest and want to ensure they are not on the wrong side of the government. That's why this would likely appeal to domestic institutional investors, who would be comfortable with more government oversight.
"If you're a Russian firm worried about regulation, having a framework mandate use of Russian intermediaries would give you more comfort. As an international investor, having a limited number of service providers and going through the Russian authorities might end up being a challenge."