Rough start: Applied Blockchain (APLD) struggles on Nasdaq IPO
Applied Blockchain (APLD) hopes a move up to Nasdaq will help it raise money to host bitcoin (BTC) mining projects, but investors have given the company a cool reception.
San Diego, California-based APLD joined Nasdaq on a downsized IPO on Wednesday moving up from the OTC Pink. APLD staged a one-for-six reverse stock split in conjunction with the IPO.
A reverse split results in shareholders receiving fewer shares as part of a move to increase share value. (The supply of shares declines, causing the price to rise.)
Bitcoin to US dollar (BTC/USD)
But APLD opened at $4.70 per share after pricing the stock at $5 per share the night before the IPO. An APLD spokesman told Capital.com that the company was not in a position to comment due to Securities and Exchange Commission (SEC) rules restricting public commentary after an IPO.
What is your sentiment on BTC/USD?
Vote to see Traders sentiment!
IPOs down
The uplisting comes as IPOs involving all industries, particularly the cryptocurrency sector, are well down from a year ago largely due to a massive tech sell-off at the start of 2022. Many companies have delayed plans to go public until market conditions improve.
APLD initially sought to price the IPO at $16.54 to $20.54 per share but lowered the anticipated range to $6-$8 while increasing the number of shares in the offering to 8.6 million from 3.2 million to maintain the size of the IPO at $60m.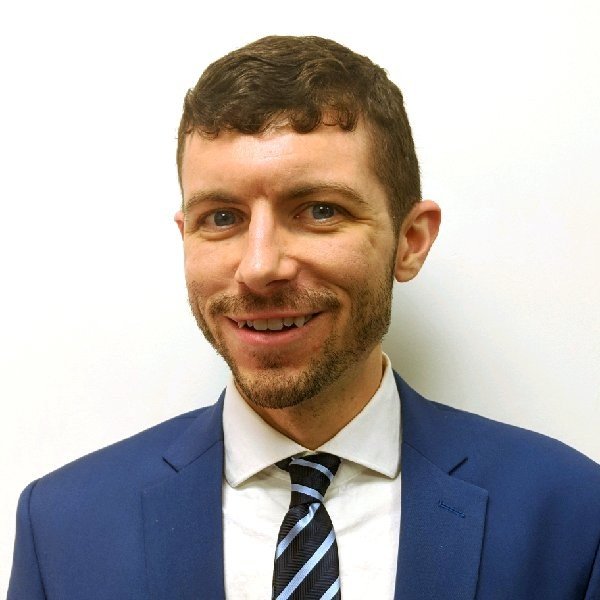 Matt Kennedy a senior strategist at Renaissance Capital – Photo: Renaissance Capital
The $60m target was lowered to $40m when the company priced the IPO at $5.
APLD probably was not in a position where it could postpone the IPO, said Matt Kennedy, a senior strategist with IPO research firm Renaissance Capital, told Capital.com.
"The company has a timetable," said Kennedy. "They've started building out these facilities. I don't know if capital is necessary for survival or anything. I don't want to comment on that. But raising the money is clearly part of the strategy that they've already embarked on.
"So it makes sense to me that they're attempting to go public despite the challenging conditions."
Plans changed
APLD set out in May 2021 to become a cryptocurrency miner and purchased some equipment for that purpose. But the company changed course and decided to host bitcoin mining data centres instead for other companies.
"While we no longer mine cryptoassets and have no plans to return to crypto mining operations, we see potential value in the ecosystems developing around cryptoassets," said APLD in a prospectus.
The direction change occurred because of uncertainty as to whether regulators would view cryptocurrencies as traditional securities or other financial assets, APLD indicated in the prospectus.
APLD has opened a 55-megawatt (MW) hosting facility in North Dakota and plans to launch a second 85MW site. The company has partnered with Bitmain Technologies, a holding company affiliated with Antpool Capital Investment to develop 1.5 gigawatts worth of co-hosting facilities.
"We have a colocation business model where our customers place hardware they own into our facilities, and we provide full operational and maintenance services for a fixed fee," said APLD in the prospectus. "We typically enter into long- term fixed rate contracts with our customers."
APLD closed down 1.44% on Thursday. The stock fell 28% on its final day on the OTC Pink, closing at $10.20. But Kennedy suggested that APLD could still gain some traction with investors.
"There are plenty of bitcoin enthusiasts out there," he said. "So it wouldn't shock me if this company found some to buy the stock."
APLD is trying to sell itself on its "differentiating factors" while some other companies postpone their IPOs, he added.
In March, Gene Hoffman, president of Chia Network, the company behind the Chia coin (XCH), said the company could go public this year as it remains on an accelerated IPO plan, subject to market conditions.In January, bitcoin miner Rhodium postponed its IPO after voicing plans to sell 18 million shares at $13 to $15 apiece.
But Kennedy is not willing to predict that cryptocurrency companies will be slow to go public this year.
"I know that a number of crypto companies have started to line up SPAC deals, and I know that bitcoin prices can rebound very quickly," he said.
Potential SPAC deals refer to special purpose acquisition companies, also known as blank cheque firms, that are planning to go public. SPACs are shell companies that list publicly and then target and take other companies public.
Surge possible
"If the crypto market surges 20% in a month, that wouldn't be unheard of, and it would get a lot more (investors) on board," added Kennedy. "So it's always very difficult to make any predictions revolving around crypto companies or the crypto market."
APLD was incorporated in 2000 under the name Reel Staff, looking to serve as film and TV production staffing company but two years later became known as Flight Safety Technologies and then changed its name to Applied Science Products in 2014. The SEC deemed the firm a shell company between 2015 and May 2021, APLD said in the prospectus.
The company is headed by chairman and co-founder Wes Cummins, a long-time tech investor.