Nuns take on BlackRock over failure to address climate change
Subscribe to Weekly Highlights
The major market events for the week ahead right in your inbox.
Subscribe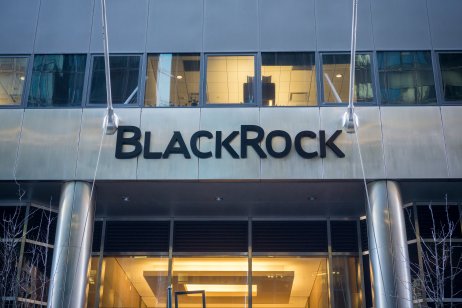 An investment group representing US Catholic nuns has called on BlackRock, the global investment group, to review its portfolio in the light of climate change.
The Sisters of Mercy of the Americas has taken shareholder action on behalf of the 9,000 nuns it represents. It has filed a joint shareholder motion via its investment fund, Mercy Investment Services, ahead of BlackRock's annual meeting next year, according to a report in the Financial Times.
The newspaper reported that the nuns have called for BlackRock, which has $7tn (£5.25tn, €6.28tn) of assets undermanagement, to use its influence to encourage companies to move faster to reduce emissions.
Their intervention comes amid mounting pressure for funds and companies, including BlackRock, Vanguard, T Rowe Price and JPMorgan, to take more radical action on climate change.
Mercy Investment Services filed a joint shareholder motion with a group of investors before BlackRock's annual meeting.
The motion points out that in 2019 BlackRock gave support to just six out of 52 climate-related resolutions tabled at company shareholder meetings. These included calls for more detailed disclosures about carbon emissions and the adoption of greenhouse gas reduction targets, the FT said.
In July 2019 a report from the Institute for Energy Economics and Financial Analysis (IEEFA) said BlackRock had eroded the value of its $6.5tn funds by betting on oil companies that were falling in value and by missing out on growth in clean energy investments.
In October 2019 Mercy Investment Services released its Services' Fiscal 2019 Accountability Report stating that by 2025, 66 per cent of the world's population is projected to face water scarcity as a result of use, population growth, and climate change.
The resolution has been co-filed by more than 10 other BlackRock shareholders, including several other religious groups. A BlackRock spokesperson said it had spoken to 370 companies on environmental matters.
Climate change and sustainability are increasingly important issues for shareholders, investors and companies.
At the CBI conference in London in November, Brian Gilvary, CFO of BP, said: "Investors are moving us this way. ESG (environmental, social and corporate governance) makes up 50 per cent of the conversations we have these days."
Referring to the famous essay in the New York Times, in 1970 by Milton Friedman, who argued that that a company has no "social responsibility" to the public or society; its only responsibility is to its shareholders", Mr Gilvary said that sentiment was now firmly in the past.
"Returns are not sufficient," Mr Gilvary told CBI delegates. "If anything, what we've seen over the last decade is that the old ethos of Friedman who said it was all about shareholder returns, that's long gone, for any corporation."
According to the WEF Global Risk Report for 2019, the "failure of climate-change mitigation and adaptation" is the second most impactful risk in the world. Investors and customers, particularly millennials, are putting pressure on companies to demonstrate that they have a social and environmental conscience at the heart of their business.