NEO price prediction 2022: what's next for the 'Chinese Ethereum'?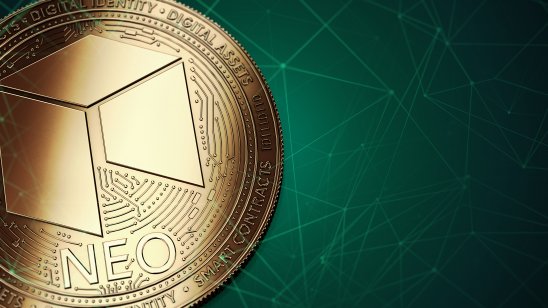 NEO, the coin of the China-based cryptocurrency ecosystem, has ended up in the red for April despite a bounce mid month landing today (29 April) at $18.8 more than 42% down.
There is now a huge gulf between today's price and its 2022 high in March when it topped $29 and a massive one to the giddy heights of 2018 when it hit $196. This is despite its increasing reputation as a preferred blockchain platform for the development of smart contracts and dApps and sometimes referred to as the Chinese Ethereum.
Now operating on its upgraded V3 platform, NEO comes under our spotlight as we examine the cryptocurrency and assess if it is time to invest in Neo.
What is a realistic target price for 2022? What are the latest analyst Neo price predictions?
Neo price performance: emergence of a new bullish trend
NEO price predictions are often driven by the fact that this coin is designed to build the economy of the future, or a "smart economy". The project offers a smart contract framework called NeoContract to facilitate different blockchain use cases. They include various decentralised finance (DeFi) applications, for example, data exchange marketplaces and investment management tools, and new processes for interacting with decentralised exchanges (DEXs).
Neo developers have moved from the traditional proof-of-work and proof-of-stake validation algorithms, and transferred to a Byzantine fault tolerance algorithm. It's optimised to decrease the network's vulnerability and increase transaction speed and scalability.
Neo coin has experienced wild volatility spikes in 2021. The cryptocurrency hit a new year-to-date high of $140 in April 2021 and then plunged to $31 by 22 June 2021. The token hovered within the $25.00–$30.00 range the following month and started a new bullish trend on 20 July 2021.
The price gradually increased from $25 on 20 July to its high of $61 on 24 August 2021, having gained 139% within a month. It went onto rise even further hitting a peak of $66 before gradually losing weight until it sits at $18.8 at the time of writing (29 April). This gives it a market capitalisation of $1.3bn and a crypto ranking of 67th place, according to CoinMarketCap.
NEO forecast: analyst sentiment
Commenting on NEO's prospects, Capital.com's analyst Mikhail Karkhalev said:
"NEO, or 'Chinese Ethereum', a promising project that once attracted interest from giants such as Alibaba and Microsoft, is now well forgotten. Its focus solely on the Chinese market played a cruel trick on the project."
The analyst highlighted that although NEO founders helped to develop Chinese DCEP (digital currency for electronic payments), strict regulation of the crypto market and rejection of third-party products made NEO in China "a completely orphan product".
In addition, he points out that the cryptocurrency lags behind its competitors, in particular ether (ETH) and cardano (ADA), in terms of its core functionality. The following weak points can be considered:
NEO is an indivisible coin, so microtransactions are not available on the network.

The maximum number of transactions per second is 1,000. Scaling is not available so far.

Expensive to deploy smart contracts.
According to Capital.com's analyst Mikhail Karkhalev: "In terms of long-term investments, NEO looks like a very risky asset, which has all chances to remain forgotten and disappear from the crypto market's radar. From a speculation point of view, there is a chance that NEO could plummet when the crypto market rises, which would open up an opportunity for short-term speculative gains."
Neo coin news: N3 mainnet launch and migration
On 2 August 2021, NEO announced the official launch of the N3 version, the NEO team's major milestone and the biggest achievement so far this year. The development of NEO 3.0 started in 2018, and almost four years later, the new version is finally ready for deployment.
N3 introduces several upgrades from the project's previous version, NEO Legacy. These include new architecture, revamped governance system and multi-language support. NEO 3.0 is designed to increase transaction speed from 1,000 per second to 5,000 per second and reduce gas fees by 100 times, according to a Neo press release emailed to TechNode. Lower fees is a cornerstone of NEO's competition with ETH. The migration process from NEO legacy to N3 was completed on 21 December.
Commenting on the N3 release and new functionality behind it, NEO founder Da Hongfei said:
"With N3, there will be new functionalities. We will have some basic modules like NeoID, which is a decentralised identity system, and also Oracle, a built-in Oracle. It enables any smart contract on Neo to have the ability to directly access traditional Internet. So you can visit a URL in a smart contract. And the new protocol has the ability to give you authentic data feed from that URL. It basically connects the next generation Internet, web 3.0 to the current internet, the web 2.0. So it's like a bridge to connect these two things".
Da Hongfei also admitted that migration to the N3 version will be one of the company's major challenges over the next several months. It's like moving all the assets and smart contracts from blockchain A to blockchain B, which will take time.
In September the company reported that Neo N3 was in "full swing" after the Mass Migration phase opened on 1 September. The Neo Foundation offered NEO token bonuses as a reward for early migration, starting at 1% and reducing down to 0.5% over a two-month period. "In September alone, a total of 30,921,991 NEO and 10,378,258 GAS were migrated from Neo Legacy to Neo N3. Including the tokens that were migrated by the Neo Foundation and users during the Early Bird migration period, over 65% of native assets were moved to Neo N3 by the end of the month" said the company's blog statement.
A number of exchanges had begun their journey to supporting the new network including: CEX.IO, Gate.io, Huobi and OKEx. It added that others including Binance, Bittrex, and Bitfinex had indicated to NEO their intent to support N3 assets. It added that on 14 September gas fees had been reduced by 80%.
On 11 November Neo announced a deal with payment solutions provider Alchemy Pay (ACH). Under the deal Alchemy Pay will integrate the NEO token in its global hybrid crypto-fiat gateways. It is intended that the integration will "amplify the use cases of NEO tokens" by allowing NEO to be transacted across Alchemy Pay's merchants' networks including Shopify and Arcadier.
Traders and investors should pay closer attention to the migration process as it may become one of the important drivers behind the future price of NEO.
On 31 December NGD, the organisation behind NEO launched Neoverse, an NFT mint and collection campaign together with multiple developer communities, ecosystem projects, and partners.
On 7 January Neo teamed up with Immunefi, the leading bug bounty platform, for a new Neo vulnerability bounty program. The program will provide a proactive channel where security researchers can report on and earn rewards of up to $100,000 for identifying potential security vulnerabilities related to the underlying Neo blockchain infrastructure.
On 15 February Neo announced that its Jiuquan Chain will be one of the ten chains to form the Chinese mainnet of its Blockchain-based Service Network (BSN) China plan to create a permissioned blockchain ecosystem. Neo said that China is now open to the NFT market as long as it runs on the BSN Open Permissioned Blockchain (OPB), which removes cryptocurrency to be compliant with Chinese regulations.
In China NFTs are called decentralised digital certificates (DDCs) to emphasise their potential use NFT utility goes beyond the standard application in areas such as graphical images, videos and music.
On 28 February it announced a partnership with the EU social economy network, Diesis. Diesis claims a support network of more than 90,000 organisations and 1.2 million workers across 21 countries. The pair intend to collaborate on a series of initiatives to help Diesis Network create a "smart, social economy based on the foundation of the Neo N3 ecosystem's decentralised file storage, NeoID, and use of smart contracts".
Neo price prediction 2022 - 2028
Algorithm-based analytical sources shared an optimistic outlook on 16 March for its performance by the end of the year. For example, in its NEO coin price prediction Wallet Investor suggested that Neo price in a year's time will reach $27.9 and go on to reach $56.7 in five years.
Another analytical resource, Digital Coin, offered a less optimistic Neo crypto price prediction for 2022 and beyond. According to the forecasting agency during 2022-2028 Neo prices will average $25.1 in 2022 and go on to $59 in 2028.
Please note that the above Neo predictions are generated with the help of deep learning technologies and technical analysis data. You shouldn't base your own investment decisions on them. Remember that past performance does not promise future returns. Moreover, you should never invest more funds than you can afford to lose.
We kindly ask traders to create their own trading strategy, considering personal risk tolerance and investing goals. We suggest conducting thorough research before every trade, taking into account both fundamentals and technical analysis, expert opinion and the latest crypto market trends.
How to invest in Neo?
According to John Wang, director, Ecosystem Growth of NEO, the platform does not aim to become one of the 10 leading crypto projects by market capitalisation, rather the most popular one among developers. NEO 3.0 is designed to make it ready for large-scale commerce, which could contribute to its popularity among traders and investors.
FAQs
Is NEO a good investment?

NEO is gone through the challenging process of migration from its previous blockchain version, NEO Legacy, to the new N3 version. Could it lead to wider adoption for the "Chinese Ethereum"? It's up to you to decide. Although the algorithm-based forecasting tools share bullish NEO coin price predictions, Capital.com's analyst Mikhail Karkhalev saw it as a risky long-term investment option.
Will NEO go up?

Cryptocurrencies are very volatile assets. In 2021, the price of NEO hit a new year-to-date high of $140.37 in April 2021 and then plunged to $30.64 by 22 June 2021. Will the price manage to conquer its new high this year? Do your own research to decide whether NEO could be a profitable long-term investment, or maybe better serve as a speculative asset, which can contribute to your CFD trading portfolio.
How high will the NEO coin go?

Algorithm-based forecasting services Wallet Investor had bullish views on NEO's future on 29 April when it said the coin could hit the $50 benchmark by 2027. But you should note that analyst forecasts can be wrong. You should make your own fundamental and technical analysis before making any trade.