NEO price prediction: is NEO worth trading?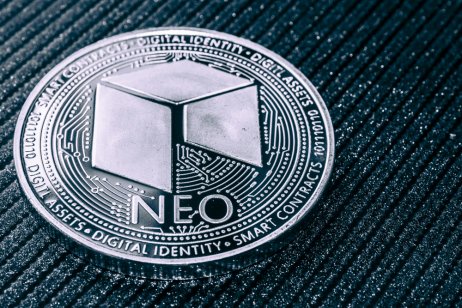 Often referred to as the "Chinese Ethereum", NEO has become one of the most talked about success stories of the crypto world. As 2019 draws to a close, NEO's price has soared. Trading at around $7 just one month ago, its price at the time of writing has been hovering around $12.
So is it the right time to invest in NEO? What do Neo coin news and Neo price predictions have to say in the face of the 2020 NEO 3.0 release and renewed focus on Chinese cryptocurrencies?
NEO cryptocurrency news
Recently, NEO news has flooded the front pages of the major cryptocurrency resources. The news about NEO's price burst amid critical blockchain-related political announcements from China.
In his speech last month, Chinese president Xi Jinping declared blockchain technology "an important breakthrough". The Chinese leader promised that China would not stand on the sidelines but would instead accelerate the adoption of blockchain.
The endorsement was so significant that it led NEO's price to surge by 100 per cent in the last few weeks.
Clearly traders are tending towards an optimistic view on NEO price forecasts, with the Asian cryptocurrency considered likely to be one of the major winners in China's new blockchain push.
Some crypto enthusiasts believe that NEO blockchain could even be used to host China's long-awaited Digital Currency Electronic Payment (DCEP). If this does happen, it would be the most significant example of blockchain adoption so far.
What is your sentiment on ETH/USD?
Vote to see Traders sentiment!
NEO 3.0 and major partnerships
Beyond these major political events, a release of an updated NEO 3.0 version is expected in 2020. This could further boost NEO's popularity as a development platform and allow other digital currencies to circulate on its technology.
NEO has also recently entered into several important partnerships. The company closed a deal with ZelCore wallet in order to enhance its mass adoption in the global economy. NEO and Ontology are also collaborating on an interoperable protocol to drive developments in the upcoming years.
NEO benefits and major features
Founded in 2014 under its original name, Antshares and rebranded as NEO in 2017, NEO was China's first digital coin and Ethereum's first direct competitor. Designed as an open-source network for smart economy, NEO serves as a blockchain-based platform for creating smart contracts and dApps.
Some of the major NEO features:
NEO is indivisible. In contrast to most other cryptocurrencies, you can't transfer 0.5 or 0.2 NEO. In this particular aspect, it seems more similar to traditional stocks.

GAS is NEO's crypto-fuel. NEO has an additional crypto-asset called GAS. It is used to "fuel" the network. Since it is divisible up to 0.00000001, GAS is used to pay fees on the NEO network.

NEO supports different programming languages. Unlike Ethereum, which has only one coding language - Solidity, NEO allows developers to use different common languages including C#, C++, Java and Go to code smart contracts.

NEO – an open network for smart economy. NEO develops the concept of Smart Economy, where any real asset, for example, a house, can be digitised. It strives to become the foundation for next-gen Internet.
NEO price prediction and analysis
If you were lucky enough to pick the right moment and invest in NEO in July 2017 - when its price was around $6 - a $100 investment would have brought you $2700, with a 2600 per cent return on investment, by January 2018.
According to its historical price chart, NEO started to grow simultaneously with its rebranding from Antshares to NEO in June 2017.
Recently, NEO price has surged sharply from $6.87 to $12,51 with an 82 per cent hike. Today, NEO price has been showing strong momentum, fluctuating around $12.

Is NEO a good investment
After performing extremely well over recent years, NEO's current price surge seems to validate the platform's recent developments and achievements.
During the press conference for its inaugural NEO Community Assembly, China's first open-source blockchain project, NEO presented three new products designed for the blockchain of tomorrow. These are NEO•ONE, an end-to-end framework for deployment of NEO dApps; NEO distributed file system NeoFS; and NEO Blockchain Toolkit.
Government support has made NEO the most popular coin in China – one of the major markets for cryptocurrencies. NEO's commitment to do more than Bitcoin and develop decentralised apps in a better way than Ethereum does, is adding to the popularity of investing in NEO.
Will the current bullish movement continue on the wave of the latest news about NEO coin? Let's view the latest NEO price predictions from the industry experts.
NEO price prediction: the founder's view
Experts analysing NEO crypto's potential share the view that it might be a good option for a long-term investment. Although 100 per cent accurate and trustworthy crypto forecasts are impossible, NEO shows convincing signs for a positive year ahead.
NEO's ambitious plan to become the foundation for an economy of the future is supported by a proactive approach towards technology advancements; reducing vulnerability and increasing scalability and transaction speed.
In NEO 3.0, NEO's founders – Erik Zhang and Da Hongfei – are planning to make NEO the most developer-friendly platform, optimising its core architecture. It will help to build a powerful and stable smart contract system and to provide a comprehensive development environment with tools for projects in the ecosystem.
Speaking on NEO 3.0, Da Hongfei, mentioned, "Since our founding in 2014, NEO has continuously sought to translate vision into reality by driving innovation in partnership with our developers. To reflect this spirit of innovation, we convened our very first NEO Community Assembly to celebrate our product launch while fostering collaboration amongst our ecosystem. By coming together, we look forward to empowering our developers to realize enterprise-grade blockchain innovations and create the foundation for next-gen Internet."
NEO prediction 2019 – 2020: analysts view
Many experts believe in NEO's bright future. Let's take a look at their predictions:
Crypto-related resources
NEO price prediction
#1
Being Crypto
Rise to:
$120 by the end of 2019
$200 by the end of 2020;
$450 in five years
#2
Smartereum
Rise to $1275 in five years
#3
Long Forecast
Fall to around $9 by the end of 2019
Rise to $21 by the end of 2020
#4
Crypto Ground
Rise to $195.352 in five years
#5
Coin Fan
Rise p to
$200 by the end of 2019
$783 by the end of 2020
Technological developments, such as abandonment of the traditional proof-of-work and proof-of-stake validation algorithms and implementation of a delegated Byzantine fault tolerance algorithm, make NEO one of the most advanced and sought-after cryptocurrencies of 2019.
NEO coin prediction 2020 and beyond
NEO has a good chance of capturing most of the Asian market by 2020, bringingthe Chinese government into the blockchain industry. It will help to increase the adoption rate and broaden the use cases.
Approaching the 3.0 milestone, NEO strives to build an enterprise-grade blockchain platform, suitable for large-scale commercial adoption. Based on three major pillars – high throughput, reliability and big data - the NEO platform is aiming to create a foundation for the next-gen Internet.