Mt. Gox Bitcoin hack refund date and details: Is BTC price pullback related?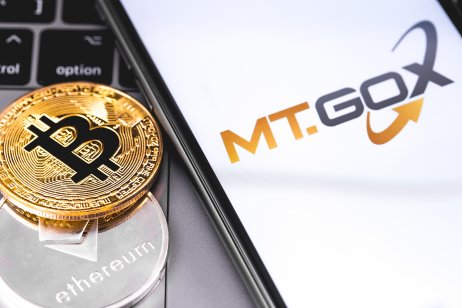 Since the defunct Japanese cryptocurrency exchange platform, Mt. Gox, said it would start paying out nearly $3bn worth of bitcoin (BTC) to its clients affected in a 2011 hack, some traders have been anxious about the potential impact of the BTC refund on the crypto king's price.
Many investors fear that Mt. Gox's clients, who will reunite with their stolen coins after many years, will be tempted to sell them for whopping profits, and thus further increase selling pressure.
Could BTC's recent pullback, which saw some $4,000 wiped from the main cryptocurrency's value in a week, have its roots in the Mt. Gox clients' potential sell-off?
What is your sentiment on BTC/USD?
Vote to see Traders sentiment!
BTC to US Dollars
'I didn't wait eight years to sell in a bear market'
Mt. Gox creditors are still waiting for their BTC refunds and a recent poll conducted on Reddit suggests markets should not be overly concerned about a potential fire sale.
Most of the Mt. Gox creditors are not planning on selling their refunded bitcoins, the survey showed. Fifty-six percent of creditors in the 'mtgoxinsolvency' subreddit stated they would not sell their coins. Another 36 % said they would sell their BTC for cash and a further 8 % claimed that they would trade their returned bitcoins for other cryptocurrencies. A total of 486 creditors voted in the poll.
"I didn't wait eight years to sell in a bear market," said one creditor.
"I've instructed my unborn children to HODL," wrote another.
However, another creditor said: "I'm taking the money. As I understand it, they don't offer the option of having my BTC sent to my private wallet and, instead, insist that I sign up with a new exchange."
What is Mt. Gox?
Mt. Gox was a Tokyo-based cryptocurrency trading platform that operated from 2010 to 2014. At the height of its operations, the platform was responsible for 70% of BTC's trading volumes.
In February 2014, Mt. Gox declared bankruptcy claiming $64m losses after being subjected to a hack that saw 740,000 bitcoins (BTC) stolen from its clients and another 100,000 bitcoins (BTC) from the company itself. More than 800,000 stolen bitcoins totaled $460m in value at the time.
They haven't had access to their bitcoin for 8 years and they are on average 80-100x up on their investments. Of course at least half of them will sell.

— Sergio #Bitcoin (@Sergio87815471) August 21, 2022
Repayment plan
Some 200,000 of the stolen bitcoins were recovered by Mt. Gox's team in 2014, but these coins have been locked in litigation since.
In November 2021, a rehabilitation plan drawn by Mt. Gox bankruptcy trustees was made binding by Tokyo District Court's confirmation order.
On 6 July 2022, Mt. Gox bankruptcy trustee, Nobauaki Kobayashi, sent out letters to creditors, outlining the next steps of the repayment plan.
Kobayashi stated that "from approximately the end of August this year until all or part of the repayments made as initial repayments is completed for safe and secure repayments."
BTC retreat
After reaching two-month heights last week, the biggest of the cryptocurrencies repeatedly failed to convincingly break through the $25,000 resistance mark and was ultimately sent in a different direction, slipping below $21,000. Could the decline be due to Mt. Gox clients dumping their returned coins en masse?
Has Mt. Gox's refund driven BTC's recent decline?
In a word, 'no'.
The repayment plans have little to do with the crypto king's recent pullback, as the payout is yet to begin later this month. Moreover, when the repayment begins, it will happen in tranches rather than a one-off refund.
CoinsPaid chief marketing officer Dmitry Ivanov says: "The historic hack of MtGox has spanned for years and customers/victims of the exploit are expecting some of their funds to be repaid starting this month. Typically, every victim of the MtGox hack has seen appreciable growth in their holdings since 2011 when the exploit happened.

"With this growth, many are in profit already, and the anticipated move will be for most of them to sell off the assets received as payouts, even though it is a fraction of what might have been.
"While selling off is billed to greatly depress the prices of bitcoin, the MtGox customers may choose to act in an unexpected way. They may decide to HODL their coins until bitcoin grows back to the point where its price can be double what it currently is trading at. The price of BTC is bound to react negatively if there is a selloff, and positively if they choose to wait for better prices."
In the meantime, some traders are anxiously watching out for the potential effect the refund may have when it does happen, and it could be that some are nervously selling now on fears of a bigger sell-off to come when the Mt. Gox bitcoins are repatriated.
A Twitter user writing under the nickname Sergio Bitcoin wrote."They haven't had access to their bitcoin for eight years, and they are on average 80-100x up on their investments. Of course, at least half of them will sell."
'Many possibilities'
Devxmin, a bitcoin investor and cryptocurrency content creator, pointed out that many fear that the 141,000 bitcoins would hit the spot markets immediately causing a significant crash.
But he believes this scenario is unlikely: "Consider this, 8.8% of daily BTC exchange volume is about 141,000 BTC. Even if the sell volume is 70% of the total, the market is capable of absorbing it," he wrote.
"Full liquidation only occurs if every creditor asks for cash all at once, forcing Mt. Gox to liquidate 141,000 BTC."
"It's more likely some ask for BTC + Cash, some sell when prices are favorable, some sell portions immediately. Effectively, there are many possibilities."
"If it was me I would ask for 60% BTC + 40% Cash so I could use some cash to buy BTC lower in case this whole situation lowers prices. That just seems like a smart move since my goal is taking profits, accumulating BTC, and always managing my risk."
"Most creditors in this situation got into Bitcoin quite early, it's hard to fathom that all of them collectively will liquidate into cash immediately. It wouldn't make sense for those who saw BTC potential early to make this move in the present economic climate," he concluded.