Moonriver price prediction: Can the parachain coin climb higher?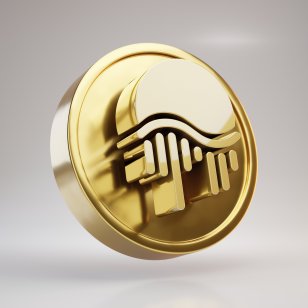 Moonriver (MOVR) fell to a three-month low of 206.94 on 15 December. On 4 November, the parachain token was worth $448.81, according to CoinMarketCap. Although the market has weakened, the Moonriver token price remained 98% above the level when it first started trading in August this year.
In less than three weeks after the token was launched, the Moonriver price hit an all-time high of $479.74 on 11 September. It then fell. But prices have remained above $200 in October and November as seen on the chart below.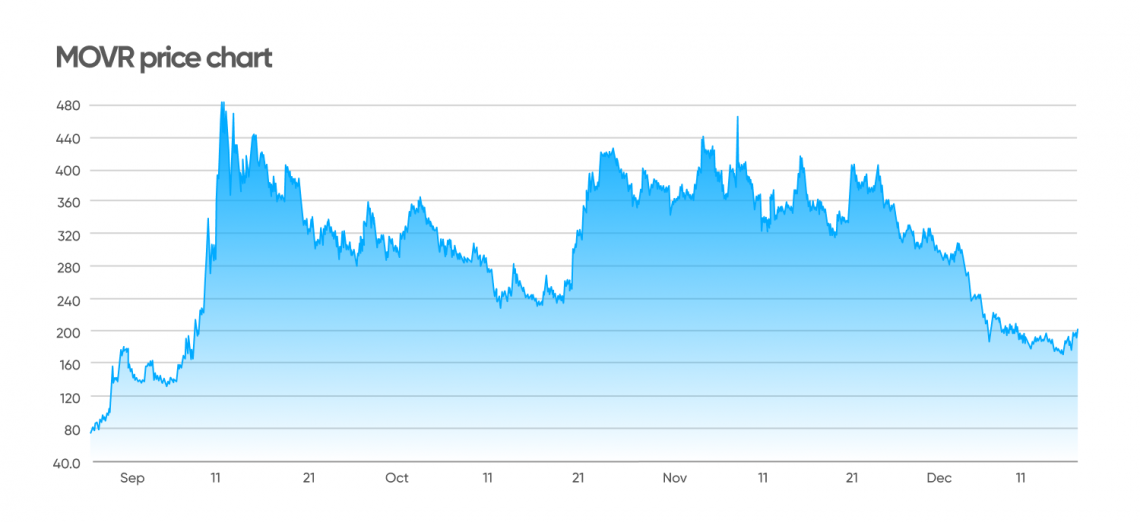 The price drop in December has shaken market confidence in the token, with some analysts expecting further losses.
According to technical analysis by Crypto Ops on 9 December, they expected a "20% downside momentum" to Moonriver prices in the coming days.
Crypto Ops listed the resistance level at $245 and support level at $150, but added that the token is "fighting to sustain over the support zone".
According to Crypto Ops, the relative strength index (RSI) of Moonriver indicated that 16 positions were oversold, which suggested a short-term 'sell' signal.
In contrast, financial analyst David Cox wrote on cryptocurrency news site CrptoNewsZ on 16 December that the current Moonriver price level is "stable with low volatility", noting:
"The current price doesn't signal an overbought or oversold condition. It looks like the Moonriver token is trying to form a solid consolidation base before breaking out as per the Moonriver MOVR price prediction. It is most likely to happen on high volume, sending the MOVR price up in a single day for huge profit if this happens."
Here we take a look at the latest Moonriver crypto news, market development and Moonriver crypto price prediction.
What is the Moonriver coin?
Moonriver is a utility token created by the Moonbeam Foundation. It can be used for executing smart contracts, incentivising nodes, paying for transaction fees and facilitating governance on the Moonriver network.
According to cryptoassets price-tracking website CoinMarketCap, Moonriver has a supply cap of 10 million and circulating supply of 2.54 million. Moonriver's market cap is $527m (16 December).
The network is a parachain to Kusama, an Ethereum-compatible blockchain environment. Kusama is the pre-production environment for developers to test applications or blockchain before deploying it to the multi-chain Polkadot network.
Moonriver provides a platform for developers to test smart contracts "under real economic conditions". These codes can be transferred to Moonbeam, when proven. This serves as a gateway to help crypto projects expand to other networks and access new users.
According to Moonbeam, the Moonriver network was deployed as a parachain to Kusama in June 2021 and is expected to deploy to Polkadot later this year.
The Polkadot network is interoperable with other blockchains, providing connection between permissioned and permissionless blockchains and oracles.
"As a parachain on Polkadot, Moonbeam will be able to directly integrate with – and move tokens between – any other parachains and parathreads on the network," said Moonbeam.
Moonriver becomes the most adopted parachain on Kusama
According to the Moonriver Network twitter account, it's "the most widely adopted parachain on Kusama network with 70+ live integrations, 355k+ wallets, 2k+ ERC-20 tokens."
The Moonbeam site listed 111 projects and decentralised applications deployed with Moonbeam and Moonriver.
According to a press release published on 6 December, Moonbeam claimed "over 13 million transactions have been processed on Moonriver to date, with around 1,650 ERC-20 tokens deployed, over 340,000 wallets and approximately 925,000 MOVR tokens staked (~$260M)."
Blockchain and cryptocurrency writer Martin Bilušić called the network "the leading parachain on Kusama", a position underscored by four key performance indicators (KPIs):
1) Market capitalisation"Moonriver has the highest fully diluted market capitalisation of all parachains on Kusama. It's worth $3.5bn. Karura is the second with $660m."
2) Transaction volume and usage
"Moonriver is the most adopted parachain on the Kusama network. It has over 60 live integrations, over 195,000 wallets, over 2,000 ERC-20 tokens."
3) Total value locked
"Moonriver has the biggest total value locked (TVL) of all parachains on Kusama. It is on 18th place on all chains. The total value locked is $380m."
4) Ecosystem deployments
"Decentralised finance projects are choosing to deploy on the Moonriver smart contract platform as a more manageable approach to reach Kusama ecosystem users and assets."
Project feasibility: Moonriver's success to ride on decentralised finance?
Given the increasing interest in decentralised finance (DeFi) and its function to provide access to the main Polkadot network, Moonriver's success could depend on development in this area and whether it could expand to more real-economy uses.
"While the main vision of DeFi's proponents is intermediation without centralised entities, we argue that some form of centralisation is inevitable. As such, there is a 'decentralisation illusion'. First and foremost, centralised governance is needed to take strategic and operational decisions. In addition, some features in DeFi, notably the consensus mechanism, favour a concentration of power," wrote global banking body Bank for International Settlement (BIS).
Although BIS acknowledged that "in principle, DeFi has the potential to complement traditional financial activities," the field is predominantly used for "speculation and arbitrage across multiple cryptoassets".
According to cryptocurrency research and data site isthiscoinascam.com, the Moonriver project has an above average safety score of 5.51. Research data on the site showed that Moonriver has good scores in the areas of development, sentiment and community.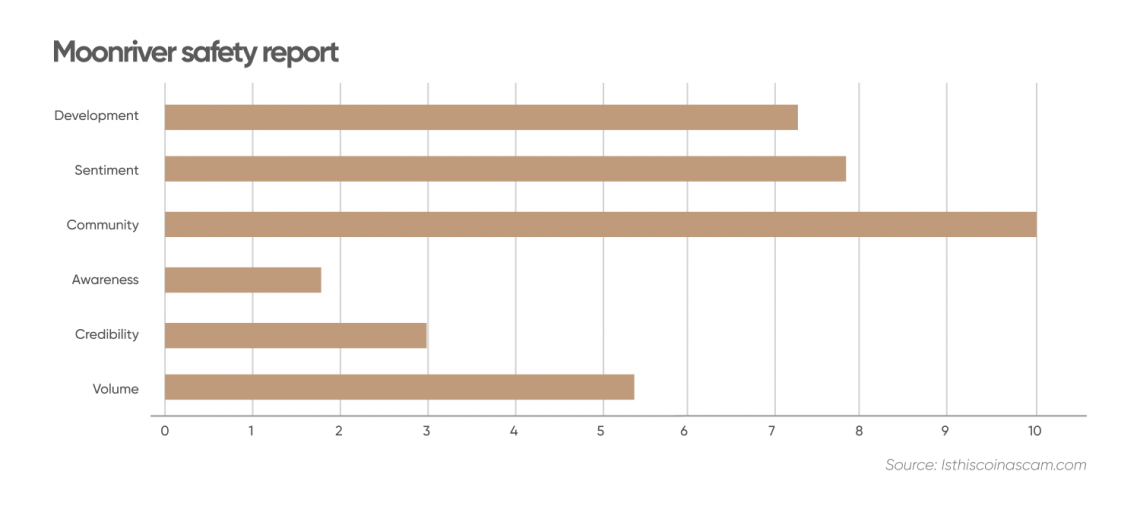 Nonetheless, the Moonriver coin appears to be highly speculative, as the project remains in an early-stage and may not meet expectations.
Moonriver coin price prediction
The function of Moonriver as a leading parachain connecting to Polkadot has led to some bullish forecasts by analysts.
Algorithm-based forecasting site Price Prediction expects MOVR prices to surge over the next decade.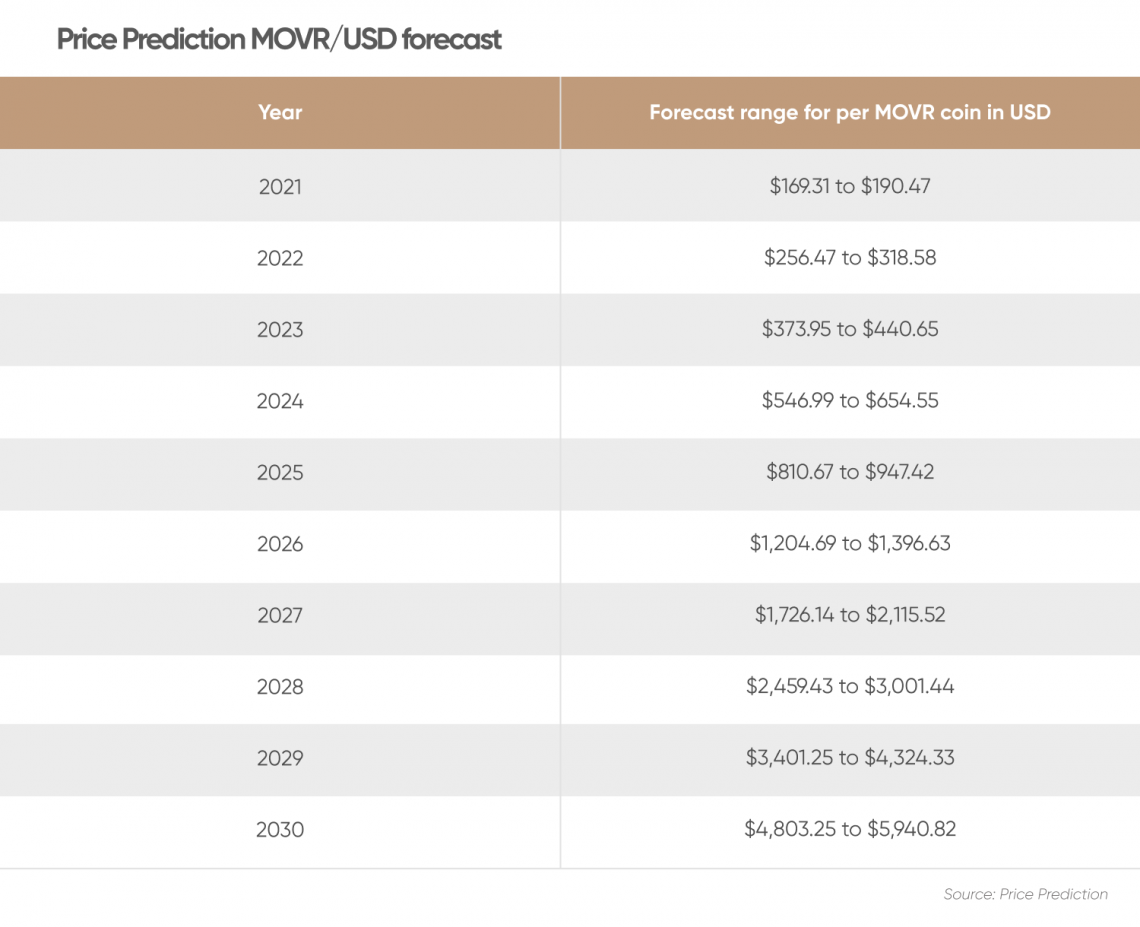 CryptoNewsZ's short-term forecast is also equally bullish.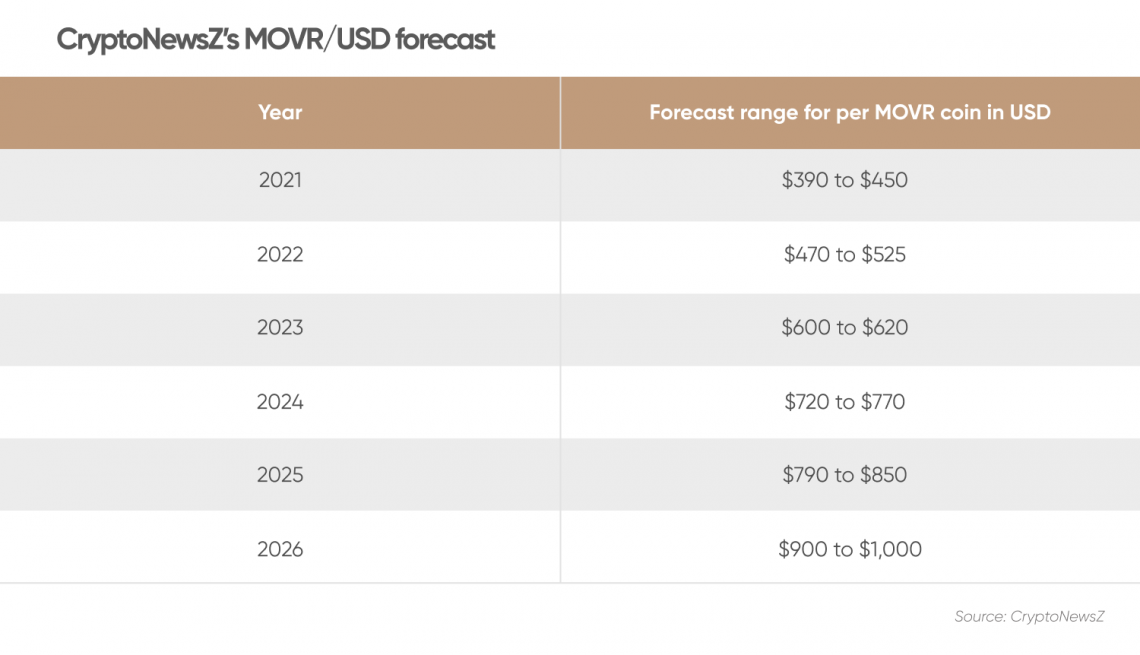 Note that Moonrive predictions can be wrong. Forecasts shouldn't be used as a substitute for your own research. Always conduct your own due diligence before investing. And never invest or trade money you cannot afford to lose.
FAQs
Is Moonriver a good investment?

Whether MOVR is a good investment for you depends on your personal circumstances and risk appetite. Cryptocurrencies are high-risk, highly volatile assets and MOVR predictions shouldn't be used as a substitue for your own research. Evaluate the level of risk you are prepared to accept before investing, and never invest money you cannot afford to lose.
Will Moonriver go up or down?

Some analysts expect Moonriver coin prices to go up in the next five years. However, analyst MOVR crypto price predictions can be wrong and have been inaccurate in the past.

Cryptocurrencies are an extremely high-risk investment. You should do your own research. And never invest what you cannot afford to lose.
Read more: Saitama coin price prediction: Is the new dog meme coin a buy?