LUNA suffers free fall: How low will this crypto token go?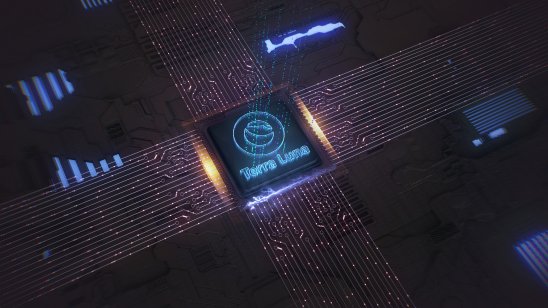 LUNA could become worthless if it does not receive a big enough bailout through a change in the market, say cryptocurrency market players.
Just this week – on 10 May – LUNA was a top 10 digital asset, after going from strength to strength over the past year. But the coin has been in a freefall since its sister token, TerraUSD (UST), lost its peg to the US dollar. At the time of writing on 12 May, LUNA's value had sunk to 35th in the rankings.
"$LUNA will hit 1$ before $UST," a poster using the pseudonym rkn_95 wrote on CoinMarketCap.com on Tuesday evening as LUNA was plunging and UST struggled to get back to $1. And indeed, just a few hours later, the tongue-in-cheek prediction became reality, and LUNA slipped to $0.8384 in early Wednesday afternoon trading in Europe.
LUNA to USD
Just a week ago, such a forecast would have appeared highly unlikely. At the time, LUNA was worth $87. UST is a stablecoin, which means that it is backed by a reserve of the asset that it represents – often the US dollar. Usually, a stablecoin's value will not fluctuate greatly. But at the end of last week, UST depegged from the dollar, prompting a sell-off which also spilled into LUNA.
LUNA crashed, erasing most of its value, and forced the team behind Terra to raise money for reserves by selling a recently acquired BTC stash.
Now, market watchers are warning about market volatility, with some saying that LUNA could drop to $0.
"The way it's designed, without a big enough bailout $LUNA should go to $0," Chris Burniske, a partner at venture capital firm Place Holder, wrote on Twitter.
Others view LUNA's plunge as a trading opportunity.
"Buying $LUNA now is the best risk:reward trade I've seen in a long time," crypto trader Ran NeuNer wrote on Twitter. "There is a chance that it goes to zero but if it doesn't you may pick up tokens at crazy prices. It's an all or nothing trade but I think a smart one!"
What is your sentiment on LUNC/USD?
Vote to see Traders sentiment!
TRON to US Dollar
Traders have attributed UST's and LUNA's drop to broader negartive crypto market sentiment. Egor Volotkovich, executrive-director at blockchain company EVODeFi, who specializes in decentralized finance (DeFi) and crypto payments, said LUNA's freefall was predictable after rhe coin experienced extreme volatility.
The question now is: How much further will LUNA fall and how close will it get to zero?
Anto Paroian, chief operating officer at crypto hedge fund ARK36, added that LUNA investors are not the only ones who will feel pricing pain.
"Without a doubt, UST losing its peg will be seen as one of the defining moments of the current crypto market cycle. Unfortunately, the fallout from this situation goes beyond the material losses sustained by LUNA investors," he said. "The depegging will likely result in a substantial regulatory risk – if not for the whole crypto space, then certainly for the stablecoins market."
After falling below $1 in European early afternoon trading, LUNA rebounded and rode a roller coaster, surpassing $4 in a matter of hours. It later slid back to $2.20, dropped below $1 and then rose above $1.