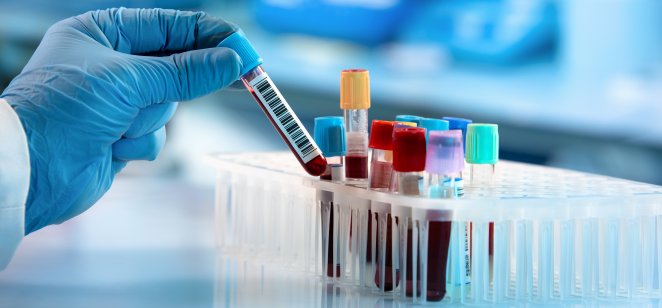 Content
A sector that has seen effortless growth in these trying times, the Indian diagnostic services revenues are expected to grow by up to 25% in the financial year ending March 2022 (FY2022) with a 300-400 basis points expansion in profit margins, according to estimates of Indian rating agency ICRA.
With Covid-19 related tests contributing to 20-25% revenues, the industry witnessed healthy revenue growth last year and the agency expects most national diagnostic players to deliver double-digit revenue growth this year, according to an ICRA press release on Wednesday.
"We expect revenue growth of its sample set to be 20-25% in FY2022. In line with sequential improvement expected in non-Covid revenues and consolidation of regional chains, revenue growth is estimated at ~8-10% in FY2023," said Mythri Macherla, assistant vice president and sector head at ICRA.
Despite the regulated pricing of Covid-19 tests, a better volume mix led to improved realisation in the first half of the current year with revenues soaring by 55% year-on-year. The trend, however, may moderate in the second half of the year on account of the festive season and relatively lower pent-up demand, according to ICRA.
Testing volume increases
Companies are estimated to have recorded a volume growth of 74% in the first half of this financial year, helped by the low statistical base and increase in tests during the second wave.
In the April-May period, India recorded a daily average of 100,000 coronavirus cases leading to extensive testing for the virus. As the second wave peaked, cases went up four times than that of the first wave, increasing the need to diagnose Covid and other associated ailments.
"Recent trends such as the focus on digital brand building, improved offerings in bundled medical packages, changing consumer mindset towards organised players are likely to support demand traction for national diagnostic chains going forward," said Mythri Macherla.
Sector sees consolidation
Prices of diagnostic tests are likely to stabilise at current levels due to the service providers' focus on volume growth and higher competitive intensity from unorganised players, according to ICRA.
Most diagnostic chains invested in a moderate level of organic expansion and focused on consolidation with regional chains to tap the under-penetrated market.
An asset-light model has helped most players to keep their capital expenditure requirements minimal thereby limiting the long-term debt quantum.
"Geographical diversification by way of acquisition of regional and smaller diagnostic chains shall result in consolidation and generate synergy benefits in the medium term. Expansion of lab and collection centres network via franchisee model will aid asset-light growth prospects," added Macherla.
Going forward
In line with sequential improvement expected in non-Covid revenues and consolidation of regional chains, revenue growth was estimated at 8-10% in the year ending March 2023, Macherla added.
ICRA expects the operating margin levels to improve sharply to 30-32% in the current year from 27.2% in the previous year. It may stabilise in the range of 29-30% during the financial year ending March 2023 due to the sector's focus on volume growth against the prevailing pricing pressures.
The agency's sample set of companies includes the likes of Dr Lal Pathlabs, Metropolis Healthcare, Thyrocare Technologies, SRL Limited, Vijaya Diagnostic Centre Limited, and Krsnna Diagnostics.