How to invest in cryptocurrency in India: A step-by-step guide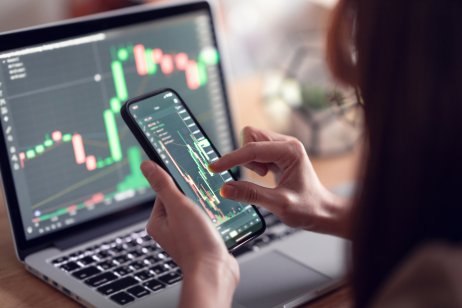 India's cryptocurrency bill came into full force in April 2022, sending crypto trading volumes at some of the country's largest crypto exchanges into a slump.
India's Finance Bill 2022 imposes strict tax regulations of 30% on digital assets for holdings and transfers, making it much harder for locals to start investing in cryptocurrency.
Last year was a breakout for trading crypto in India, with a recent report by Gemini stating that 54% of people started trading in cryptocurrency in 2021. Bitcoin (BTC) took the lead as the most popular token among the locals. Meanwhile, the latest data on Broker Chooser showed that India has the highest number of cryptocurrency owners at over 100 million.
Such positive sentiment, however, started to shift, with recent data on Coingecko showing that trading volumes at the top crypto exchange in India, WazirX, fell by 82.3% within the first two weeks of the bill's introduction.
Cryptocurrency regulation in India might have made it harder, but not impossible, to invest in digital assets. Here we take a look at the current regulatory environment in the country and lay out potential steps on how to start crypto trading in India under these conditions.
Future of cryptocurrency in India: Heavy taxation
In late November 2021, Indian crypto investors were shaken by a wave of news that had the potential to destroy them – the Indian government was considering a ban on holding, selling, mining and transferring private cryptocurrencies.
While the published government bulletin did not have an outline for a plan, it made clear that its central aim was to facilitate the creation of a CBDC that would have been issued by the Reserve Bank of India (RBI).
The Indian government has had feuds with cryptocurrency operators for four years, imposing certain laws and then setting them aside.
In April 2018, RBI prohibited banks and financial institutions from dealing with digital assets amid claims over consumer protection, market integrity and money laundering. However, this was a cause for major public strife and the ban was cancelled in March 2020.
Later, in February 2019, the country's Inter-Ministerial Committee (IMC) published a report asking for a law that would ban digital assets amid citations that the crypto market had caused heavy price fluctuations and pseudonymity. While this report was set aside, it created much of the framework for the 2021 bill.
In February 2022, while it became known that India had pulled back from completely banning crypto, its government was still set on diminishing the asset by introducing a 30% taxation law on all crypto holdings from 1 April 2022, making it costly to trade crypto in India.
In addition to that, India's government announced a 1% tax deductible at source (TDS) on all cryptocurrency transfers above a certain size starting 1 July 2022, sending investors into a further slump.
Following the news, many chose to sell their assets before the 1 April 2022 deadline; however, some had other thoughts to share.
"If you made a loss in Bitcoin, you cannot set it off with profit in Ethereum. The new taxation law was clarified in parliament today. My suggestion is to sell everything you have before 31 March 2022. And start fresh from April 2022," Coin Crunch India CEO, Naimish Sanghvi tweeted.
If you made loss in Bitcoin, you cannot set it off with profit in Ethereum. The new taxation law was clarified in parliament today.

My suggestion is to sell everything you have before March 31, 2022. And start fresh from April 2022.

Cost of mining cannot be deducted too! pic.twitter.com/pfSGPAOFBO

— Naimish Sanghvi (@ThatNaimish) March 21, 2022
However, on 18 April 2022, there was another blow for India's crypto traders as a number of crypto exchanges in India stopped the sale of cryptocurrencies through rupee deposits made with the government-backed payments system Unified Payments Interface (UPI), freezing crypto payments across the country.
How to buy and sell cryptocurrency in India
Taking all that in, potential and experienced crypto investors were left wondering: how can I invest in cryptocurrency in India now? The possible answer could come in four steps.
Choose a crypto exchange
"For beginner traders, it is better to trade or own top cryptocurrencies by market share. There are different crypto trading platforms available in India like Paxful, a peer-to-peer marketplace, Zebpay, Wazirx, BitBns and more," said Dr Hamed Taherdoost, e-business professor at University Canada West.
In order to purchase cryptocurrency in India, you should first choose a crypto exchange. You can look at the biggest crypto exchanges accessible in the country, yet you also need to make sure they accept Indian rupee (INR), or you'd need to convert currency from US dollars (USD).
Below are the top-ranking cryptocurrency exchanges by CoinMarketCap's exchange score that support INR as of 25 April 2022. CoinMarketCap ranks and scores exchanges based on web traffic factor, average liquidity and volume, as well as the confidence that the volume reported by an exchange is legitimate.
Binance: Founded in 2018, Binance is currently the largest decentralised crypto exchange by daily trading volume, which exceeded $12.6bn at the time of writing (25 April).

KuCoin: In addition to spot trading of cryptocurrencies, the Hong-Kong-based platform offers margins, futures and peer-to-peer (P2P) trading, with a daily trading volume of $1.8bn at the time of writing.

Huobi Global: Launched in 2013 , Huobi allows trading derivatives, taking, crypto loans and crypto yield products, apart from spot trading. Its daily trading volume stood at $1.5bn.

WazirX: Launched in 2018 and part of the Binance group, WazirX has a monthly volume of $5.4bn and six million registered users. The platform is India's largest crypto exchange.

DigiFinex: The platform has four million users globally, with a daily trading volume of $1.7bn.
Note that cryptocurrency markets are volatile. Trading volumes remain anything but stable. Always conduct your own due diligence before committing to a cryptocurrency exchange.
Choose convenient payment method
After choosing a crypto exchange, it is time to figure out what payment method would suit you. While UPI payment methods have been banned, some crypto exchanges in India, for example WazirX, opened peer-to-peer (P2P) payment deals while others started to accept deposits.
Other payment methods include opening a cryptocurrency wallet and connecting it to the exchange of your choice or net banking. It is important to note that some platforms may charge higher transaction fees than others.
As usual, make sure to do your own research.
Choose a cryptocurrency
Once you have a crypto exchange and a payment method figured out, it is time to choose a cryptocurrency you'd like to invest in.
According to daily trading volume data from WazirX as of 25 April, the most traded cryptocurrencies in India were tether (USDT), bitcoin (BTC), shiba Inu (SHIB), ethereum (ETH), tron (TRX) jasmy (JASMY) and wazirX (WRX), the platform's native token. Note that trading volumes vary every day and coins that are highly traded right now may not be popular in the future.
"Bitcoin is known as the most trusted crypto. Shiba Inu and Dogecoin as meme-based coins are also at the top list in India because of their affordability and Elon Musk's support. Other coins that have gained momentum are BNB, XRP, Tron, Solana and Cardano," added Canada West University's Dr Taherdoost.
The professor said that the tokens that have open-source projects and well-known teams often receive attention from Indian investors.
Be aware of the risks
Note that according to the new government bill, any holding of cryptocurrency in India will be billed at 30% tax rate, which you should take into account when building your strategy. Plus, there are inherent risks associated with cryptocurrency market volatility.
"There are always risks in crypto investment. As a first step, gain technical knowledge of cryptocurrencies; this will help you understand what you are investing in. Risk management is another factor you need to consider as a new trader," Dr Taherdoost added.
We encourage you to always conduct your own research before making any financial decisions, and never invest or trade money you cannot afford to lose.
How to trade cryptocurrency in India: Alternative methods to consider
Alternative ways of cryptocurrency trading include using financial derivatives, which does not involve owning a cryptocurrency, yet are used for speculation on price movements.
Spread betting is a form of trading that doesn't involve the ownership of the underlying asset and gives an option of using leverage.
Spread-betting allows traders to bet on price movements, and is typically used for short-term gains. Note that spread betting may be high risk, and you should always conduct your due diligence before trading.
Contracts for difference (CFD)
Similarly to spread-betting, contracts for difference (CFD) allow investors to potentially profit through price movements, typically short-term, without having to actually purchase the digital asset.
Note that since CFDs are a leveraged product, CFD trading involves high risk. Bear in mind that leverage means that both profits and losses can be magnified.
Always conduct your own due diligence and have a risk management strategy in place. You can do so by using stop losses, managing your position sizes and risk-reward ratio.
FAQs
Is cryptocurrency legal in India in 2022?

As of 25 April 2022, holding, selling, mining and transferring cryptocurrencies is legal in India. On 1 April 2022 a new 30% taxation law on all crypto holdings was introduced in the country. In addition to that, India's government is planning to enforce a 1% tax deductible at source (TDS) on all cryptocurrency transfers above a certain size starting 1 July 2022.
Where can I trade cryptocurrency in India?

A number of cryptocurrency exchange platforms are available for use in India, such as the world's largest cryptocurrency exchange by trading volumes, Binance, and India's biggest cryptocurrency exchange, WazirX. Other top-ranking exchanges by CoinMarketCap's exchange score that support INR as of 25 April include KuCoin, Huobi Global and DigiFinex.