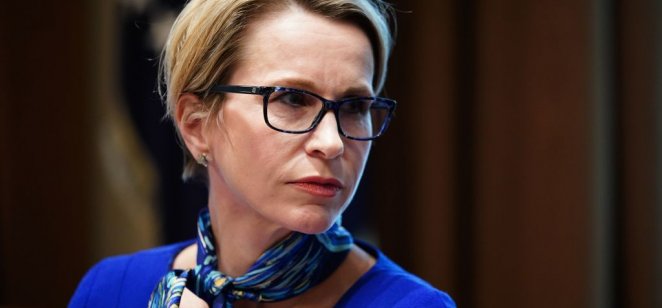 Content
GlaxoSmithKline (GSK) shareholders will face a cut to their dividend payout now that GSK has demerged from its consumer healthcare business. The spin-off took place on Monday 18 July and Haleon (HLN), which is the new home of leading brands, Sensodyne, Voltaren, Panadol and Centrum, and was officially listed on the London Stock Exchange (LSE).
GSK second-quarter earnings were released on Wednesday 27 July and showed that revenue in the second quarter increased by 13% to £6.9bn ($8.3bn), this was driven by growth across all segments but particular strength in specialty medicines. GSK operating profits rose by 22% to £2.0bn, which excluded a one-off, non-cash £699m charge related to Pfizer investments and ViiV Healthcare.
GSK also announced a 16.25p dividend, versus its second-quarter dividend payment in 2021, which was 23.75p.
Deutsche Bank (DBK) reinstated its "hold" rating on GSK, in a report released on Wednesday 3 August. DBK currently has a $21.44 price objective on the stock. Other analysts have also issued reports on the company, Shore Capital reaffirmed a "not rated" rating on GSK shares and Barclays (BARC) reissued an "equal weight" rating on the group.
GlaxoSmithKline (

GSK

) share price chart
GSK raised its full-year guidance, stating they are "confident in delivering the long-term growth outlooks we set out for shareholders last year."
"The rosy results received tepid reaction from markets as worries about a looming prolonged downturn continued to weigh. While GSK is in many ways insulated from the impact of a recession—healthcare falls firmly into the essentials bucket—the group's not immune. Drug pricing remains a hot topic for debate in the group's largest market, the US. As lawmakers look for ways to ease the cost of living crisis, they could put big pharma back in the hot-seat," Laura Hoy, Equity Analyst at Hargreaves Lansdown wrote in a note.
What is your sentiment on GSKl?
Vote to see Traders sentiment!
Demerger and dividend
Shareholders gave a thumbs up to the demerger at a meeting on Wednesday 6, July. 99.8% of them voted for GSK spin-off plans.
In a statement by GSK it said: "GSK plc is pleased to announce that at a General Meeting held at 2.30 pm on Wednesday 6 July 2022 both resolutions set out in the Notice of General Meeting (included in the Circular to shareholders published on 1 June 2022) were duly passed by shareholders."
Despite Haleon offering the prospect of attractive organic sales growth, operating margin expansion and consistent high cash generation, as well as being a "world-leader" in consumer healthcare, there is a downside to this business deal for investors.
GSK has already cut its dividend and its first quarter pay-out of 14p per share, which was paid to qualifying shareholders on July 1, has dropped from 19p per share in the first quarter of 2021.
Now the demerger has taken place, GSK expects to pay a dividend of 45p per share for 2023, this is a drop from the 80p a share it has paid over the last five years.
"GSK expects to declare a dividend of 45p per share for 2023, the first full year following separation of the Haleon Group," the GSK circular to shareholders states.
Haleon debt and dividend pay-out
Citi group (C), are the official brokers for Haleon (HLN) and on Thursday issued the consumer healthcare business with a 'buy' rating and 360p price target, with that said Haleon share price was down on Thursday 11 August by 11% and is now trading at 246p, this is a 20% drop since it was listed on the LSE.
"We see the company as the best vehicle to play the secular attractions of Consumer Health, facilitated by Haleon's scale and its exposure to staples segments where it can more easily outperform," Citi analysts wrote in a note.
"Coupled with a strategic optionality offering a floor to valuation, we believe the stock offers the best of both worlds: Consumer Health 'defendability' and staples ability to outgrow," Citi analysts continued.
Meanwhile, according to a report in This is Money, numbers from analysts at Barclays have said that Haleon will launch with a debt of £10bn ($12bn). The report states that Barclays analysts have calculated that Haleon will have a significant debt load on launch, this will be around four times its estimated earnings for 2022.
In addition, Haleon will adopt a dividend policy, which it states will "reflect the long-term earnings and cash flow potential of the Haleon Group."
"The initial dividend is expected to be at the lower end of a 30-50%. pay-out ratio, subject to Haleon Board approval," the GSK circular states.
"Haleon expects to pay a dividend to Haleon shareholders in relation to the second half of 2022 in the first half of 2023, subject to Haleon Board approval and following approval of Haleon's FY22 results."
GSK, which has started treating its consumer healthcare business as a discontinued operation, will release its second-quarter results as scheduled on July 27.
GSK rejected Unilevers (ULVR) £50bn ($59bn) takeover bid for its consumer healthcare division in January. In a report by the Financial Times, it said how GSK CEO, Emma Walmsley stated that the recent shareholder vote to demerge and create Haleon has now vindicated the companies choice to reject Unilever's bid.
Unilevers (

ULVR

) share price
Where to next for GSK?
Now that GSK is a standalone company it will refocus its efforts on building its vaccines and prescriptions drugs business. It was announced this month that GSK has paid $100m in cash to Mersana Therapeutics for the opportunity to add a second antibody-drug conjugate (ADC) to its portfolio. The new deal will be for XMT-2056, Mersana's preclinical ADC asset aimed at treating a range of HER-2 cancers.
In May, GSK announced that it had agreed to buy Affinivax, a vaccine maker with late-stage pneumococcal vaccine candidates. The deal will cost GSK $2.1bn upfront, with a further $1.2bn expected to be paid throughout the drug development process. The deal is expected to close in the third quarter.
The group's still expecting to deliver compound annual sales growth of 5% and operating profit growth of 10%.
"GSK's planning to rely on growth from these niche medicines to support its ambitions for 5% compound annual sales growth, and this acquisition could be the first of many as the group looks to improve its portfolio," Hoy said.
"While this marks a step in the right direction with regard to the group's strategy, we're mindful that owning the treatment and making money from it are two very different things. Late-stage drugs often fail to clear the final hurdle, so the Affinivax purchase may not end up moving the needle at all."
Read more