Functionality, growing NFT sales driving ETH gains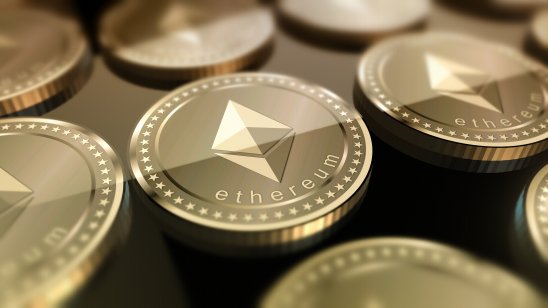 The functionality of the Ethereum-based token Ether, particularly its liquidity in the rapidly growing non-fungible token (NFT) market, is expected to support Ether prices in the future, according to 21Shares research lead Eli Ndinga.
"Art, music, sport, businesses are building on Ethereum," said Ndinga in an interview with Capital.com. "Ether has the potential for a $1trn market cap."
Ether currently has a roughly $537bn (£400.21bn) market cap, according to coinmarketcap.com and it set an all-time high of $4,811.70 on 8 November.
Noting Ether is the cryptocurrency used in online marketplaces and its general liquidity for purchases, "people want a certain amount of Ether in their (crypto) wallet for the App Store or to buy digital assets, like NFTs."
Music industry disruption
While a rapidly growing market, Ndinga said NFTs "are potentially a huge market." In the near term, he sees NFTs as a potential disruptive force in one industry in particular.
"NFTs are here to stay," Ndinga added. "And they could potentially disrupt the music industry."
NFT sales reached approximately $10bn in 3Q 2021, according to 21Shares data, up from $1.3bn in 2Q 2021 and Ndinga sees a 25% chance NFT sales could double to $20bn by June 2022.
What is your sentiment on ETH/USD?
Vote to see Traders sentiment!
NFT investor types
"There are two types of NFT investors," Ndinga added. "One is a collector who wants to own the art as a status symbol and others who want to trade (the NFT) for Ether."
"NFTs create a network owned by the community," Ndinga added.
He cited electronic dance music artist Justin Blau's recent NFT sale, which allowed him to realize an up-front payment in exchange for the digital streaming rights revenue split evenly with NFT buyers.
The NFT digital image, in turn, can be used on merchandise, shirts, shoes and caps, for example, creating revenue streams owned by the community. "NFT sales are only going to increase over time," Ndinga said.
Universal Music Group
Universal Music Group unit 10:22PM announced Thursday the creation of a "Supergroup" consisting of four Bored Ape and Mutant Ape NFTs minted by Yacht Club to exist in the Metaverse and create new music. Investors in this Supergroup, named "Kingship," receive the revenue streams generated by virtual musical performances by Kingship as well as any licensed merchandise revenue.
"This is a big statement by UMG," added Ndinga, "UMG wants to be at the forefront of modern popular culture. By owning the Ape NFT you also own royalty rights."
Read more: Ether briefly breaks record, then retreats