Everscale coin price prediction: The blockchain of tomorrow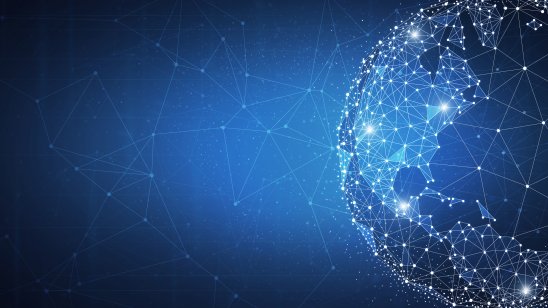 Touted as a fully end-to-end decentralised blockchain, Everscale (formerly known as Free TON) is a self-governed blockchain that is based on the EVER OS platform.
The recent Everscale rebrand incorporates all entities of the previous Free TON ecosystem, including TON OS, its blockchain operating system, decentralised finance (DeFi) infrastructure elements, TON Swap and TON Bridge.
Founded in May 2020 by Alexander Filatov, Everscale is most well known for being a high-performance scalable blockchain with a network throughput of thousands of transactions per second (TPS).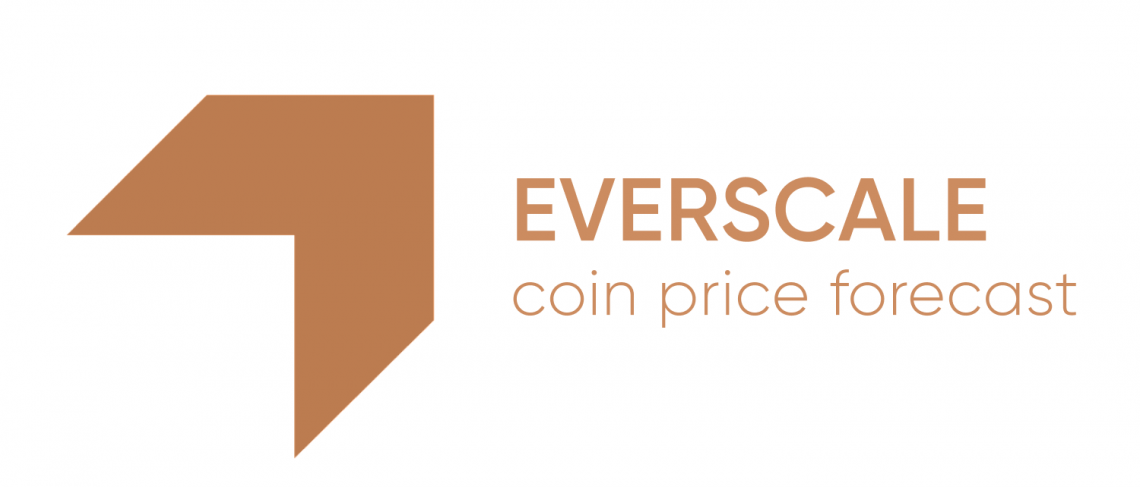 The platform consists of a subset of working blockchains, shard chains and their blocks, which are synchronised with a master chain in order to update ledgers. This allows Everscale to scale vertically and process thousands of transactions a second.
In comparison, the Visa payment system is capable of processing 1,700 TPS. Meanwhile, Everscale boasts a record-breaking network throughput of 55,000 TPS.
What's more, the project equips users with voting rights through a governance model that is centred on a soft majority voting mechanism, according to Everscale's whitepaper.
Everscale ultimately aims to offer decentralised application (dApps) developers with an accessible ecosystem complete with smart contracts and a decentralised autonomous organisation (DAO).
In this pursuit, it offers comprehensive data on blocks, transactions, messages, accounts, tokens and validators all available on a single network. Overall, Everscale allows developers across the world to engage in dynamic sharding.
"Rebranding a fully decentralised network with a global user base was a months-long undertaking," said Joanne Eberhardt, VP of marketing and communications at TON Labs and the core developer of the Everscale network.
"After reviewing performance in 2021, we realised that the Everscale network had scaled significantly due to community growth, which was accelerated by a migration to Rustnet. Everscale offers dynamic scalability, 100% free technology and it could reach millions of TPS in the future for its network," Eberhardt told Capital.com.
What is the Everscale (EVER) coin?
TON Crystal, recently rebranded to EVER, is the native cryptocurrency of the Everscale network. It complies to a TIP-3 token standard. EVER is primarily used to pay network commissions to validators and for accruing rewards during DAO processes.
The TIP-3 token standard adheres the following principles:
The smart contracts of a custom wallet can only deploy the root smart contract from its blockchain address.

User wallets have the same code as the root smart contract but contain different user data.

A mechanism enables people to ascertain a type of smart contract by using its blockchain address.
It's worth noting that Everscale has created a consortium for tokens that extend beyond the TIP-3 standard, which registers characteristics of the token's smart contract and then stores this information on the blockchain.
As well as using a proof-of-stake (PoS) consensus mechanism to generate new blocks in shard chains and master chains, the Everscale platform consists of over four hundred global validators.
These nodes stake EVER tokens by executing transactions in the master chain that enable the generation and validation of new blocks. Validators use a Byzantine Fault Tolerance (BFT) protocol to presuppose the presence of validator votes and reach a consensus on the state of the network. If a consensus is reached, a new block is created and the transaction fees and subsequent generated tokens are distributed to network validators.
EVER price analysis: A technical view
By early 2021, the EVER coin price was moving in a higher top and higher bottom formation, having started the year at $0.2995 on 21 January and soaring to $0.5544 just 30 days later on 20 February. The uptick in momentum continued when the price rallied to $0.6803 on 16 March 2021.
However, this rally was short-lived and the price retreated by mid-2021, bottoming out at lows of $0.3858 on 5 June and $0.3388 on 21 June. EVER rallied again that same month, moving back closer to a $1 level on 30 June at $0.7847.
The coin started trading at $1.454 on 26 October 2020, and had previously achieved a peak of $1.2698 on 14 December 2020.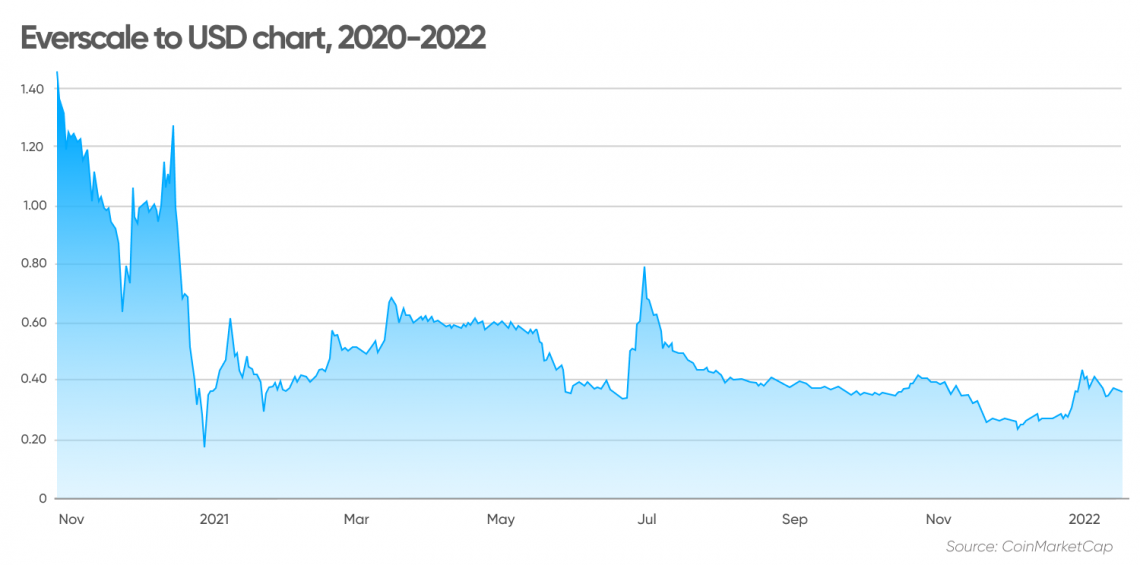 At the end of 2021, the project announced that it had reached 500,000 accounts on its blockchain but the price action throughout November 2021 had moved lower to sideways amid the wider slump in the cryptocurrency markets.
The bullish momentum did see the price rise to $0.4348 on 31 December 2021 from its low of $0.2725 on 23 December 2021, an increase of 59% in eight days.
EVER is currently (17 January) trading at around $0.360759 and ranks 265th in the list of cryptocurrencies by market capitalisation at $265m, according to CoinMarketCap.
Technical analysis provided by CoinCodex shows that short-term sentiment on EVER is bearish, with 8 indicators displaying bullish signals compared to 18 bearish signals at the time of writing.
The daily simple and exponential moving averages are giving sell signals, according to data from TradingView, while the relative strength index (RSI) is at 48, as of 17 January. An RSI reading of 30 or below indicates an oversold or undervalued condition, while a reading above 70 would suggest the asset is becoming overvalued or overbought.
A fully end-to-end decentralised multi-sharded blockchain
Everscale's network architecture is centred on the fundamental properties of scalability and decentralisation. This includes native sharding with infinite scaling opportunities, whereby the addition of new validators serves to increase the blockchain's throughput of smart contract executions. A standout element of the project is its multi-sharded and multi-threaded blockchain that allows for parallel execution of smart contracts.
In addition, the multi-network solution formerly known as the TON Bridge, links the Everscale blockchain to five other high-profile blockchains such Binance Smart Chain, Ethereum, Fantom and Polygon.
This makes it possible for users to transfer their assets from a Layer-1 chain with high transaction fees to a new chain with close to zero transaction fees. Moreover, Everscale offers useful developer tools such as compilers for solidity and a C++ programming language. In other Everscale coin news, the network has enacted 25.2m transactions to date.
A risk for the project lies in the fact that Everscale has links to Pavel Durov, the founder of Telegram, who was accused of violating US registration requirements and subsequently ordered to pay a civil penalty fine in 2020 issued by the US Securities and Exchange Commission (SEC). The source code for the Everscale network was created by Durov.
"With the Free TON name, we felt that the focus was on the Telegram Open Network but the Everscale rebrand represents a focus on scaling capabilities and the network's ability to host a number of dApps, as well as processing tens of thousands of transactions a second," said Vlad Ponomarev, CEO of Broxus, a deFi products provider.
"The Everscale network has changed its name to reflect its emergence as one of the DeFi sector's most prominent ecosystems with a range of decentralised browsers and wallets empowering many developers in the industry," Ponomarev told Capital.com.
Everscale coin price prediction: Buy, sell or hold?
In terms of an Everscale crypto price prediction, algorithm-based forecasting service Wallet Investor gave a positive outlook. Based on historical data, Wallet Investor estimated the price rising to $0.40027 by February 2022, reaching $1.164 in January 2024 and hitting $1.579 by January 2025.
Digital Coin Price supported the bullish Everscale (EVER) price prediction, expecting the token to grow to $0.49707319054 in February 2022, $0.584338 in 2023, $0.71167113999 in January 2025 and $1.31 in January 2028.
While the Everscale price prediction for 2030 is not yet available, Digital Coin Price suggests it could be $1.540553 in 2029.
Note that predictions can be wrong. Forecasts shouldn't be used as a substitute for your own research. Always conduct your own due diligence before investing. And never invest or trade money you cannot afford to lose.
FAQs
Is the Everscale coin a good investment?

Whether EVER is a good investment for you depends on your personal circumstances and risk appetite. Cryptocurrencies are high-risk assets. You should do your own research and evaluate the level of risk you are prepared to accept before investing. Never invest money you cannot afford to lose.
Will Everescale price go up or down?

Digital Coin Price supported the bullish Everscale (EVER) price prediction, expecting the token to grow to $0.49707319054 in February 2022, $0.584338 in 2023, $0.71167113999 in January 2025 and $1.31 in January 2028. Note that predictions can be wrong. Forecasts shouldn't be used as a substitute for your own research. Always conduct your own due diligence before investing. And never invest or trade money you cannot afford to lose.