Dealing Dali on the blockchain, traditional art embraces NFTs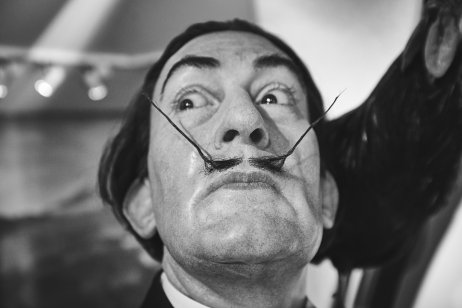 News that the backers of Bored Ape Yacht Club non-fungible tokens (NFTs) are in talks with a US venture capital firm that will value the digital art firm at up to $5bn demonstrates how the sector is moving into the mainstream.
But the reverse is also true with the traditional art market now embracing technology to bring established art into the digital sphere. Vienna-based artèQ is drawing on Austria's rich art heritage and has launched an NFT of Gustav Klimt's iconic painting, The Kiss, in collaboration with the Belvedere museum.
But artèQ's founder Farbod Sadeghian, says that blockchain technology and NFTs are set to change the way that physical art itself is traded. The Kiss NFTs do not confer any ownership rights of the physical painting itself.
Sadeghian, however, says his firm is now working on selling a physical Salvador Dali artwork using digital technology.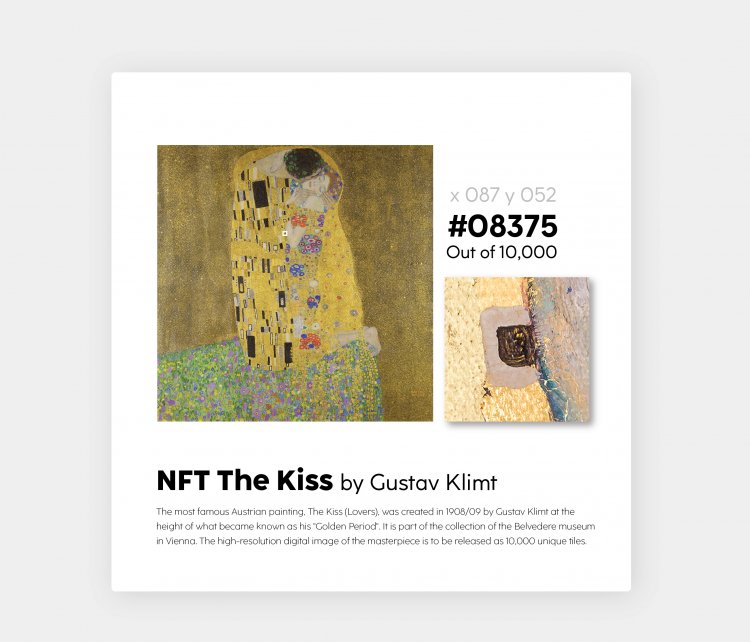 NFT The Kiss by Gustav Klimt – Photo: artèQ
Dealing a Dali
"We are doing a Dali piece in a few weeks and we are structuring the sale by transferring the whole ownership to a custody token registered by the Austrian Government.
And then we are converting it into 1000 pieces. The demand for selling traditional art in this way is extremely high."
Sadeghian says custody tokens are critical to selling traditional art works in the digital market as this defines ownership and is effectively a certificate of authenticity.
"We are using government registered custody tokens and it effectively works like a notary office. All the ownership rights pass to this custody token. If the custody token belongs to you then you can decide to sell, say, 49% of the art work to the market."
The potential to realise part of the value of an artwork, while still retaining ownership is just one aspect of how the use of custody tokens can alter the way art is traded. Currently there are a handful of galleries globally which sell works by major names.
Physical galleries charge high commissions
"Now there are only five or six galleries worldwide where you can sell a Picasso because they are the ones who know where to find these pieces, and these galleries charge commissions as high as 40-50%.
And this is one of the reasons, as a small collector, I'm always getting the wrong prices. I don't know who owns what."
In contrast, market-leading NFT platform OpenSea charges a flat 2.5% commission on transactions, and also has a global presence on the internet.
"So if someone has a Picasso and makes an NFT of that, which is then placed on a digital marketplace it becomes a lot easier to sell the physical original."
Sadeghian says sales of major pieces which are worth tens of millions of dollars would still require physical inspection and likely a meeting between buyers and sellers before a deal is struck, but digitalisation will enable more transparent marketing of major pieces.
Exchange and art
Not only has the burgeoning digital art market brought the concept of owning art to a new generation, Sadeghian says Generation Z (typically defined as people born after the mid 1990s) is also more open to the idea of exchanging goods, another concept which digital technology can facilitate.
He cites the example of two collectors, one with a Picasso and the other a Monet, who would like to swap artworks which are of different values.
"Exchange is becoming more common. That means I see someone has a Picasso and I have a Monet. I can make an offer of say, 200,000 euro in cash and my Monet, which is certified and has a token for it. And the artworks can then be exchanged."
NFT market to evolve
The rapid rise of the NFT digital art market has led to a number commentators saying that it is a "classic bubble", with rising valuations a function of the Greater Fool theory, rather than the intrinsic value of the pieces themselves.
Sadeghian says, however, that NFT art will not disappear but instead it will evolve.
"It's going to stay forever, but the use will be different. It won't be the case that every video that comes out from Billie Eilish sells for millions of dollars but it will definitely convert the traditional art world to what is happening in the digital world."
The artèQ founder says that this enthusiasm for digital art will ultimately bring new buyers into the sector of traditional art, expanding the pool of potential buyers for a Dali, Picasso or Van Gogh.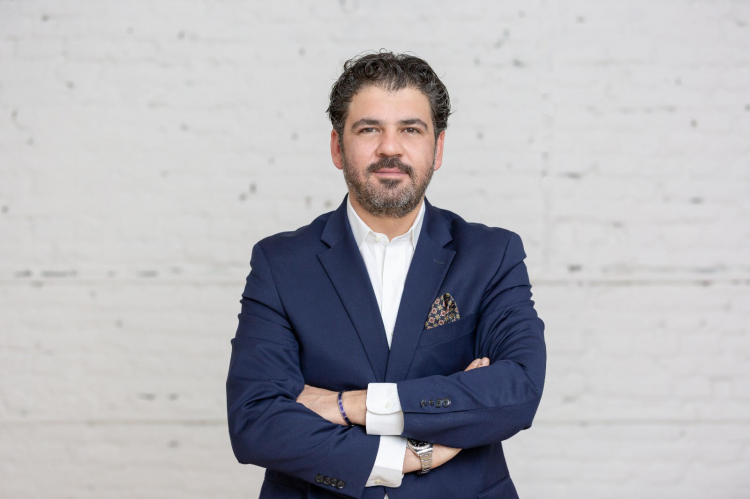 Vienna-based artèQ's founder Farbod Sadeghian – Photo: artèQ
Trading faster
"That is one of the happy aspects of the current NFT trend, it's bringing the young generation into the art world. We cannot ignore the traditional and historically important art, the pieces which our grandparents passed to us.
There will be a positive flow from the interest in CryptoPunk NFTs into the traditional art space. And that's what a lot of galleries and a lot of traditional art dealers don't see. NFTs will enable art to live longer, be traded faster and allow more money to be made."
One way trade can be sped up is through digital documentation. Sadeghian creates an NFT for every new piece in his own art collection which includes the meta information and a digital signed notary certificate which is then uploaded to the blockchain.
Fighting fraud with NFTs
"It means you know exactly that Farbod Sadeghian bought this piece 22nd of January, 2022, for example, and with this document I'm also proving my ownership."
Fraud has been a longstanding issue in the traditional art world, and while blockchain cannot solve the issue of Chinese professors churning out fake Rothkos, the technology can provide protection for newly minted works.
"It's now possible to immediately register your work with a digital fingerprint based on a high resolution photo which makes it 100% certain that there will never be a copy. Once you have put this document on the blockchain the artist is authenticating their piece and securing themselves from fraud."
Follow the author on Twitter: @aroaringboy