Crypto ATM market could hit $3.55bn by 2030 – Bitcoin Depot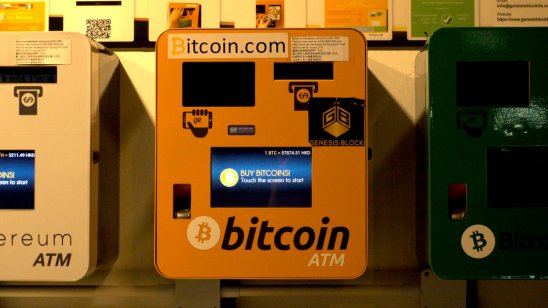 One North American maker of cryptocurrency automated teller machines (ATMs) sees the market reaching almost $4bn in under nine years.
"The crypto ATM industry continues to grow at a rapid pace, with estimates that the market will hit $3.55bn by 2030," Brandon Mintz, president and CEO of Bitcoin Depot, said in a press release.
"We're definitely seeing that usage and continued growth in our business, with tremendous expansion throughout 2021."
Mainstream interest
In 2021, the cryptocurrency market captured mainstream interest and saw skyrocketing demand from consumers and retailers. The number of global ATMs grew by 155% and more than doubled in the US to 27,000, Bitcoin Depot said.
"If anything, 2021 has shown us that bitcoin is not a short-lived trend but something that is here to stay," Mintz said.
Founded in 2016, Bitcoin Depot operates a network of over 6,500 crypto ATMs across the US and Canada, enabling users to buy bitcoin (BTC), litecoin (LTC), and ether (ETH) instantly. The company is headquartered in Atlanta, Georgia.
What is your sentiment on LTC/USD?
Vote to see Traders sentiment!
Work like a regular ATM
Crypto ATMs work like a regular ATM, and depending on the machine, you may have to scan a QR code with the address where you need to deposit your cryptocurrency. They can also be used to buy cryptocurrencies.
The company anticipates bitcoin adoption rates will continue to rise and become even more mainstream as an accepted asset class in 2022.
Earlier this year, Bitcoin Depot signed a partnership with convenience store chain Circle K, and the company expects crypto ATMs to continue to expand into retail environments, such as restaurants and bars, diversifying cryptocurrency's customer base.
Major access points
"Retailers are becoming major access points and advocates of cryptocurrency by hosting Bitcoin Depot ATMs. This is creating a larger network of access points. It may seem radical now but think of a world where you can buy and sell actual goods using cryptocurrency. That's the projection for what's next," Bitcoin Depot's Mintz added.
Bitcoin has traded below the $50,000 level for most of December.
Read more: Bitcoin (BTC) tests k