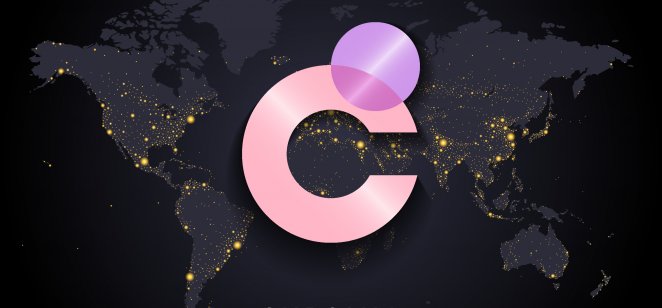 Relational blockchain platform Chromia's native token, CHR showed a big finish for April with a couple of surges that took it up 20% to be $0.44 today (29 April)
Prior to that April had been a little disappointing with the coin drifting down after a bright start. It was, perhaps, the launch of the mainnet version of its its very popular game the Mines of Dalarnia that sparked this latest interest.
Like many cryptos CHR romped away last November to hit an all time high of $1.5 on the back of the growing interest in blockchain-based "play-to-earn" gaming, decentralised applications (DApps) and non-fungible tokens (NFTs).
With a market capitalisation of $246m it is currently ranked 177th in the list of cryptocurrencies.
So, out of a wide and growing range of blockchain networks and cryptocurrencies, why would someone choose Chromia? Chromia says it is different to the rest because it focuses on the user interface and developer experience.
Will that difference lead to enhanced value? What is a realistic target price for the coin in the near future?
Let's learn more about the Chromia platform today and its developments to assess a plausible CHR price prediction.
Chromia (CHR) price analysis: latest performance
At the start of 2021, CHR was trading around $0.022. In early March, the coin gained momentum and climbed to $0.69 by 13 March, a rise of over 2,000% within a span of over three months.
It was at the start of November that CHR got its big break. Over the past 30 days, CHR has surged from a price as low as $0.3021 to as high as $1.50, representing a rise of nearly 4,000% in one month.
On 20 November, CHR hit an all-time high of $1.50. Prices have since dropped by over 58% since then.
As of 29 April, CHR was trading at $0.44and ranked 177th among cryptocurrencies in terms of market capitalisation, according to CoinMarketCap.
When comparing the year-to-date charts of Chromia with bellwether cryptocurrency bitcoin (BTC), there is a clear correlation with price movements between the two cryptocurrencies.
It is quite evident that smaller, lesser-known coins can benefit from the improving risk-on sentiment for leading coins like bitcoin (BTC) and ethereum (ETH) – for example, CHR's hit an all-time high around the same period BTC and ETH scaled new record highs. In the same vein as bitcoin has dropped from all time highs so has CHR.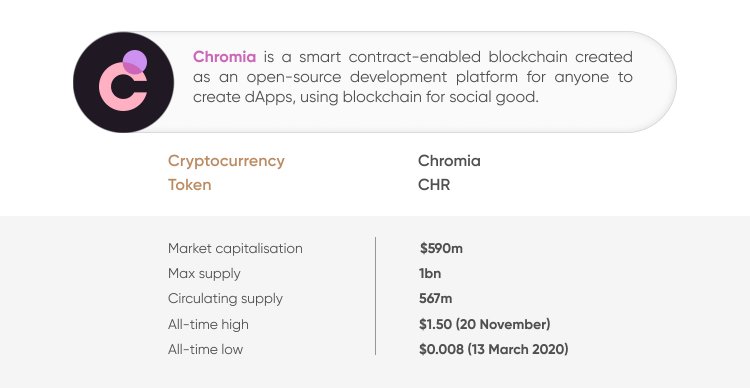 Chromia (CHR) coin price prediction – Source: CoinMarketCap (as of 26 November)
What is chromia crypto? Innovation behind the project
Chromia is a blockchain platform for the development and deployment of DApps. The platform allows the development of multiple blockchains for each DApp, with each blockchain being run by a subset of nodes that serve to increase throughput.
Chromia employs a relational database approach that is both scalable and cost-effective. Scalability is critical for DApps to expand at the same rate as their user base, improving user experience and maintenance.
DApps benefit from consistency and minimal latency owing to Chromia's relational database approach, according to its white paper. Chromia also created Rell, a programming language for DApps (relational language).
Furthermore, because relational-language database models are frequently utilised in app development, this indicates that Chromia's relational model is well-known.
Some of the advantages of DApps include the lack of control by a single organisation, the inability of the applications to be shut down, transparency and privacy. These advantages are sometimes hard to discover in centralised apps where service can be refused and where user data can be monetised.
Green Assets Wallet (GAW) was the first "green finance" DApp developed on the Chromia blockchain. As Chromia's flagship DApp, GAW positions itself as a reliable blockchain-based platform for issuers and investors that "accelerates impactful asset allocation" in the sustainable space, also enabling easy validation and impact reporting of green bonds.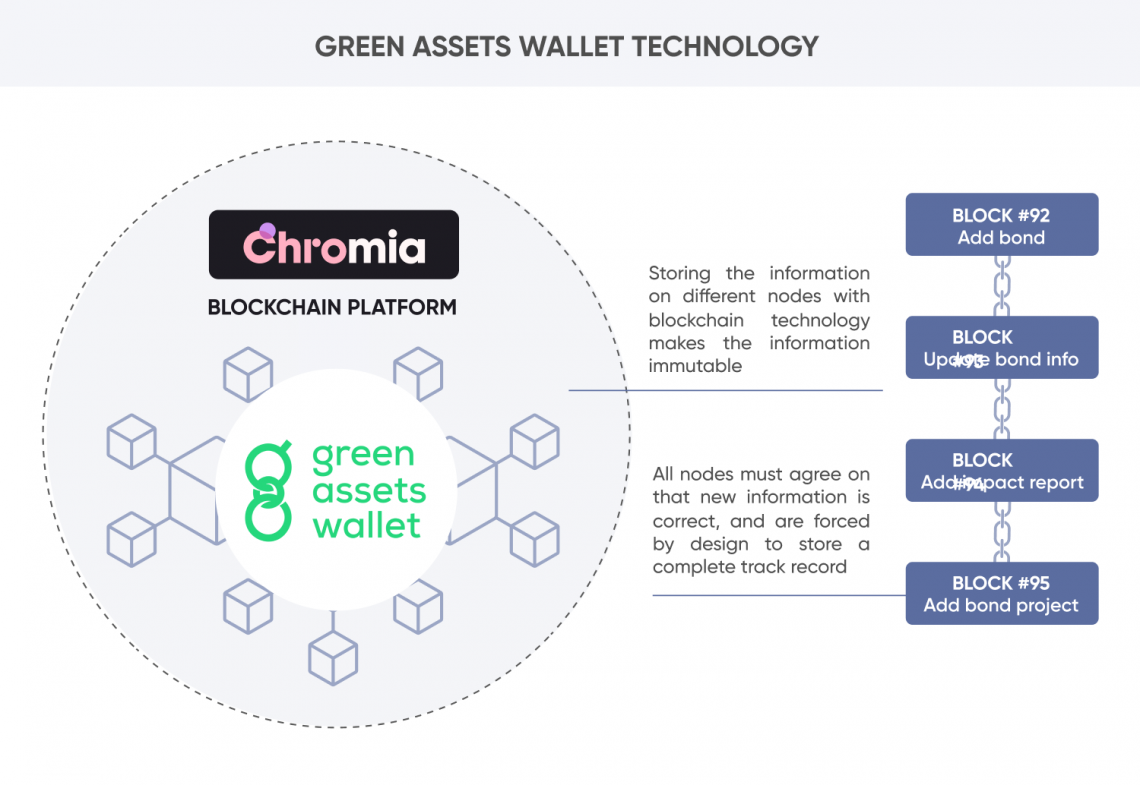 What makes Chromia unique?
According to its white paper, Chromia is a blockchain platform for decentralised applications (DApps), conceived in response to the shortcomings of existing platforms and designed to enable a new generation of DApps to scale beyond what is currently possible.
Chromia says its aim is to address various limitations present among rival blockchain networks, such as bad user experience, high fees, frustrating developer experience and poor security.
A major differentiator for Chromia is its replacement of miners with "providers".
As Chromia explained in its white paper: "Providers own nodes that produce four blocks. It has been suggested that the four largest mining pools of both bitcoin (BTC) and ethereum (ETH) could exert significant control over those networks if they colluded.
"We aim to ensure that the minimum number of node providers whose collusion would be required to exert such control on Chromia exceeds this number significantly.
"It can therefore be said that the Chromia model does not tend towards centralisation any more than the oldest and most trusted public blockchains."
Chromia described itself as a "general-purpose" platform that is suitable for almost all DApps. It added that multiplayer online games are the best way to showcase the capabilities of Chromia.
Chromia differs from other platforms in that it enables massively multiplayer online games (MMOGs). It has built a platform that allows for hosting the entire "game world".
"Nonetheless, at -3 billion users, the gaming industry already has a massive, tech-savvy and highly engaged community. Successfully integrating blockchain technology into one or a handful of today's top games could represent a massive increase in adoption. And based on the explosion of funding in the industry this year, all signs point to deployments of new blockchain-based games picking up substantially over the coming years," said crypto research firm The Block in a report.
CHR token economics
According to its white paper, Chromia said 1 billion CHR tokens will be created at launch and no further tokens will be created in the future.
In addition, it stated that 70% of the tokens would be owned by Sweden-based creator ChromaWay; these would then be sold, awarded to team members, invested or used in any other way.
Meanwhile, 3% of the tokens had been put into an automatic conversion contract on the Ethereum blockchain that would enable CHR–ETH conversion, with 2% put into the system node's compensation pool and 25% allocated for promotional use.
"Within the ChromaWay allocation, up to 25% (of all tokens) will be sold initially to select partners. The rest will be locked and released slowly over time," Chromia added, further explaining that promotional tokens would be unlocked at a rate of 0.5% per month.
Chromia crypto news and price drivers
The CHR token had been on a broadly upward trajectory for most of 2021 but December was diasppoitment and 2022 has seen the decline continue.
Below are news items shared by Chromia's developing team that may have served to drive the Chromia price:
13 January ChromaWay, the company behind the Chromia relational blockchain, secured $10m in funding with True Global Ventures 4 Plus taking the lead with $5m
31 December In a blog the organisation said one of its main areas of development will be the Interchain Messaging Facility which it says "allows for information and assets to travel between the various chains that make up the network in a seamless fashion". Its first iteration is almost complete and will undergo testing in January.

2 December ChromaWay, which produces the relational blockchain powering Chromia, has launched its Incubation Program to encourage developers to create "next generation blockchain innovations".

18 November: Chromia partners with gaming projects Mines of Dalarnia and My Neighbor Alice to establish a metaverse grant programme. Under the programme, $80m was made available to developers to create add-ons and stand-alone games that interact with the two above-mentioned games and the Chromia ecosystem.

26 October: Play-to-earn game Revolve Games commits to utilise Chromia's network to construct and deliver products.

30 June: Chromia partners with StadioPlus on a platform for officially licensed sport NFTs.

24 April: Chromia joins the Binance Smart Chain (BSC) ecosystem integration.

18 January: Chromia partners with Bloqhouse Technologies to offer solutions for the real estate securitisation market.
Chromia coin price prediction for the years 2022, 2023, 2025 and 2030
Commenting on Chromia's future price projections, Capital.com analyst Mikhail Karkhalev said: "In terms of benefits of the project for the community, Chromia can boast of its ability to create infinitely scalable DApps, help scale existing DApps and work in any familiar programming language for developers."
Karkhalev also highlighted that Chromia might have little chances to be implemented in the existing projects and blockchains: "Integration with already working projects is extremely time-consuming."
He added: "The fact Chromia can be integrated into existing projects does not mean other projects can be and are ready for integration. Focusing on closing loopholes in the system rather than creating a product without them may ultimately render a project irrelevant in the future, especially in a fast-moving market.
"Today, project scalability and blockchain integration is no longer a big issue; solutions do exist."
Algorithm-based forecasting services express mostly bullish long-term chromia price predictions, as of 17 March:
In its CHR coin price prediction GovCapital expected its price to rise to $1.31 in a year's time moving up to $7.7 in five years.

WalletInvestor saw CHR as an "awesome long-term (one-year) investment", and expects its price to hit $0.84 this time next year. According to its five-year chromia coin price prediction, CHR could hit $2.54 in April 2027.

TradingBeasts shared a more conservative long-term chromia forecast, which expected the CHR price to rise to an average of $0.52 by the end of 2022 then falling to $0.44 by the end of 2023. For end of 2024 its CHR prediction was a slight increase to $0.52 .

DigitalCoin's chromia prediction was that its price could peak at $0.55 during 2022, rise to $0.81 during 2025 and $1.95 by the end of 2030.
When looking for chromia crypto price predictions, it's important to bear in mind that analysts' forecasts can be wrong. Analysts' projections are based on making a fundamental and technical study of a crypto's performance, however past performance is not an accurate guarantee of future results.
It's important to do your own research, and always remember that your decision to trade depends on your attitude to risk, your expertise in the market, the spread of your investment portfolio and how comfortable you feel about losing money. You should never invest money that you cannot afford to lose.
FAQs
Blockchain platform Chromia's token CHR surged by over 7,000% in 2021 on the back of soaring popularity of decentralised applications (DApps), non-fungible tokens (NFTs), and blockchain based "play-to-earn" gaming. It then lost 64% of that value in the next three weeks.
Still, past performance never guarantees future results. You should conduct your own research before making any trading decision.
DigitalCoin did not see CHR prices hitting $1 any time soon while WalletInvestor expected CHR prices could get close to $3 by April 2027.