Candle manufacturers plan to hit Nasdaq with SPAC merger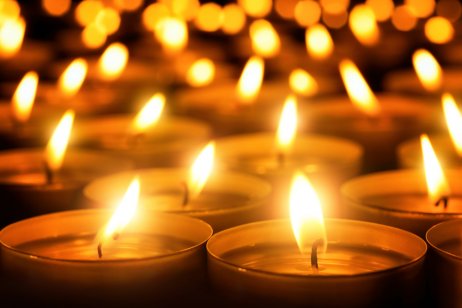 Two companies that specialise in manufacturing candles have entered into a business combination agreement with a publicly traded special purpose acquisition company. The SPAC – Global Consumer Acquisition (GASQ) – intends to merge with GP Global and Luminex Home Décor and Fragrance.
The two companies will become wholly owned subsidiaries of GACQ, which plans to change its name to Ascense Brands and trade on Nasdaq under the ticker SCNT.
In a joint press release, the companies estimated the enterprise value of the combined entity will be $507.1m (£374m). The SPAC merger deal would provide $117.5m in net proceeds. The newly formed company intends to earmark the cash for funding growth. The combined entity has a forecast 2022 revenue of approximately $553m.
Worldwide distribution for the combined company's products is expected include more than 40 retailers comprised of 50,000 locations, including major chains such as Walmart, TJ Maxx, Kroger, Dollar General and Rite Aid.
Aiming for 35% market share
GACQ co-chair and CEO Rohan Ajila commented on the merger in the press release.
"Our aim is to grow Ascense Brands' air care platform into a billion-dollar business within the next three years, focussing on growing our brands and private label segments as well as leveraging value-added acquisitions across the globe including Asia and India," Ajila said.
"We believe that Ascense Brands will become a market leader in the US air care private label space with approximately 35% market share and strong growth potential."
GP Global owns a controlling interest in two private-label manufacturers – North Carolina-based MVP Group International and Primacy Industries of India.
Incorporated in 1998, MVP Group makes candles and decorative gifts for large retailers. Primacy Industries, founded in 2005, operates manufacturing plants in the Indian port cities of Mangalore and Gujarat. In addition to manufacturing candles, Primacy is contracted by retailers including Walmart, Dollar General, and Bed Bath and Beyond to make more than 600 personal care products such as shampoo and conditioner, deodorant, body spray, perfume, face wash, sunscreen and tanning spray.
The other company involved in the merger was created from the merger of Candle-lite and PartyLite in 2016, with the combined entity becoming Luminex Home Décor and Fragrance. The manufacturing operations were also combined. In 2017, Luminex invested $12m to expand Candle-lite's one million square foot plant in Leesburg, Ohio.
Storied history
Candle-lite has a long and storied history in the United States. It was founded in 1840 by the English immigrant Thomas J Emery. He started his business, originally named Emery Lard Oil and Candle Company, in Cincinnati, Ohio.
Emery went door-to-door peddling candles and various other household items that he made in his small workshop. He would hand-dip slender candles, known as tapers, using excess tallow from the production of pork. Back then, Cincinnati was known as 'Porkopolis' because so many pigs were slaughtered there each year. In 1857, Emery accidentally fell through a hatchway at his factory and died, and his son, Thomas J Emery Jr, took over the company.
As people grew less dependent on candles as a light source, the Emery family decided to sell the candle division of the business in 1952. It was renamed Candle-lite and manufacturing was relocated to Leesburg, Ohio, where the company began experimenting with adding scents to candles, a trend that would rise in popularity among consumers in the 1980s.
Cape Cod schoolteacher started candle company
As for PartyLite, its beginnings date to back to the early 1900s when Cape Cod schoolteacher Mabel Baker started making bayberry candles for family and friends in her kitchen. By 1909, her business was thriving. In 1965, Baker died at the age of 94, but her legacy continued under the brand name Colonial Candle.
In 1973, the companion company called PartyLite was formed to empower women who aspired to earn their own money. Today, PartyLite's line of candles and home décor products are sold directly to consumers in 19 countries, both online and by 45,000 independent consultants who move the goods at direct-selling parties.
One of the companies involved in the SPAC merger – GP Global's MVP Group – currently counts Colonial Candle among its customers.
The SPAC merger deal, which is expected to close in early 2022, has been unanimously approved by the boards of directors of GACQ, GP Global, and Luminex.
Read more: EV charging stations have miles to go in US