Green cryptocurrencies: Aiming to reduce carbon footprint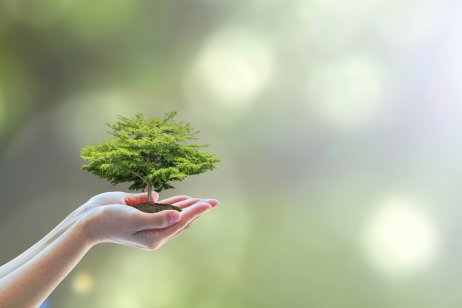 Cryptocurrencies require high-powered computers to verify transactions, as well as vast amounts of electricity to power algorithms. For example, Bitcoin (BTC) production generates an estimated 22-22.9 million metric tonnes of carbon dioxide emissions a year.
The Cambridge Bitcoin Electricity Consumption Index (CBECI) shows that BTC consumes around 131.5 terawatt-hours (TWh) a year. That's more electricity annually than the whole of Norway (124.3 TWh).
China, which is heavily reliant on coal power, accounts for over 75% of global Bitcoin mining. It's expected to generate 130.50 million metric tons of carbon emissions by 2024.
There are some hydro-rich green power areas in China where Bitcoin mining activities could relocate to. For instance, in southwestern Chinese of Yunnan and Sichuan, hydropower currently accounts for 80% of generated electricity.
Green cryptocurrencies to watch
Environmentalists today are calling for greener solutions. The world's biggest cryptocurrencies by market capitalisation, bitcoin and ethereum, still use the energy-consuming proof-of-work (PoW) mechanism.
Opting for proof-of-stake (PoS) blockchain models could be a greener option. It lowers the energy consumption required to mine crypto.
According to Adam Carver, CEO of BitGreen, coins that employ alternative mechanisms to PoW tend to be more sustainable.
"Coins that employ alternative consensus mechanisms to proof-of-work (PoW) often have the capacity to maintain greater network throughput." Carver told Capital.com.
"They are faster and more scalable, less congested and more affordable. The wider cryptocurrency industry benefits from this ability to support new and novel application layers that propagate blockchain to new use cases."
Yet what are other ways to make cryptocurrencies more sustainable? Let's take a look at some of the most environmentally friendly cryptocurrencies in 2022 based on energy consumption.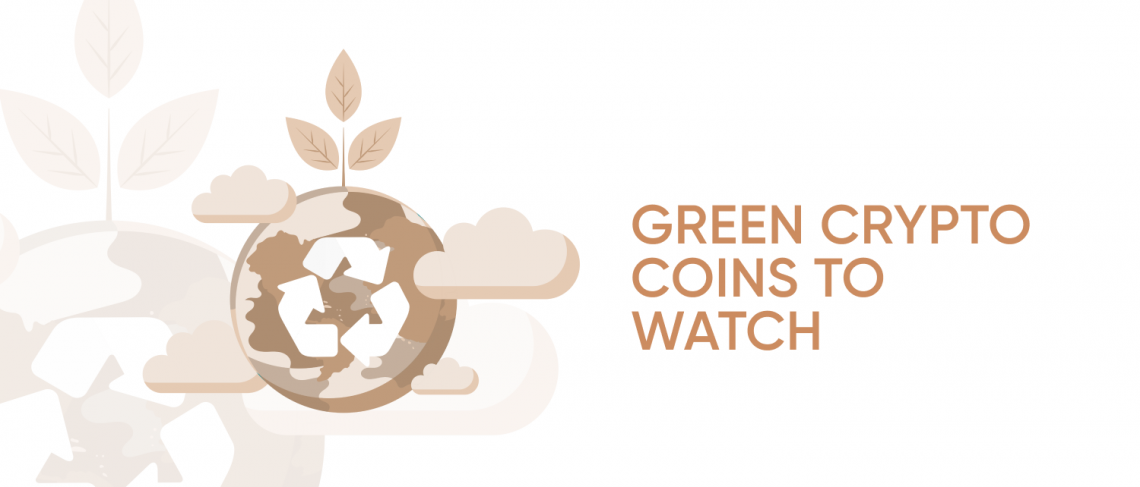 Fantom Foundation (FTM)
The Fantom Foundation (FTM), a blockchain platform for decentralised finance (DeFi), crypto decentralised applications (dApps) and enterprise applications, is considered to be one of the most energy-efficient cryptocurrencies to invest in.
Fantom Foundation implements a PoS consensus based on a novel asynchronous byzantine fault tolerance (aBFT) algorithm. This facilitates fast transactions with a low carbon footprint. Each transaction on the Fantom blockchain consumes between 0.000024-0.000028 kWh of energy, making it a green cryptocurrency.
The entire Fantom network consumes 8,200 kWh of energy per year. That's less than the average total yearly electricity consumption of a single US home, which is around 10,700 kWh. Compared to FTM, Ethereum consumes roughly 6.6 million times more energy for a transaction.
Michael Kong, CEO of the Fantom Foundation, believes that technologies like blockchain play a pivotal role in environmental sustainability.
"Here at the Fantom Foundation, we've made it our mission to build a fast and secure blockchain that supports the global ecosystem we all share," Kong told Capital.com.
"Today, the Fantom network is the most eco-friendly blockchain in the world, consuming less power yearly than a single average US household.
"Today, the Fantom network is the most eco-friendly blockchain in the world, consuming less power yearly than a single average US household. Even as network usage grows, Fantom's overall energy consumption will remain orders of magnitude lower than other blockchains."
IOTA (MIOTA)
IOTA (MIOTA) is a blockchain-based project that enables the secure exchange of both value and data without any fees. As well as claiming to be the first distributed ledger built for the Internet of Things (IoT), IOTA aims to bring microtransactions and data storage to a network of connected devices.
To achieve this, it uses Tangle, a distributed ledger technology (DLT) based on a quantum-proof directed acyclic graph (DAG) structuring tool. IOTA has no transaction fees.
MIOTA consumes 0.00011 kWh in order to power each transaction on the network.
RippleNet (XRP)
Ripple (XRP) is an eco-friendly cryptocurrency to watch. Its open source decentralised blockchain can settle transactions in three to five seconds and consumes only 0.0079 kWh in order to power each transaction on the network.
The RippleNet payment platform is a real-time gross settlement (RTGS) system that offers connections to hundreds of financial institutions around the world via a single application programming interface (API).
It can help to reduce the need to pre-fund accounts with on-demand liquidity (ODL). RippleNet customers are able to use XRP for sourcing liquidity in cross-border transactions.
As well as enabling instant monetary transactions globally, the RippleNet platform also offers payout capabilities in 40 different currencies.
Chia (XCH)
Next in the eco-friendly cryptocurrency list is Chia (XCH), a blockchain that consumes just 0.023 kWh to power each transaction, compared to Ethereum's (ETH) 62.56 kWh.
The farming process used by Chia employs hard drives instead of computer processes, a concept known as proof-of-space and time (PoST), whereby the blockchain installs software that stores a collection of cryptographic numbers on a disk.
Chia coins can then be farmed on the hard drives of a laptop or computer. Any unused space will be utilised for plots. This means that Chia's blockchain does not require large amounts of computer electricity.
Chia uses 0.16% of the annual energy consumption of Bitcoin and 0.36% of Ethereum. Chia is also part of the Circular Drive Initiative that aims to reduce e-waste through the secure reuse of storage hardware
Cardano (ADA)
Cardano (ADA), launched in 2017 by Charles Hoskinson, is one of the most well-known green crypto coins. Research from TRG Datacenters shows that ADA consumes 0.5479 kilowatts per hour (kWh) to power a transaction on the network, compared to Bitcoin's 707 kWh.
This makes Cardano around 1,290 times more energy efficient than Bitcoin. Its PoS-powered blockchain runs on an Ouroboros protocol that reduces energy expenditure by requiring all users to purchase tokens in order to validate transactions.
The Cardano Foundation, a non-profit organisation and custodian of the Cardano blockchain, announced a new Global Impact Challenge last year which focuses on the planting of trees in partnership with Veritree, the global land restoration and tree planting verification company.
Veritree has invited the global Cardano community to make donations using ADA. For every ADA token donated, one tree will be planted.
Making waves in the green energy crypto movement, Cardano has planted over 165,000 trees, in conjunction with Veritree, through 129,018 ADA donations.
Frederik Gregaard, CEO of the Cardano Foundation, believes that the blockchain has the potential to usher humanity towards a net-zero carbon emissions world.
"Blockchain can enable carbon accounting and other sustainability programmes by allowing companies to collect and track reliable data," Gregaard told Capital.com.
"For example, we recently partnered with Veritree who will leverage blockchain technology in conjunction with on-the-ground data capture to verify restoration projects. At a critical time for climate action, this application of Cardano's programmable transparency brings irrefutable on-chain proof to ecosystem restoration efforts."
FAQs
Which cryptocurrency is green?

Greener cryptocurrencies include Fantom Foundation (FTM), IOTA (MIOTA), RippleNet (XRP), Chia (XCH) and Cardano (ADA).
Which cryptocurrency is most energy-efficient?