Australia's MRHB DeFi aims to disrupt a $3trn market
Subscribe to Weekly Highlights
The major market events for the week ahead right in your inbox.
Subscribe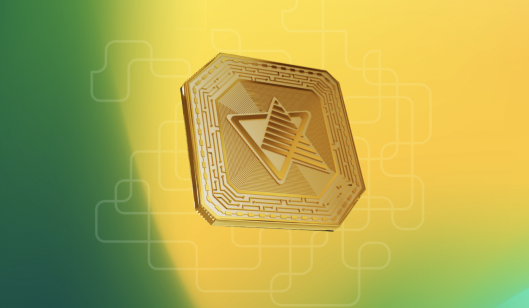 Content
From keeping away from the financial uses of blockchain to building an ecosystem of crypto-financial products that aims to disrupt the $3trn Islamic finance economy, it has been a rollercoaster ride for MRHB DeFi's founder and CEO Naquib Mohammed.
Born in the Indian state of Odisha, Mohammed had worked for more than 10 years as a technologist in India and the Middle East before 2017, when he decided to start learning about blockchain technology.
What set him apart was that instead of learning about cryptocurrency trading and trying to make money there, Mohammed dedicated himself to learning the nitty gritties of blockchain technology.
An Islamic DeFi ecosystem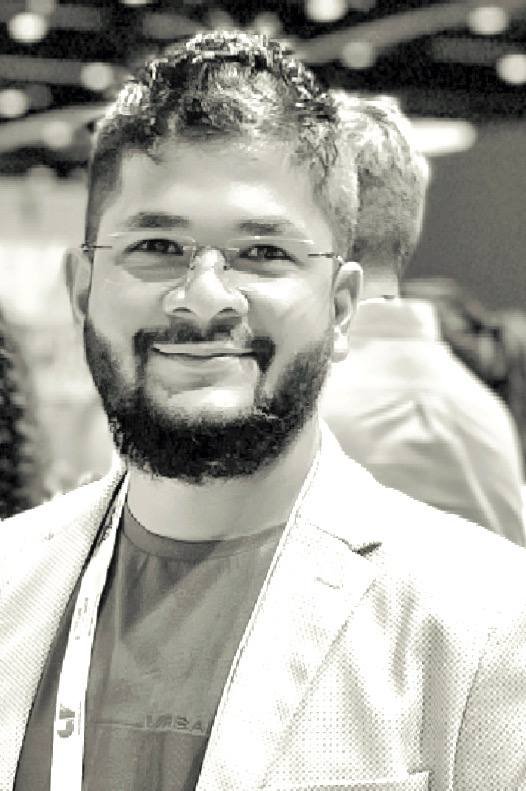 MRHB DeFi's co-founder and CEO Naquib Mohammed – Photo: MRHB
"I knew that side [trading of cryptocurrencies] is quite lucrative and felt that I might lose my focus in understanding and learning the technology. I also had a doubt if the financial use cases are in compliance with the rules of Islamic finance," Mohammed tells Capital.com.
Such was his pace of learning and expertise that in 2020, he moved to Australia by invitation of the Australian government as a "Distinguished Global Fintech Talent".
Today, Mohammed is building an ecosystem of crypto-financial solutions by bringing together multiple products, all of which are in compliance with the rules of Islamic finance.
Tackling different interpretations
In a world of multiple scholars and their varied understanding of blockchain and cryptocurrencies, building a suite of Islamic decentralized finance (DeFi) products is easier said than done.
While the Middle East is embracing cryptocurrencies and blockchain technologies wholeheartedly, scholars in Indonesia are a little more sceptical.
Mohammed admits that it was not easy for MRHB DeFi to find scholars who have the right understanding of the industry.
Top-down approach for shariah compliance
"Even we being technologists, being an insider of the industry, it's difficult for us to sometimes catch up to the pace of this fast-evolving system. For scholars, whose primary job is not to continuously have a radar on this movement, it is easier for them to be not aware of how this industry is moving or the intricacies involved about each and every protocol," says Mohammed.
But after six months, MRHB DeFi brought on board three scholars on a permanent basis as part of its shariah governance board. Where MRHB DeFi sets itself apart from the competition in the DeFi space as well as traditional Islamic finance, is that it takes a "top-down approach" when developing products.
In other words, the shariah governance board first looks into a business idea that MRHB DeFi has and define the framework before the product is actually developed. Traditionally, the product is developed first before going to the scholars for their approval.
Consensus of scholars
The three-member board of MRHB DeFi comprises eminent scholars. "Dr Farrukh Habib, heads our shariah governance board. He takes the first stance and if there is something he doesn't understand or agree with, he consults with Mufti Bilal Omarjee, an eminent theologian and an Islamic finance expert. If there is a difference of opinion between them, then they consult Dr Muhammed Abdullah, who is also the head of shariah board in Zurich's Habib Bank," says Mohammed.
To overcome the problem of varied rulings and fatwas of different scholars across the world, MRHB's team attempts at taking the safest route.
"Most of the guidelines our team takes is the strictest one, even if there are different rulings against different assets. As a ground rule, what we have tried to do is take the most safest rule as the general guideline," Mohammed explains.
Five products in phase one
Regarding the products, MRHB DeFi's roadmap is in three phases covering upto the first quarter of 2024.
"In phase one, we have five products – the Souq NFT marketplace, the second is our token itself, the third is the Sahal Wallet, the fourth is Liquidity Harvester and finally the DeXregator," says Mohammed.
The MRHB token, which was launched just two weeks ago, has been performing well according to Mohammed. "We are 3x more than the launch price and it has been maintaining a stable flow. We did not see a dump, we did not see price fluctuations and have been building a stable price over the last 15 days," he says.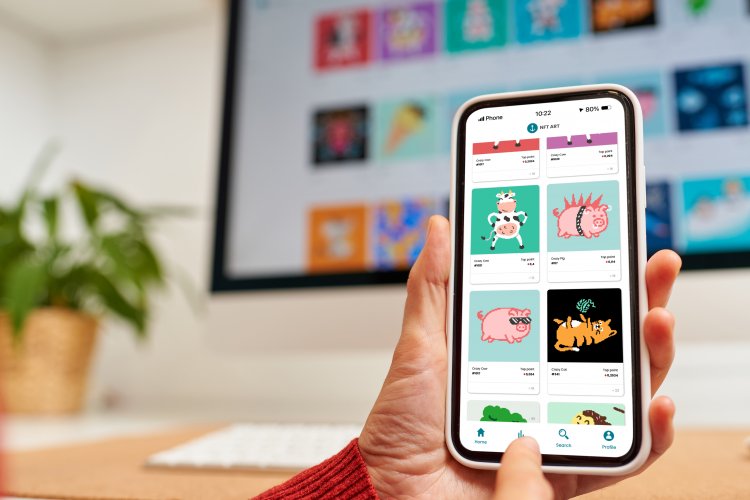 Close up of an NFT marketplace on a mobile phone – Photo: Shutterstock
NFT marketplace for shariah-compliant assets
The Souk NFT is a marketplace where various assets can be listed, provided they comply with Islamic laws. MRHB DeFi's team currently manually screens such assets. According to Mohammed, the company is already in talks with "very powerful families across the globe to list their family heirlooms and artefacts as non-fungible tokens (NFTs).
"We are also considering developing a play-to-earn game where you can actually own such artefacts through NFTs," says Mohammed.
The Sahal Wallet screens out non-shariah compliant cryptocurrencies for users. It is ready and will be launched soon.
Shariah-compliant investment product
Interestingly, according to the MRHD DeFi CEO, 98%-99% of cryptocurrencies are shariah compliant. "Coins are the native cryptocurrency of a blockchain. Blockchains are shariah compliant, which makes the coin shariah-compliant, unless and until it [the blockchain] is exclusively made for an industry that does not comply to the rules of Islamic finance – for example, a blockchain for the alcohol industry," says Mohammed.
With the Liquidity Harvester, MRHB DeFi will offer Muslims a way to make their savings grow in a shariah-compliant manner. The product will be launched in the first quarter of 2022 and Naquib says it is the "most awaited" one in phase one.
"Liquidity Harvester is a traditional investment product where you would be able to earn rewards or returns on your deposited liquidity of between 5-15%. It has a reward mechanism across thousands of different pools of tokens and blockchains," Mohammed explains.
Phase two, three of MRHB DeFi
The final product in phase one is DeXregator, which essentially offers users the chance to buy a shariah-compliant cryptocurrency at the cheapest price by aggregating data from different exchanges.
In phase two, the company will have four more products – an interest-free crypto financing product, a decentralized autonomous governance (DAO) protocol, a decentralized philanthropy protocol and an entrepreneur launchpad.
Ultimately, in phase three, MRHB DeFi plans to move to a "sidechain". In the world of blockchain, sidechains are separate blockchains, but pegged to an existing parent blockchain. The sidechains will operate with their own set of rules, functionalities and purposes, independent of the parent blockchain.
Aims to be a network
The company is in talks with Polygon and Cosmos blockchains to develop its sidechain.
"Our ambition is to be a complete network, where individual developers projects and teams will be building on top of us on the underlying layers that we have set up," says Mohammed.
According to him, MRHB DeFi's focus is not its token and its price but rather building quality products. "People ask me when will you reach $1. I don't know. I will never know. When we build good products, the dependency on the token is directly proportional and that is how its value will increase," he adds.
Related reading