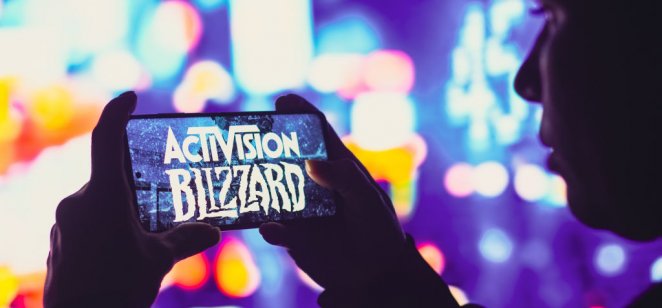 Content
Microsoft (MSFT) acquisition of gaming group, Activision Blizzard (ATVI) is facing a series of challenges right now. Global regulators are investigating the legality of the deal and are keen to know if it will damage competition in the market.
The UK's Competition and Markets Authority (CMA) has started its Phase 1 investigation into Microsoft (MSFT) and on 1 September released a statement.
Sorcha O'Carroll, Senior Director of Mergers at the CMA, said that if the CMA's current concerns are not addressed within five days (8 September), the CMA said it will explore this deal in an "in-depth phase 2 investigation" to reach a decision that works in the interests of UK gamers and businesses.
"The CMA has also received evidence about the potential impact of combining Activision Blizzard with Microsoft's broader ecosystem. Microsoft already has a leading gaming console (Xbox), a leading cloud platform (Azure), and the leading PC operating system (Windows OS), all of which could be important to its success in cloud gaming," the CMA said in a statement.
"The CMA is concerned that Microsoft could leverage Activision Blizzard's games together with Microsoft's strength across console, cloud, and PC operating systems to damage competition in the nascent market for cloud gaming services."
What is your sentiment on ATVI?
Vote to see Traders sentiment!
Activision Blizzard (ATVI) share price chart
ATVI earnings and share price
CEO of Microsoft (MSFT) gaming, Phil Spencer commented during an interview with Bloomberg news as to why he believes MSFT wants to acquire Gaming company Activision Blizzard (ATVI).
In the interview Spencer said: "I guess, regretfully as Microsoft (MSFT), it's not a place where we have a native platform. As gaming, coming from console and PC, we don't have a lot of creative capability that has built hit mobile games."
"But we really started the discussions, internally at least, on Activision Blizzard (ATVI) around the capability they had on mobile, and then PC with Blizzard. Those are the two things that were really driving our interest."
Gaming company Activision Blizzard (ATVI), which announced its second-quarter results on Monday 1 August, reported a decline in revenue of $1.644bn despite its planned $68.7bn (£56bn) takeover by US tech giant Microsoft (MSFT).
ATVI shares remain below MSFT's proposed $95-a-share offer, as investors price in the risk that the takeover may never happen.
The second-quarter results were down from $2.3bn for the same period last year. However, the result came in above analysts' estimates of $1.58bn.
Microsoft (MSFT) has been plagued with regulator requests from around the globe and has also started to fight back aganist companies claiming its acquisition is in breach of competition rules. MSFT claimed on 9 August that Sony (SNE) pays for "blocking rights" to stop developers from adding their content to Xbox Game Pass. This claim was part of documents filed with Brazil's national competition regulator.
ATVI, which makes games such as Candy Crush and Call of Duty, reported operating margins of 21% in the quarter and cash and short-term investments came to $10.8bn.
| | |
| --- | --- |
| Long position overnight fee | -0.0064% |
| Short position overnight fee | -0.0059% |
| Overnight fee time | 21:00 (UTC) |
| Spread | 0.31 |
| | |
| --- | --- |
| Long position overnight fee | -0.0064% |
| Short position overnight fee | -0.0059% |
| Overnight fee time | 21:00 (UTC) |
| Spread | 0.05 |
| | |
| --- | --- |
| Long position overnight fee | -0.0308% |
| Short position overnight fee | -0.0137% |
| Overnight fee time | 21:00 (UTC) |
| Spread | 0.22 |
| | |
| --- | --- |
| Long position overnight fee | -0.0308% |
| Short position overnight fee | -0.0137% |
| Overnight fee time | 21:00 (UTC) |
| Spread | 0.33 |
"Even in a challenging economic environment, with so many companies announcing hiring freezes and layoffs, our development headcount grew 25% year-over-year as of the end of the second quarter," said Bobby Kotick, CEO of Activision Blizzard.
Activision Blizzard (ATVI) also announced a slide in engagement. The group's statement said: "Activision's second quarter segment revenue and operating income declined year-over-year, reflecting lower engagement for the Call of Duty franchise, but grew versus the first quarter."
In addition, ATVI wrote in its Securities and Exchange Commission filing: "Microsoft plans to acquire Activision Blizzard for $95.00 per share in an all-cash transaction. The transaction is subject to customary closing conditions and completion of regulatory review. The transaction, which is expected to close in Microsoft's fiscal year ending June 30, 2023, has been approved by the boards of directors of both Activision Blizzard and Microsoft and by Activision Blizzard's stockholders."
Activision Blizzard (ATVI) stock is trading at around $80 per share, below the $95 bid by MSFT. This is an indication that investors are weighing in a possibility that the deal is blocked by global regulators.
Regulators
As well as the UK and Brazillian regulators, US regulators are also on the case, with the US Federal Trade Commission (FTC) looking into an antitrust review of the deal to determine if the takeover would give Microsoft's Xbox gaming console an unfair competitive advantage.
The European Commission (EC) has also launched an antitrust investigation in to whether Microsoft (MSFT) would shut out its competitors from Activision Blizzard's popular gaming library.
In addition, Microsoft (MSFT) has told regulators in New Zealand, that Activision Blizzard doesnt produce any "must have" games. The softer and dimissive language is said to be designed to reduce regulator concerns over MSFT takeover of ATVI.
Replying to New Zealand's commissioners in June, MSFT said: "Specifically, with respect to Activision Blizzard video games, there is nothing unique about the video games developed and published by Activision Blizzard that is a 'must have' for rival PC and console video game distributors that could give rise to a foreclosure concern."
Microsoft (MSFT) share price chart
However, as of now the deal is still going ahead and once complete ATVI will be delisted from the Nasdaq (US100). It means that those who have shares in Activision Blizzard will no longer own stock in the surviving business, as it will be owned by Microsoft. Shareholders are, however, given the option to convert shares and will be entitled to receive $95 in cash for every Activision Blizzard share they hold.
With three billion people actively playing games today, MSFT's decision to purchase ATVI has been fuelled by a new generation's love for interactive gaming, which MSFT said is now the "largest and fastest growing form of entertainment".
Read more