Activision Blizzard stock price remains below Microsoft's $95 a share and regulators are concerned over its legality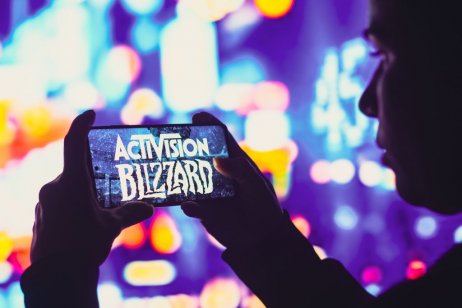 With every day that passes, Microsoft's (MSFT) takeover of gaming giant Activision Blizzard (ATVI) gets nearer and it's facing a series of challenges right now. From global regulators investigating the legality of the deal and keen to know if it will damage competition in the market, to ATVI current stock price falling below MSFT offer price of $95 (£82.27) per share. The deal seems to be hanging by a thread.
ATVI current share price sits at $72 and the gaming company is starting to become uneasy, wondering if MSFT will get cold feet and back out, especially as regulators continue to scrutinise the deal. ATVI shares remain below MSFT's proposed $95-a-share offer, as investors price in the risk that the takeover may never happen.
The UK's Competition and Markets Authority (CMA) has started its Phase 2 investigation into Microsoft (MSFT) and on 15 September released a statement.
"The CMA has referred the anticipated acquisition by Microsoft Corporation of Activision Blizzard, Inc. for an in-depth investigation, on the basis that, on the information currently available to it, it is or may be the case that this Merger may be expected to result in a substantial lessening of competition within a market or markets in the United Kingdom."
What is your sentiment on ATVI?
Vote to see Traders sentiment!
Activision Blizzard (ATVI) share price chart
ATVI earnings and share price
"The CMA is concerned that Microsoft could leverage Activision Blizzard's games together with Microsoft's strength across console, cloud, and PC operating systems to damage competition in the nascent market for cloud gaming services."
Despite this rising tide of uncertainty, Microsoft (MSFT) Gaming CEO, Phil Spencer is upbeat about the takeover and in a recent Wall Street Journal Tech Live conference, Spencer said regulators investigating the deal have been "fair and honest" and he is confident the takeover will go through.
Spencer also commented during an interview with Bloomberg news as to why he believes MSFT wants to acquire Gaming company Activision Blizzard (ATVI).
In the interview Spencer said: "I guess, regretfully as Microsoft (MSFT), it's not a place where we have a native platform. As gaming, coming from console and PC, we don't have a lot of creative capability that has built hit mobile games."
"But we really started the discussions, internally at least, on Activision Blizzard (ATVI) around the capability they had on mobile, and then PC with Blizzard. Those are the two things that were really driving our interest."
Microsoft (MSFT) has been plagued with regulator requests from around the globe and has also started to fight back aganist companies claiming its acquisition is in breach of competition rules. MSFT claimed on 9 August that Sony (SNE) pays for "blocking rights" to stop developers from adding their content to Xbox Game Pass. This claim was part of documents filed with Brazil's national competition regulator.
Gaming company Activision Blizzard (ATVI), which announced its second-quarter results on Monday 1 August, reported a decline in revenue of $1.644bn despite its planned $68.7bn (£56bn) takeover by US tech giant Microsoft (MSFT).
The second-quarter results were down from $2.3bn for the same period last year. However, the result came in above analysts' estimates of $1.58bn.
ATVI, which makes games such as Candy Crush and Call of Duty, reported operating margins of 21% in the quarter and cash and short-term investments came to $10.8bn.
Regulators
"Even in a challenging economic environment, with so many companies announcing hiring freezes and layoffs, our development headcount grew 25% year-over-year as of the end of the second quarter," said Bobby Kotick, CEO of Activision Blizzard.
Activision Blizzard (ATVI) also announced a slide in engagement. The group's statement said: "Activision's second quarter segment revenue and operating income declined year-over-year, reflecting lower engagement for the Call of Duty franchise, but grew versus the first quarter."
In addition, ATVI wrote in its Securities and Exchange Commission filing: "Microsoft plans to acquire Activision Blizzard for $95.00 per share in an all-cash transaction. The transaction is subject to customary closing conditions and completion of regulatory review. The transaction, which is expected to close in Microsoft's fiscal year ending June 30, 2023, has been approved by the boards of directors of both Activision Blizzard and Microsoft and by Activision Blizzard's stockholders."
Activision Blizzard (ATVI) stock is trading at around $80 per share, below the $95 bid by MSFT. This is an indication that investors are weighing in a possibility that the deal is blocked by global regulators.
ATVI lauched its sequel to its billion-dollar hit Overwatch last month and unlike its predecessor's high price tag, it will be free.
Now that Overwatch 2 is live, could this be an indication of what gamers can expect from the Microsoft (MSFT) acquisition of ATVI?
The launch of Overwatch 2 has not come without its hiccups. It's been tough to enjoy the game because of long virtual queue lines to start playing, alongside other issues with the server once gamers get into a match. ATVI said that a distribution denial-of-service attack (DDoS), was to blame for the issues.
As well as the UK and Brazillian regulators, US regulators are also on the case, with the US Federal Trade Commission (FTC) looking into an antitrust review of the deal to determine if the takeover would give Microsoft's Xbox gaming console an unfair competitive advantage.
The European Commission (EC) has also launched an antitrust investigation in to whether Microsoft (MSFT) would shut out its competitors from Activision Blizzard's popular gaming library.
In addition, Microsoft (MSFT) has told regulators in New Zealand, that Activision Blizzard doesnt produce any "must have" games. The softer and dimissive language is said to be designed to reduce regulator concerns over MSFT takeover of ATVI.
Replying to New Zealand's commissioners in June, MSFT said: "Specifically, with respect to Activision Blizzard video games, there is nothing unique about the video games developed and published by Activision Blizzard that is a 'must have' for rival PC and console video game distributors that could give rise to a foreclosure concern."
Investors start to flee
There is also a growing concern among investors and reports emerged last month that a seller unloaded 3.7 million shares in ATVI, in a move that could indicate a lack of confidence that Microsoft's buyout of Activision Blizzard (ATVI) will go through.
The shares were sold at a price of $72.25, as reported by Seeking Alpha and it seems investors are growing concerned that the deal maybe in jeopardy due to regulatory intervention, that many believe will scupper the takeover.
Microsoft (MSFT) share price chart
Competition plays dirty
In addition to investor worries and regulatory scrutiny, several sources have claimed that SNE has delayed its annual PlayStation Showcase event because it believes this could add strength to Microsoft's (MSFT) acquisition of gaming company Activision Blizzard (ATVI).
However, as of now the deal is still going ahead and once complete ATVI will be delisted from the Nasdaq (US100). It means that those who have shares in Activision Blizzard will no longer own stock in the surviving business, as it will be owned by Microsoft. Shareholders are, however, given the option to convert shares and will be entitled to receive $95 in cash for every Activision Blizzard share they hold.
With three billion people actively playing games today, MSFT's decision to purchase ATVI has been fuelled by a new generation's love for interactive gaming, which MSFT said is now the "largest and fastest growing form of entertainment".