What is Tamadoge (TAMA)? Your ultimate guide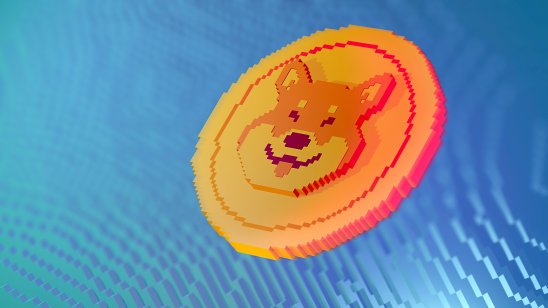 Fans of meme coins will, perhaps, be awaiting the launch of the tamadoge (TAMA) token with interest, but what is tamadoge? What is tamadoge used for? How does tamadoge work? Is there a tamadoge definition? Let's take a look and see what we can find out.
Meme coins and the metaverse
One of the more notable cryptocurrency sectors over the last couple of years or so has been meme coins. Meme coins are, basically, crypto tokens that are designed to reflect the immense popularity of dogecoin (DOGE) after it became one of cryptocurrency's biggest talking points in early 2021.
The coin was, at least at first, set up as a parody of cryptocurrencies but, during the boom at the start of last year, it pretty much stopped being a joke and started being something which a great many crypto investors took seriously.
As a result, coins and tokens such as shiba inu (SHIB) were born and when some of them were a success, others followed in their wake, pretty much serving as parodies of parodies. Although the sector's popularity has ended up waning somewhat, there are still plenty of the so-called dog coins out there, and more and more are to come.
SHIB to USD
Another thing that really got a boost across 2021 was that of play-to-earn (P2E) gaming, also known as GameFi. This is the idea that a metaverse – in effect a virtual world where people can buy, trade and interact with each other in virtual form – can involve such things as non-fungible tokens (NFTs), in effect the rights to links to individual pieces of digital artwork.
Often, games allow people to earn NFTs by completing challenges and, since NFTs can be bought, sold and traded, this means that there is the potential – although it is very important to point out that this is only potential and it is not guaranteed – to make money through playing the games.
What is your sentiment on SHIB/USD?
Vote to see Traders sentiment!
What is tamadoge?
One of the more eagerly anticipated meme coin launches is that of the tamadoge meme coin. This token aims to combine the rather fashionable nature of so-called dog coins with the potential of things involved in the world of play-to-earn
As the system's website says: "Tamadoge is coming out the gate barking, becoming one of the biggest hyped meme coins of all time and pushing the boundaries of the Play-to-Earn space, in order to provide a game that people will be climbing over each other to use.
"Tamadoge (TAMA) is the gateway token of the Tamaverse – where you'll be able to mint, breed and battle your own Tamadoge pet in the metaverse.
"Tamadoge will give everyone the ability to mint the doges they want to, and will allow users to breed, train and battle their Tamadoge NFTs to top the leaderboard every single month. Over time the play-to-earn opportunities will be expanding to include augmented reality experiences, allowing your NFT to play with its friends in the Tamaverse."
Something that might make tamadoge a little different from other meme coins is that the TAMA crypto does have a named team behind it. Many other dog coins have been created by people who are either anonymous or pseudonymous, so it might be worth noting that the team behind the crypto includes senior blockchain developer Siphamandla Mjoli, head of growth Carl Dawkins, lead game developer Thomas Seabrook, full stack developer Éric Lamontagne and senior interaction designer Neil Palethorpe.
In terms of what the Tamadoge system actually does, it combines NFT trading with virtual pets. Indeed, its name echoes that of the tamagotchi, the digital virtual pet that was all the rage in the late 1990s. To quote the system's whitepaper: "Tamadoge pets are at the core of the Tamadoge project. These mintable, tradable NFTs are pets that you can buy using your Tamadoge token. Each Tamadoge Pet is minted as a baby, and every single one has it's own unique stats, strengths and weaknesses.
"As you feed and play with your Tamadoge pet you'll see it grow over time - with the way you look after your pet shaping the way in which it grows and matures. Once your Tamadoge pet grows into an adult, it's able to battle other players' pets in order to become top Doge on the Tamadoge leaderboard, using the turn-based Tamadoge battling arena."
In other words, people can buy their NFTs, see them develop, and take part in player vs player battles if they want to win them.
Tamadoge explained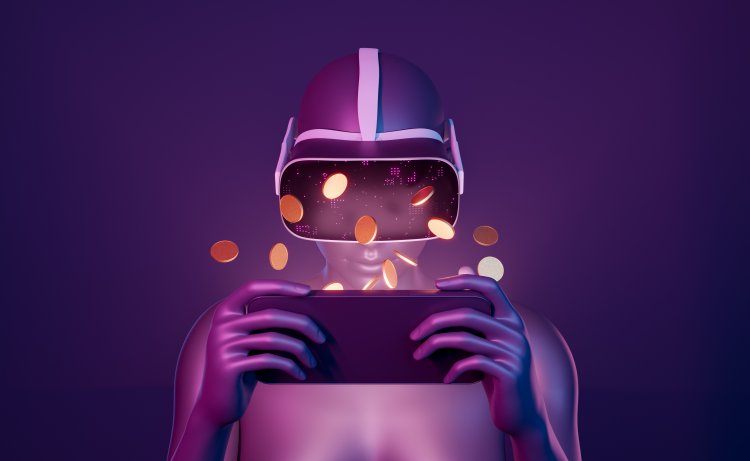 Tamadoge is an upcoming play-to-earn project – Photo: Shutterstock
The system will be powered by the platform's own native crypto token, TAMA, which is based on the Ethereum (ETH) blockchain. TAMA will be used to purchase items on the network, and people will be able to earn the token through playing and interacting with their Tamadoge NFT.
As far as the details of the token itself are concerned, there will be a maximum supply of two billion, half of which will be available in a pre-sale. Of the remaining billion TAMA, 400 million will be unminted and reserved for listing on exchanges, with the other 600 million becoming available to be minted over the coming 10 years.
When people buy something in the Tamadoge network's online shop, the platform will take 5% of the TAMA spent and burn it in an attempt to stop the token's price falling. Also, 30% of the fee will go towards marketing and developing the platform, with the remainder going towards the system's prize pool.
However, Tamadoge says it does not take a tax for other transactions on the system, explaining: "We believe that value should be generated from the project itself, and not just from people trading the token.
"The entire ethos of tamadoge centres around the Tamadoge ecosystem, and we don't want people to lose money when they enter (or leave) that ecosystem. That's why, at Tamadoge, we've made a commitment to never tax any token transfers. Tamadoge is a token used to support the Tamaverse and the Tamadoge pets, and that's the way it's going to stay."
In terms of going forward, Tamadoge was due to announce further details of its pre-sale, potentially including the meme crypto price, as well as a partnership with a crypto exchange, on 23 September 2022. There will also, at some point in the future, be a fully-developed metaverse based around the token as well as a Tamadoge app.
In terms of how to buy tamadoge, the system aims to go through an exchange listing drive in the second quarter of 2023.
Final thoughts
Before we finish, some important points. First, it is important to point out that metaverse-related tokens have, on the whole, lost a lot of value this year, so it might be a bigger risk than normal to get involved in one. Second, since the crypto is yet to be officially released, we do not know either what the tamadoge token price is or how it will behave.
As ever with cryptocurrency, it makes sense to be careful if you want to invest in TAMA. It's important to keep in mind that cryptocurrency markets remain extremely volatile, making it difficult to accurately predict what a coin or token's price will be in a few hours, and even harder to give long-term estimates. Analysts and algorithm-based forecasters can and do get their predictions wrong.
If you are considering investing in cryptocurrency tokens, such as tamadoge, we recommend that you always do your own research. Look at the latest market trends, news, technical and fundamental analysis, and expert opinion before making any investment decision. Keep in mind that past performance is no guarantee of future returns. And never trade with money that you cannot afford to lose.
FAQs
Is tamadoge a good investment?

It is difficult to say at this stage. A lot will depend on how the token behaves once it appears on the open market, as well as how the market as a whole performs.

Remember, you should always carry out your own thorough research before making an investment. Even high market cap cryptocurrencies have proved vulnerable to bear markets. Look at the latest market trends, news, technical and fundamental analysis, and expert opinion before making any investment decision. And be prepared to make losses and never purchase more than they can afford to lose.
Will tamadoge go up or down?

It is hard to tell right now. Since the token is still yet to be launched properly, we do not know what its price might be, nor do we know how it might react to market events.

In volatile cryptocurrency markets, it is important to do your own research on a coin or token to determine if it is a good fit for your investment portfolio. Whether tama is a suitable investment for you depends on your risk tolerance and how much you intend to invest, among other factors. Keep in mind that past performance is no guarantee of future returns. And never invest money that you cannot afford to lose.
Should I invest in tamadoge?

Whether you should invest in TAMA is a question that you will have to answer for yourself. Before you do so, however, you will need to conduct your own research and never invest more money than you can afford to lose because prices can go down as well as up.