Ukraine's legalisation of crypto can protect assets: Analysts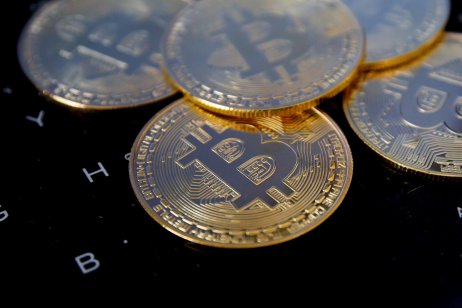 Ukrainian President Volodymyr Zelenskyy signed a bill this week that legalises cryptocurrency in a move experts say legitimises the crypto sector and demonstrates how digital coins can be used safely.
Gene Hoffman, president of South San Francisco, California-based blockchain company Chia Network, and Andreas Park, a finance professor at the University of Toronto, told Capital.com that Ukrainians will now have an easier time accessing fiat, or traditional, money at home and abroad and their assets will be better protected amid disruption and destruction resulting from the Russian invasion.
Better than money in a suitcase
"It's much easier than trying to put money in a suitcase," Hoffman said. "(A private key) would be all you need and if you bring this (key) with you, you can go to any other exchange in the world and come out to euros or dollars or whatever."
He called the legalisation "one of those great use cases."
"It shows how powerful it is that a scrappy underdog can be financed and use all of these decentralised tools," he said. "It's a great use. You're talking about humanitarian and military aid in a situation where, I think, the whole world sees this as absolutely the right answer. And, this was the quickest, easiest, and cleanest in a world where overnight right now in Ukraine is a dangerous concept, where (people) might not have power tomorrow."
Hoffman and Park noted that Ukrainians will be able to make monetary transfers in minutes and still be able to access funds if they are robbed or suffer other negative consequences, or if automated tellers and other physical banking structures are destroyed.
Sign of more acceptance
Hoffman said the law is another sign that crypto is a viable and important way to modernise financial networks.
"There's a real risk that the currency that Ukraine uses becomes worthless because this is just what can happen in a war," Park said. "It's possible that Russia, when the Russian forces take over Kyiv's banking sector, (could) steal people's funds.
"There's a lot of things that could go wrong… cryptocurrencies and blockchain (are) universal. So when Ukrainians have access on the blockchain and there could be a dollar equivalent, stable coins they're called, they cannot be taken from them. They will have access to these crypto tokens as long as they have access to a cell network and the network still works."
He said that's "pretty remarkable" considering Ukraine's current plight.
The bill was passed last month and signed into law on Wednesday.
"From now on foreign and Ukrainian crypto exchanges will operate legally, and banks will open accounts for crypto companies," said Ukraine's Ministry of Digital Transformation in a tweet. "It is an important step towards the development of the (virtual assets) market in Ukraine."
Since the start of the invasion, Ukraine has received cryptocurrency donations estimated to be as high as $100m.