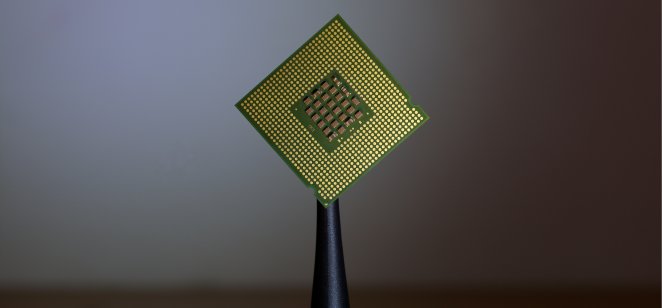 As cars transform into massive, mobile computers with an arrays of chips, sensors and artificial intelligence platforms, automakers have searched for partners in the tech sector to enhance capabilities and move toward autonomous vehicles.
This week there was no shortage of news about autos and technology during the prominent Consumer Electronics Show in Las Vegas, with major tech players linking up with auto giants to advance safety and connectivity in transportation.
"The automobile is being completely transformed. As we think about the car in the 21st century, it's a whole different experience, it's a computer on wheels," Qualcomm CEO Cristiano Amon said at the CES. "Auto companies are now technology companies so it was a natural thing for a technology company like Qualcomm to be involved in automotive."
Partnerships blossom
In Las Vegas, Intel subsidiary Mobileye announced expanded partnerships with Ford and Volkswagen. It also unveiled EyeQ, a chip geared toward autonomous vehicle operation with staggering speed and processing power that was unprecedented in its sub-$1,000 price range. Mobileye is headed to market with a mid-2022 IPO it announced last year.
Qualcomm announced on Tuesday that it had entered agreements with Honda, Volvo and Renault to further digitise their user interface, navigation, safety controls and work toward an autonomous future for the automotive industry.
That endeavour will be furthered for Mercedes Benz by Nvidia's Next-Generation Drive, the platform powering the German automaker's move into the autonomous vehicle market and its immersion into the increasingly interconnected environment.
"Traffic lights have become connected and intelligent, cars are connected and intelligent, bicycles are connected and intelligent, pedestrians through their smartphones that they carry are becoming connected and intelligent," Amon said. "With that, you can build a completely intelligent transportation system as a whole that is part of the broad digital transformation that we're seeing happening across virtually every industry."
Emergence of 5G and transportation
Amon also addressed the role of 5G in connectivity and transportation at length, on the heels of US Transportation Secretary Pete Buttigieg praising science and industry for stretching the limits of transportation and improving basic functions of daily life.

Amon detailed a project with British Telecom that entails creating a 5G-connected ambulance that informed first responders and emergency room doctors better by enabling diagnostic imaging within the ambulance and relaying results to the hospital in real time.
Technology like 5G and digital chassis could carry automobile manufacturing, transportation and services forward, with the Consumer Electronics Show providing some glimpses of forthcoming innovations, many of which are extensions of the ones that are presently powering industry growth.
"Some of the most valuable automotive companies right now have the (key) technological capabilities. The car is really an advanced, connected, computer on wheels," Amon said. "Many of the car companies are building and developing those assets, and they need the platforms."