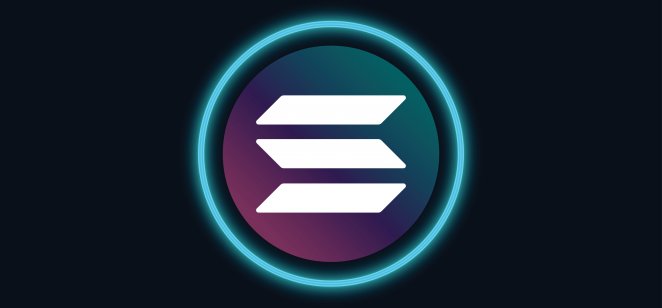 Content
There has been no shortage of news coming from Solana (SOL) land lately, with its lending platform Solend almost getting rekt, and its Web3 phone Saga announcement making waves in the crypto space.
Saga - an Android phone tied with the Solana blockchain - wants to make it easier to transact and hold digital assets, tokens and NFTs and "set a new standard for Web3 experience on mobile".
Web3 is a vision for the next stage of the internet, which would be largely decentralized and its early stages have been powered by blockchain gaming, with AXS a notable gainer from this trend.
ASX to US dollar (ASX/USD) exchange rate
Web3 is evolving as demonstrated by the launch of a phone by Solana Mobile - a subsidiary of Solana Labs - in a bid to speed up adoption of Web3.
While the potential for Web3 is huge with areas such as entertainment and fitness, user experience for people unfamiliar with crypto wallets may seem daunting.
So can the Solana Mobile phone bridge the gap between Web2 and Web3?
While SOL rose on the news, the token quickly retreated back, and the mini-rally was in line with the rest of the market, so it's difficult to say how much can be attributed to the Web3 phone announcement.
But the news of the phone's launch has certainly sent a message to the crypto sector.
What is your sentiment on AXS/USD?
Vote to see Traders sentiment!
SOL to US dollar (SOL/USD) exchange rate
Solana is not the first team to launch a hardware product and Barnabas Goh, chief marketing officer at crypto exchange Zonda Global was guarded in whether he thought the phone would take off.
"We've seen crypto projects announce similar projects in the past with mixed results, so only time will tell how well this offering is well received," he says.
While we will have to wait to see how well can Solana implement the phone, chief scientific officer at metaverse game Farcana, Dimitry Mihaylov says this step may be the missing part of the puzzle in widespread Web3 adoption.
"Despite the emergence and the continued growth of Web3 innovations, native integrations with mobile apps has been a major lack, one that Solana has now found a solution to," he says.
Phone to launch in 2023
If the phone does succeed it will give SOL a major advantage of rival Web3 tokens such as polkadot (DOT) and Chainlink (LINK)
Polkadot to US dollar (DOT/USD) exchange rate
The phone's launch is eyed for the first quarter of 2023, with a waitlist open for those wishing to pre-order Saga for a $100 deposit, which is expected to retail at $1,000.
"Web3 remains a nascent industry in the mainstream so the Solana Phone could face limited adoption in the short-term, but will certainly impress crypto fanatics if it does what it says on the box," Goh says.

SOL/Android mash-up
In addition to Saga, Solana Mobile Stack, a framework for Android allowing developers to create rich mobile experiences for wallets and apps on Solana, was introduced to the world in the event in New York City last month.

"While the mobile phone and the SMS toolkit will empower users to maintain transaction privacies across the board, it will also permit developers to bring a whole new range of applications that can broaden the overall embrace of Web3," Mihaylov says.

He adds: "Solana may be the first of the smart contract platforms pioneering this innovation, this move may become a new trend amongst public blockchain networks within the next five years."
Zonda Global's Goh is certainly excited about the potential for Solana Labs latest move.

"As with most things in the burgeoning world of crypto, the potential of risk, the possibility of return, and the excitement of a new world of finance and technology all intersect leaving us in wonder, anticipation and hope," Goh says.
Read more