Malaysia is well placed to become a regional crypto hub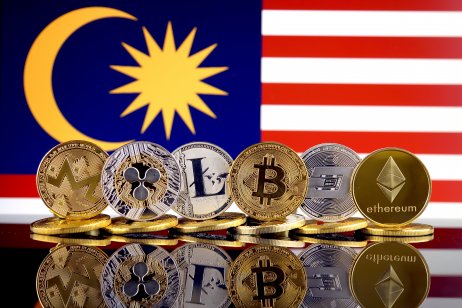 Crypto payment provider TripleA estimates that 3.1% of Malaysians – just over one million people – own cryptocurrency. The company is just one of many to refer to Malaysia as the next regional crypto hub. But, is the hype justified?
According to the cryptocurrency adoption index published by comparison platform and information service provider Finder in December 2021, Malaysia ranked 7th out of 27 countries surveyed with a crypto ownership rate of 19.9% – well above the global average of 15.5%.
The country ranked 13th with regard to positivity around cryptocurrency, with 58% of respondents saying they thought cryptocurrency was a good investment compared with the global average of 51%.
The figures from the Chainalysis 2021 geography of cryptocurrency report are somewhat less impressive, with Malaysia coming in 23rd below a number of Asian countries including Afghanistan. But this has not deterred Binance from re-entering a market it left in controversial circumstances last year.
Binance back in Malaysia
In July 2021, the Securities Commission Malaysia announced enforcement actions against Binance for illegally operating a digital asset exchange with all its entities ordered to disable the Binance website and mobile applications in Malaysia. Investors were urged to immediately cease trading through its platforms and withdraw all investments immediately.
Earlier this month, however, recognised market operator-digital asset exchange MX Global announced that it had received an equity investment from Binance.
Binance would not comment on the potential of the Malaysian market as an Asian crypto hub beyond founder and CEO Changpeng Zhao's reference in the press release to Malaysia's "respected and innovative crypto and blockchain community" and MX Global had not responded to requests for comment when this article was published.
Other licensed market participants were more forthcoming. John Sidoli, head of compliance at regulated exchange Sinegy describes the regulatory regime – which is split between the securities regulator and central bank (Bank Negara Malaysia) – as progressive and relatively strict but fair.
"The Securities Commission Malaysia was the first securities regulator in the ASEAN region to develop a comprehensive regulatory framework (under the recognised markets section of the Capital Markets and Services Act) for digital assets," he says.
What is your sentiment on BTC/USD?
Vote to see Traders sentiment!
Malaysia crypto regulation ahead of Singapore
The regulations include a registration/licensing framework for digital asset exchanges, a framework for custodians, and a framework for fundraising via tokens – initial exchange offerings.
"In terms of securities regulation relating to crypto, Malaysia is 18-24 months ahead of financial jurisdictions such as Singapore," adds Sidoli.
"It also has a young, tech-savvy and relatively well-educated population and benefits from its proximity to key jurisdictions in South-east Asia. From an operational perspective, labour is cheap, the currency is weak and the tax regime for foreign corporations is relatively accommodative."
Hong Qi Yu, CEO of regulated exchange Tokenize, says the estimates for cryptocurrency penetration outlined above are conservative.
Malaysians active in global crypto market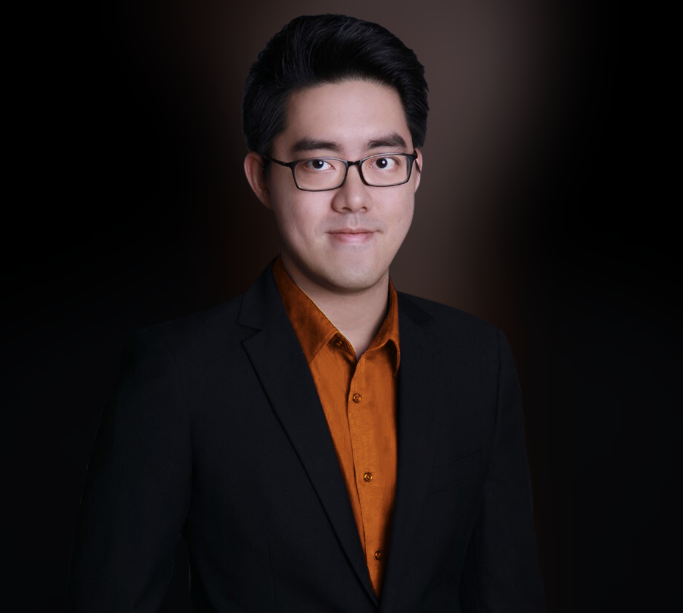 Hong Qi Yu, CEO, Tokenize – Credit: Tokenize
"Third-party surveys and statistics put Malaysian crypto ownership in the 4%-8% range, but these figures are based on KYC/identity-verified accounts – which are only part of the picture as there are many unregulated spaces in crypto globally which Malaysians can access where ownership cannot be tracked," Hong says.
He agrees with Sidoli that regulation for crypto-related businesses in Malaysia is further advanced than in many other countries thanks to the efforts of the SC, which started the regulatory process in 2018.
"That being said, crypto/blockchain growth is far outpacing regulatory work which leaves a lot of room for clarity and expansion to allow for a wider scope of crypto-related businesses to be supported in the country," adds Hong.
Bitcoin as legal tender?
The Tokenize CEO says Malaysia is well placed to match or even outstrip growth in crypto businesses across Southeast Asia due to a relatively stable economy and a supportive tech start-up environment that has spawned the likes of CoinGecko and Etherscan.
Earlier this month it was reported that the deputy minister of the Communications and Multimedia Ministry told Parliament that Malaysia should adopt Bitcoin and other cryptocurrencies as legal tender.
However, it is not clear how much influence his department would have on any decision to allow Malaysians to pay for goods and services using digital currencies, and the central bank has not made any recent comments on the issue.
Cryptocurrencies are not treated as a payment instrument, a store of value or legal tender in Malaysia but rather an asset class for the purpose of investment, although crypto trading is not illegal. Late last year, Deputy Finance Minister Yamani Hafez Musa stated that cryptocurrencies were not suitable to be used as a payment instrument as they did not show the universal characteristics of money.
Illegal crypto mining up
There is less certainty around the legitimacy of crypto mining – the Malaysian government has expressed concern about the associated environmental issues due to crypto mining's large consumption of energy but has not provided clarity in terms of whether crypto mining is actually illegal.
Royal Malaysia Police's criminal investigation department chief Datuk Seri Abd Jalil Hassan was recently quoted as saying that illegal bitcoin mining activity increased dramatically last year with the value of mining equipment seized up 4,200% compared with 2020.
"Compared to other Asian countries such as Australia – where crypto regulation is almost non-existent – cryptocurrencies, crypto exchanges and trading in Malaysia are governed and regulated by the Capital Markets and Services (Prescription of Securities) (Digital Currency and Digital Token) Order 2019," says Angel Zhong, senior lecturer in finance at RMIT School of Economics and trading trends expert.
"Tax reform has also been initiated to recognise the rising significance of crypto and the Securities Commission Malaysia is closely monitoring initial coin offerings to promote fair trading," she adds.
Proximity to Singapore
Zhong says Malaysia's other advantage as a location for crypto businesses is its proximity to Singapore, which has fully embraced the crypto market with more than 230 blockchain organisations.
One of the most interesting crypto-related developments in Malaysia is Fusang, which describes itself as Asia's first fully licensed and regulated digital financial ecosystem for security tokens and assets.
Licensed in the mid-shore jurisdiction of Labuan, the firm was the first exchange in Asia to obtain a securities exchange licence from the Labuan Financial Services Authority as a fully licensed securities exchange for digital assets.
Henry Chong, CEO of Fusang – Credit: Fusang
Henry Chong, CEO of Fusang says Malaysia's advantages as a location for crypto businesses include being an English speaking country with a common law-based legal system, which is familiar to many international companies.
Labuan is 'business friendly'
"Securities regulations under the Securities Commission Malaysia already provide the necessary clarity for cryptocurrencies and the country has a favourable tax system," he adds. With the exception of the disposal of real property situated in Malaysia, gains on capital assets are not subject to tax.
Chong notes that Labuan International Business and Financial Centre has issued more than 80 digital-related licences and describes the jurisdiction and its regulators as "very business-friendly".
"It offers flexibility for businesses to deal with international markets and a comprehensive legal framework that welcomes digital transformation and blockchain innovation," he says. "Labuan is economically strong and politically stable and under the guidance of the Labuan Financial Services Authority the Malaysian authorities have invested heavily in improving its physical infrastructure."