Crypto games: play-to-earn phenomenon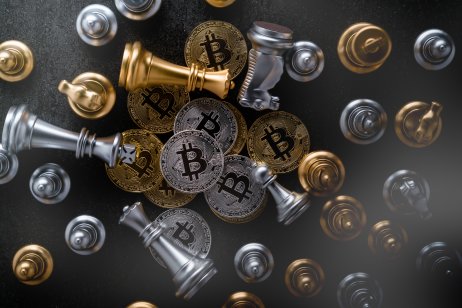 Decentrilised finance (DeFi) is dominating the crypto market – with a market cap of $115bn and total value locked (TLV) of almost $139bn, as of 8 September 2021, according to CoinGecko. Blockchain gaming is a beneficiary of DeFi growth, introducing value to one of the most immersive industries.
DeFi can compensate gamers with gaming tokens and other forms of rewards, including non-fungible tokens (NFTs) and crypto-collectibles.
Is gaming cryptocurrency a new driver in the DeFi sector? Learn more about cryptocurrency games, play-to-earn and how to earn crypto by playing games.

Play-to-earn: blockchain gaming outlook
According to Investgame's report, the gaming industry is experiencing the rise of blockchain-powered cryptocurrency games. In the first half of 2021, crypto gaming companies closed 24 deals (twice more than in the whole of 2020) worth more than $476m.
In general, the video games industry is going through an impressive growth period, boosted by pandemic-driven lockdowns, which forced people to find new ways of spending time at home. In 2020, the global gaming market was valued at $173.70bn, and is forecast to hit $314.40bn by 2026, registering a compound annual growth rate (CAGR) of 9.64%, according to Mordor Intelligence's gaming market report.
But what's the biggest factor pushing crypto enthusiasts to spend hours playing crypto games? It's not just for fun anymore. While playing, crypto gamers can earn rewards, which they can exchange for fiat money and spend in real life.
In play-to-earn crypto games users gain control over in-game assets and can increase their value by playing the game. As a reward for participation, they can earn tokens and NFTs.
One example of a successful play-to-earn gaming project is Axie Infinity – monthly revenue increased from $103k in January to $364m in August 2021. The game recently achieved one million daily active users, and cumulative revenue exceeded $600m.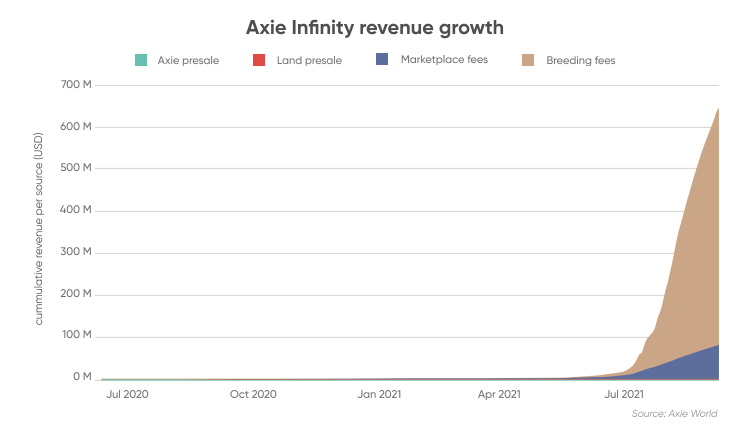 NFT gaming: how does it work?
Non-fungible tokens (NFTs) are unique digital collectibles traded on the blockchain. In crypto games, NFTs can represent consumables, characters and any other tradable asset. Users can sell their in-game NFTs to their peers and earn tokens with play-to-earn models.
It all began in late 2017, when a blockchain-powered collectibles game called CryptoKitties became one of the first crypto gaming blockbusters. Gamers overwhelmed Ethereum network's processing, slowing down transaction times across the blockchain.
In the game, users buy cartoon kittens and breed them with other cats. Dragon, one of the most expensive CryptoKitties, was sold for around $170,000 in 2018.
NFT games have evolved to offer play-to-earn models, aside from collecting cute digital animals. Play-to-earn NFT games enable users to generate income through playing. Usually, the longer users play, the more tokens they get. For example, Axie Infinity requires an initial purchase of three Axies (characters within the game, which serve as NFTs). Once players have a starter team, they proceed by completing different challenges to earn Smooth Love Potion (SLP), a tradable ETC-20 token listed on the Binance exchange.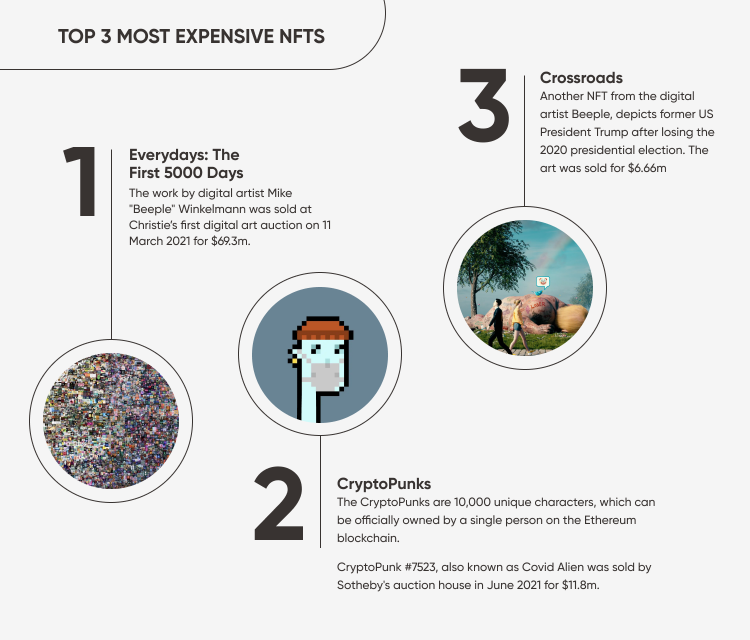 Crypto gaming as a source of income: myth or reality?
Play and earn crypto games has become an emerging phenomenon. They've gained attention in developing countries, where players sometimes could earn more by playing than through their regular job.
The majority of Axie Infinity's daily active users (DAUs) are in the Philippines. The game has gained traction in Indonesia, Venezuela, Vietnam, Brazil and other countries hit hard by COVID. In May 2021, PLAY-TO-EARN, a documentary on the game's growth, went viral, boosting the number of users who decided to give it a try.
Billionaire investor Mark Cuban, who was part of a $7.5 million funding round for Sky Mavis, the Vietnamese game developing company behind Axie Infinity, sees the project as a gateway to crypto for many people around the world.
"I think Axie is an amazing platform. It's fun and engaging. It's a game you want to play for hours on end. Add the Axie economy and you have something special. I'm excited to be part of it", said Cuban.
Crypto gaming, which started life as a niche project for people selling online products, has transformed into a growing industry that helps people from developing nations to earn. However, it poses a threat if young or unemployed people choose play-to-earn instead of traditional work.
Although crypto games offer people a legitimate way of earning crypto and cashing out in fiat money, there are risks which should be well noted.
A common fear for crypto gamers is of losing their tokens or NFTs while playing. There are several possible scenarios when this can occur:
While trying to send it from your wallet to another wallet, which does not support your NFT type

If you became a victim of a crypto gaming scam, and sent your NFT to a fraud

You gave a malicious smart-contract a permit to access your wallet
To avoid this risk, make sure you understand the types of tokens supported by your wallet, and always ensure you send them to a correct address. Interact only with smart-contracts from reputable projects and make sure you do not fall victim of a scam.
This risk is in line with the cryptocurrency market, where downturns are not rare. If a crypto game's token, such as Axie's AXS and SLP, falls in value, players might not have time to cut their losses. The game lets users cash out every 14 days, meaning that your tokens might be locked up when you need them.
The transparency and decentralised nature of blockchain means that third parties are not required to check and approve transactions. Gaming operators are usually not required to comply with regulatory standards such as AML (anti-money laundering) and KYC (know your customer). This increases the risk of fraud.
The future of crypto gaming: analyst view
Play-to-earn games are considered the latest innovation in the blockchain gaming industry. Commenting on the topic, Capital.com's analyst Mikhail Karkhalev said:
"The cryptocurrency market has already experienced several booms: the ICO, DeFi and NFT. Blockchain technology has revolutionised and evolved in many areas, but the gaming industry requires special attention, as now the market is close to the GameFi boom. GameFi is a synergy of ICO, DeFi and NFT in the crypto market – an explosive mix."
The analyst highlights several factors for the growth of this trend:
A young and progressive audience of the crypto industry that loves to play games and loves media, like streams and blogs

The development and growth of the gaming industry in general, especially cybersport
"Gamification has always been a simple and very effective method of delivering information, learning new things. Attracting the young generation to the crypto industry through games, which also generate income, is a strong growth driver for the crypto market", adds Mikhail Karkhalev. "Moreover, given the ever-increasing competition in the job market, high unemployment due to the pandemic, the opportunity to earn decent money by playing games is literally a lifesaver for people in developing countries. Accordingly, the demand for such gaming projects will continue to grow, which can be profitable for investors in such projects."
Capital.com's analyst also admitted the risks of investing in such projects. For example, if the crypto market collapses and the value of tokens or in-game items drops, game users will sell off all their assets en masse to save income from games. This will be especially pronounced among users from poor and developing countries.
"Bitcoin collapse by 40-50% will cause the value of those projects to go down by 70-90% and some of them may even shut down. Also, it should be noted that the young and gambling audience is very impulsive and most of them are not experienced enough in economics. Accordingly, such selloffs can cause a real crisis in GameFi's sector. This may continue until the trend becomes more sustainable and merges with the gaming industry as a whole", Karkhalev added.
Read more: Asana (ASAN) stock forecast: is there more upside to come?