Chia coin's company could go public this year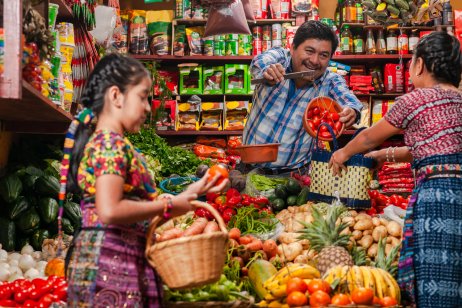 Chia Network, the blockchain company behind the cryptocurrency Chia coin (XCH), could go public through an initial public offering (IPO) or merger with a special purpose acquisition company (SPAC) this year, according to Gene Hoffman, the company's president.
Once Chia goes public, investors will be able to trade in the company's stock as well as the Chia coin.
Hoffman said Chia is on an accelerated timeline to go public, reiterating a comment that he made to Coindesk in May 2021.
"(Going public) is important to the company because it's part of our product strategy," Hoffman said. "And, by doing this, we take on all of the best level of disclosure you could ask for."
New public company listings are well down this year compared to the first quarter of 2021 due to a slowdown in the IPO and SPAC markets. A widespread market sell-off has been particularly acute in the tech sector.
Challenging times
Matt Kennedy, a senior strategist with IPO research company Renaissance Capital, said it is a difficult time for all companies to go public. One reason is that many investors in larger publicly traded crypto companies have sold off recently.
"That definitely includes blockchain and crypto companies," Kennedy said. "I will say that (Chia) have some well-regarded investors, like Andreessen (Horowitz) and Greylock, that will definitely raise some eyebrows and get some people interested."
But, he said, the wind is no longer at Chia's back and it is fighting a declining price for its coin, which is less popular than Bitcoin and Ethereum.
"I'm not saying they can't go public right now," Kennedy said. "But I think it would be very difficult to launch with a SPAC. But, regardless of whether it's an IPO or a SPAC, I think it's a very challenging market right now."
If cryptocurrency prices had held up, crypto companies would have had an easier time going public, he added.
What is your sentiment on ETH/USD?
Vote to see Traders sentiment!
Complying with SEC
Hoffman said South San Francisco, California-based Chia wants to ensure that it is in compliance with US Securities and Exchange Commission rules.
"We saw a lot of other crypto projects do things that were probably not legal from a US securities point of view," he said. "As such, we really want to make the playing field much more clear for the regulatory environment."
Chia has had a long, friendly conversation with the SEC about the company's operations, Hoffman added. He contended that many of the SEC's concerns about cryptocurrency projects do not apply to Chia.
Gensler sceptical on crypto
SEC chief Gary Gensler, a former Massachusetts Institute of Technology (MIT) finance professor, who studied, taught, and wrote about crypto finance, blockchain technology, and money, has contended that cryptocurrency is a Wild West when it comes to regulation. Gensler has also asserted that the asset class is rife with fraud, scams, and abuse in certain applications.
The SEC has long held the view that crypto assets are securities similar to stocks and bonds and, therefore, should be regulated as such. The regulator is involved in a number of legal cases, including one with Ripple, which press that point.
"Already, we're much more transparent than almost every other (crypto) project," Hoffman said. "And by correctly raising equity, not selling our coin (to generate funds), we've never asked for money to develop this company based on something that isn't actually a security."
Chia has raised about $76m (£56.95m) with $65m coming in a series D raise in May 2021 led by Richmond Global Ventures and Andreessen Horowitz (a16z), Naval Ravikant, and Slow Ventures. Naval has been a long-term backer of Chia. The company used the funding for hiring and to become a payment method for financial services firms, government, and other institutions.
Firm founded in 2017
Chia was co-founded in 2017 by CEO Bram Cohen, the creator of the BitTorrent network, and Hoffman, the former CEO of eMusic.com and subscription-management company Vindicia. Crypto is facing greater regulatory scrutiny these days after US President Joe Biden issued an executive order earlier this month that calls on federal government agencies to examine how digital currencies can be regulated.
The US Senate is examining Bitcoin mining's impact on the environment and also looking into how crypto plays a role in illicit finance.
Hoffman, who also serves as Chia's COO, said market conditions, more than anything, will determine when Chia goes public.
"Right now, we're in a Bitcoin autumn," he said, referring to pricing trends. "I don't think you'd call it a winter – certainly not a summer. But that tends to have more control over our valuation and our go-forward (plans) – right now – than anything else. But, at the same time, it is a sideways market in that sense, and that doesn't necessarily mean it's bad.
"From our point of view, it's really more of a (company) valuation question. As long as we're conservative about the valuations we're looking for, we think that good investments are always good investments."
Network differs from rivals
Chia's blockchain network differs from Bitcoin's and Ethereum's networks in that it generates coins by storage power through computer hard drives and a consensus algorithm known as proof of space and time. This method is less energy intensive than Bitcoin's and Ethereum's proof-of-work mining, which deploys processing power, according to Decrypt.co.
Other blockchain networks deploy proof of space and time, but Chia's network is expected to be one of the largest in the world.
"We have almost 225,000 nodes around the world," Hoffman said. "We often have more nodes in, like, Brazil than most blockchains have nodes."
Nodes are used to store and share blocks of data on blockchains.
With the SEC considering revamping its requirements for companies going public through SPACs, Chia might want to go public now if it has spent months preparing for a listing tied to a SPAC, Kennedy said.