Boss Beauties NFTs: women-led NFTs hit mainstream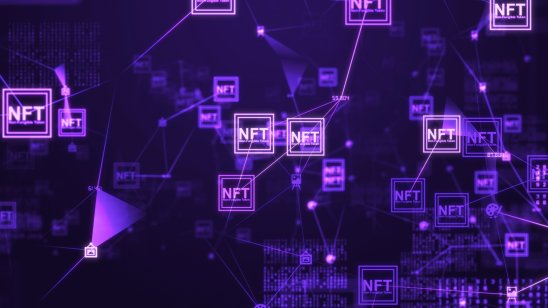 The Boss Beauties non-fungible token (NFT) project has quickly gained attention in the rapidly expanding market, where several woman-led projects are emerging.
Are you interested in learning more about Boss Beauties?
Read on for our latest Boss Beauties NFT overview.
What is Boss Beauties NFT all about?
Boss Beauties is an initiative by My Social Canvas, a fashion e-commerce company founded in 2014 by Lisa Mayer that provides mentorship and scholarships to women in school and university in the US and 15 countries worldwide. My Social Canvas sells fashion accessories to fund scholarships for girls and women in the community.
The Boss Beauties global initiative "creates opportunities for girls and women through cutting-edge collaborations that empower those at the forefront of technology, leadership and creativity".
Mentors from companies including Apple, Google, Verizon and NASDAQ, as well as women leaders such as Olympians, fashion designers and company executives have worked with My Social Canvas.
Boss Beauties brings NFTs to the UN for IWD
On 8 February 2022, Boss Beauties announced an event at the United Nations (UN) on 8 March to celebrate International Women's Day (IWD) with the launch of its limited-edition series of NFTs. Boss Beauty Role Models, the first NFT collection to be displayed at the UN, features portraits of a diverse group of influential women from history as well as modern women who are pushing boundaries.
The initiative is working with the featured women to create a global network of role models who receive their portrait as a gift and "work with Boss Beauties to educate and empower women worldwide".
Boss Beauties created the Role Models collection with Cathy Hackl, CEO and Chief Metaverse Officer of metaverse consultancy Futures Intelligence Group.
@BossBeautiesNFT is unveiling its "Role Models" collection, honoring women who have shaped our history and inspire the next generation. Ruth Bader Ginsburg, Katherine Johnson, Frida Kahlo & Carrie Marcus Neiman. A % of the profits will go to scholarships & mentoring programs. pic.twitter.com/UEF9zxTpbN

— Neiman Marcus (@neimanmarcus) March 8, 2022
The collection features the following role models:
Amelia Earhart

Carrie Marcus Neiman

Cathy Hackl

Cleopatra

Diana, Princess of Wales

Eleanor Roosevelt

Ella Fitzgerald

Empress Leizu

Estée Lauder

Florence Nightingale

Frida Kahlo

Grace Hopper

Harriet Tubman

Helen Keller

Ida B. Wells-Barnett

Joan of Arc

Katherine Johnson

Lisa Mayer

Maya Angelou

Mother Theresa

Randi Zuckerberg

Rosa Parks

Ruth Bader Ginsberg

Sally Ride

Shirley Chisholm

Sojourner Truth

Susan B. Anthony
There are also five Women in Peacekeeping:
The Civilian

The Community Leader

The Police Officer

The Soldier

The Staff Officer
The Role Models launch event was developed in partnership with 5th Element Group, a global impact consultancy that works with the United Nations Office of Partnerships to bring together public, private and not-for-profit sectors to achieve the UN's 17 Sustainable Development Goals (SDGs).
The digital portraits were revealed at the event hosted by Mayer in New York, which was also live streamed into the Spatial metaverse. The event featured four hours of keynote speeches and panels with speakers from brands, corporations and influencers.
The NFTs, which run on the Ethereum blockchain, were auctioned on the OpenSea marketplace from 9-12 March. The limited-edition historic Boss Beauty Role Models were sold via a charity auction on 7 March.
Proceeds from primary and secondary sales will be used to support the collection and reward token holders.
Some of the profit from the sales is funding scholarships and mentoring schemes for girls and women. The collection "resembles our larger mission to empower Women and Girls at the forefront of technology, leadership and creativity," said Mayer.
Boss Beauties collaborated with Barbie to launch an NFT featuring a diverse range of Barbie careers as part of the Role Models collection. The Barbie NFT was also auctioned on 9-12 March, with proceeds going to the Barbie Dream Gap project, which aims to "raise awareness around limiting factors that prevent girls from reaching their full potential",
As part of International Women's Day, Boss Beauties partnered with US-based luxury retailer Neiman Marcus Group. The group's co-founder, Carrie Marcus Neiman, is among the women included in the Role Models collection. Portraits from the collection were displayed in Neiman Marcus store windows in various locations throughout March 2022. The Heart of Neiman Marcus Foundation also offered a sponsorship for young women from Boss Beauties community to meet with some of the company's female leaders later in 2022.
Boss Beauties also teamed up with fashion brand Hugo BOSS on a social impact project called Dream Like A Boss to provide professional mentorship opportunities to young women from marginalised and underrepresented groups. An auction for a one-off NFT image created for the collaboration launched on 8 March, with all proceeds to fund the mentoring programme.
At the end of the event, eight women each received $10,000 scholarships.
As an incredible end to our event today, these 8 young women are each receiving $10,000 college scholarships!!

????????????????????????

Thank you all for tuning in today! ???? pic.twitter.com/mK7fuJRzzb

— Boss Beauties (@BossBeautiesNFT) March 8, 2022
Boss Beauties brings NFTs to mainstream venues
The Role Models collection is not the first Boss Beauties foray into NFTs. The first collection of 10,000 unique digital portrait NFTs launched on 25 September 2021 after a five-day virtual summit and sold out in an hour. Actresses Eva Longoria, Kerry Washington and Reese Witherspoon are among the celebrities who own Boss Beauties NFTs.
Boss Beauties ranked as the 24th largest NFT collection by market capitalisation at the time of writing on 9 March, according to data compiled by CoinGecko. The floor price was 1.699ETH. The Boss Beauties NFT forecast for the price in the future will likely depend on the popularity of the collection and the growth of NFTs as an investment asset.
The series was the first NFT collection to be exhibited at the New York Stock Exchange (NYSE) and was displayed on the NASDAQ Tower to celebrate the International Day of the Girl.
Six of the NFT images are on display at the NYSE for a year, giving the initiative exposure to CEOs, heads of state and celebrities. The project has also gained exposure from a collaboration in January 2022 with US music and culture magazine Rolling Stone.
From the initial Boss Beauties collection, 5% of proceeds were used to fund scholarships. Another 5% was donated to the Fame Lady Squad NFT project to help the team launch their podcast for women in NFTs. By the end of December, the project had raised over $200,000.
Boss Beauties announced on 2 December 2021 that the collection would be printed on archival film in partnership with the Top Dog Beach Club NFT project and stored inside the Arctic World Archive, which intends to store important historic documents for more than 1,000 years inside a mountain in Norway.
On 22 December, there was a hack of the Boss Beauties group on the Discord messaging server to promote a fake NFT mint. The team identified the contract used and reimbursed the ETH tokens back to wallets that had been affected.
Benefits of Boss Beauties NFT ownership
While NFTs have become popular among cryptocurrency investors looking to trade them for profit, some NFT projects offer perks for hodlers. Owners of Boss Beauties NFTs receive several rewards for holding onto their tokens:
Free gifts

Chances to win opportunities with project partners, including Marvel

Books by influential leaders in the Boss Beauties Book Club

Free NFT drops, starting the first quarter of 2022

Shared commercial rights to the NFT image – including 10% of licensing fees the image earns from merchandise sales
The developers plan to add more perks in the future as the project grows.
In the meantime, it's important to keep in mind that the industry is still relatively new and the market remains extremely volatile.
Note that this article does not constitute financial or investment advice. Before you choose to invest in any NFT, always do your own research and remember that your decision should be based on your attitude to risk, your expertise in this market, the spread of your portfolio and how comfortable you feel about losing money. Never invest more than you can afford to lose. And remember that past performance is no guarantee of future returns.
Are you interested in learning more about NFTs? Then check out our comprehensive guide.
FAQs
Is Boss Beauties a good investment?

NFTs are relatively new investment assets that can experience extreme price volatility. You should do your own research to decide whether investing in Boss Beauties is the right choice for your investment portfolio. Consider your risk tolerance and how much you can afford to invest, keeping in mind that you could lose all the money if the NFT price goes to zero.
What is the future of Boss Beauties?

The future of Boss Beauties will depend on, among other factors, the popularity of the collection on the NFT market and the adoption of NFTs by the wider investment community.