US market close: Shares stay green ahead of holiday break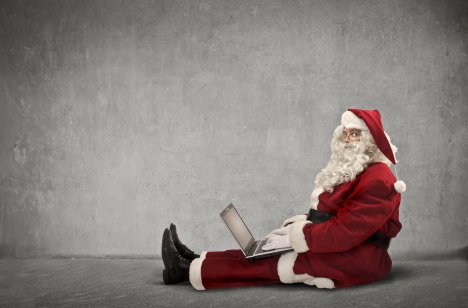 Trading was light on Wall Street Thursday as the US indexes closed the day with their third winning session in a row.
The Dow Jones Industrial Average went up 196 points, or 0.55%. The S&P 500 jumped 0.6% to finish at a record, while the Nasdaq Composite rose 0.85%.
Halfway through the session today, the Dow Jones Industrial Average was around 212 points higher, or 0.6%, the S&P 500 was up about 0.7%, and was just 0.4% from its record high, while the Nasdaq Composite was also up nearly 0.7% in early trading.
Winners and losers: Vaccine shares vary
As Omicron concerns are alleviated by US federal planning and vaccine upgrades, shares of Pfizer are 1.41% down, shares of Johnson & Johnson are 0.19 higher, while shares of Moderna are still in the red, falling to 0.55% in decline.
In travel stock, Carnival is down 0.31%, as shares of Hilton Worldwide popped 1.39%.
In other parts of the travel industry, shares of Southwest Airlines settled with a 1.86% jump on Thursday and United Airlines added 0.67%.
In the tech industry, shares of Microsoft are up 0.45%, and shares of Nvidia and Apple are 0.82% and 0.36% better respectively.
Meanwhile, Amazon is slightly higher at 0.018% after the company announced it had settled with the National Labor Relations Board and will allow its employees to unionise.
In other tech stocks, shares of Meta Platforms are trading 1.45% up.
What is your sentiment on Gold?
Vote to see Traders sentiment!
Oil: Crude stays up for third win
Oil futures recorded their third winning day in a row to match the major US benchmarks on Thursday.
West Texas Intermediate crude for February delivery went up $1.03, or 1.4%, to close at $73.79 a barrel on the New York Mercantile Exchange, while February Brent crude, the global benchmark, spiked $1.56, or 2.1%, to finish at $76.85 a barrel on ICE Futures Europe.
In energy stock, shares of Hess are off by 0.69%, while shares of Chevron are up 0.29%.
Gold: Yellow metal hits five-week high
Gold futures went up on Thursday as February delivery traded up $9.50, or 0.5%, to settle at $1,811.70 an ounce, marking the highest settlement since 19 November.
Forex: Dollar outperforms yen, lags euro and Swiss franc
On Wednesday, one US dollar equals 0.75 of the Pound sterling, and 0.88 of the euro, losing a small step from its 0.89 position yesterday. The dollar is 0.92 of the Swiss franc.
The yield on the benchmark 10-year Treasury note improved to 1.492% Thursday from 1.457% Wednesday.
Read more: New home sales in US highest since April