Perché scegliere Capital.com?
Fai Momentum Trading con un'app di trading CFD pluripremiata. Accedi ai principali mercati del mondo come Apple, petrolio greggio e S&P 500 con i CFD. Approfitta dell'app basata sull'intelligenza artificiale ricca di approfondimenti di trading personalizzati.
Trova il tuo prossimo scambio con grafici potenti e 75 indicatori tecnici
Passa da un dispositivo mobile al web con la piena funzionalità della migliore piattaforma di trading CFD
Fai trading con una piattaforma regolamentata da FCA e CySEC e controllata da Deloitte
Migliora le tue capacità di trading con un account demo e materiale didattico gratuito.
Nome
Vendi
Acquista
Cambio%
Negozia
Collega TradingView
Collega Capital.com a TradingView e goditi il meglio di entrambe le piattaforme di trading
1
Step 1
Crea un account su Capital.com
Apri il tuo account Capital.com per abilitare TradingView.
Download Capital.com app (or use web version) and sign up.
2
Step 2
Apri il pannello di trading TradingView e scegli Capital.com
Note: this functionality works only in web version of TradingView. Open on desktop:
Accedi al tuo account Trading View, quindi vai alla scheda Grafici e seleziona una sezione del pannello di trading nella parte inferiore della pagina. Vedrai un elenco di diverse piattaforme integrate con TradingView. Seleziona Capital.com e clicca su "Continua".
3
Step 3
Collega e Autorizza
Note: this functionality works only in web version of TradingView.
Se hai effettuato l'accesso a Capital.com, vedrai apparire la schermata di autorizzazione tramite un pop-up. Consenti l'autorizzazione per completare la connessione.
Congratulazioni! Hai integrato con successo il tuo account Capital.com a TradingView.
Fai trading con sicurezza
Progettato pensando a te, Capital.com è il tuo migliore partner di trading. Provalo.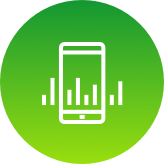 Analisi tecniche approfondite
75 indicatori tecnici

Diversi tipi di grafici di trading

Ampi strumenti di disegno
Gestione intelligente del rischio
Controlla il tuo rischio con lo stop-loss

Sfrutta i salti di prezzo con il take-profit

Sentiti al sicuro con la protezione da saldo in negativo
Accedi a oltre 2000 strumenti
Spread ridotti e zero commissioni

Esecuzione eccellente

Completamente regolamentato
Formazione gratuita sul trading
Approfondimenti, video ricchi di informazioni e webinar

Pratici corsi di trading

Sistema di controllo del bias alimentato da intelligenza artificiale.
We may say how good we are but our clients know it best
Aria Sarbast
There's a good securuty on the trading platform, and it's going exacly what the customer wanting.
Sam
Excellent platform, easy to use, intuitive and provides all the necessary tools to help investors make informed investment decisions.
Mr Arun Gupta
Good platform for trading especially for US stocks. Would be very happy to have ISA stock and shares on your platform for UK customers. Thanks
Tadiwanashe Chamisa
The interface is very user friendly. The onboarding process is quite enjoyable and appears very professional and quite secure.
Salman
Clear and easy platform to use, and the best thing that there is no commission on withdrawal, maximum tow and have day for your withdrawal to be credited on your account.
ISAAC
Capital.com is the best platform to make real money. I encourage everyone who is indeed of trading online to consider Capital.com as the number one platform.
David
All is working well. Only one week in and I am very pleased to have joined Capital.com - even showing a small profit. Learning all the time with the help of their guidance
Mamta
Everything is best but the only thing that I don't like is customer complain not get resolve fastly.
Midian LoveCraft Helgason
I've learned a lot in the past year using this app. They include videos on how things work, and also, the customer service is fantastic and patient. Love this app!
Antar Hamood
Very helpful easy to use app , good customer service, brilliant platform to open and close trades . I will recommend to anyone looking to succeed.
NITU
50% loss position auto closed is very wrong I agree for take 100 % loss so why should you close position on 50%loss
Ricardo
For small and big Awesome even for small capital really intuitive app, spread can always be better ;) capital.com is awesome for beginners and pros alike
AMAR OSMAN
Capital.com The Best Platform
Mrs Barbara Fedrick
Excellent platform for beginners like me. I practised with a demo account, which didn't change format when I changed to a real money account. My first week of trading has been brilliant, ending with a small profit. Hopefully it will continue and I can build up my trading account. Thanks.
Lo
Helpful & clear platform I like the videos on YouTube
Mahmood
This is a very good app and website for trading from dubai. The deposit and withdrawal process is very easy. The deposit is done instantly and the withdrawal money reaches youraccount in a day or two. The interface is very easy in the mobile app as well as on the website for pc or laptop. Happy trading
STEPHEN
Capital.com is a good company that help people to invest their money in a a smart way but they should develop a bot to trade on behalf of the costumer.
Pedro
Very comprehensive and intuitive. As non professional investor I'm not missing anything for performing my daily trade. Useful support center ready to help.