Crypto news: Latest crash wipes near $1trn from markets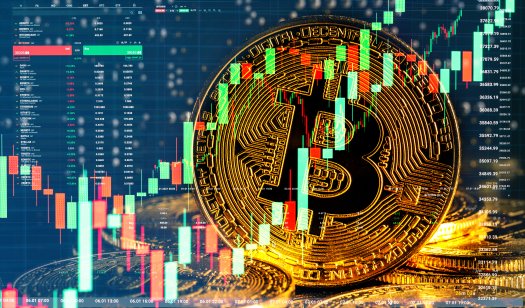 Cryptocurrencies have lost almost $1trn (£750bn) of value in the latest crash. Total market capitalisation of all virtual currencies fell to $2.06trn on Saturday morning, down from $2.95trn on 10 November, data from TradingView shows.
On Monday, bitcoin (BTC) continued to trade below $50,000 after a weekend crash sent the coin as low as $42,874, according to CoinMarketCap.com counts.
"The $50,000 (£37,713) support area is now in play after a dramatic sell off and test of the $42,000 support, all in a matter of hours," wrote cryptocurrency trader Marc Principato, commenting on the weekend's volatility. Principato argues that the cryptocurrency king will be in very broad consolidation, trading between $30,000 to $60,000 for a number of months, rather than rallying to $100,000 before the year's end.
What is your sentiment on BTC/USD?
Vote to see Traders sentiment!
Other crypto news:
One of the world's biggest cryptocurrency exchanges, Binance, looks to relaunch in the UK, The Telegraph reports. Binance CEO Changpeng Zhao told the newspaper that the firm is planning to become a registered crypto asset firm in the UK in the following 18 months. This comes after the UK's financial regulator, the Financial Conduct Authority, banned Binance from undertaking any regulated activity in the country this June.
Quote of the day:
Author of 'Into the Cryptoverse' newsletter, Benjamin Cowen, wrote on Twitter after bitcoin was looking for grounds, following the weekend of dramatic trading.
"Over the long haul, bitcoin volatility is diminishing. Eventually it'll behave much more like the stock market. Funny enough, over the last year, the stock market started behaving more like bitcoin."
Round-up of coins by market capitalisation
As of 11:30 UTC:
Bitcoin (BTC) was down 3.79% over the last 24 hours and trading $47,500.32
Ether (ETH) sunk 5.75% to $3,970.02
Binance coin (BNB) dropped 5.51% to $543.54
Winners and losers:
Terra (LUNA) broke into the top 10 biggest cryptocurrencies by market capitalisation after adding 35.23% in a week
Ripple (XRP) lost a whopping 27.10% in the last seven days of trading, making it the biggest weekly drop amongst the top 10