North Korean hackers bag $400m of digital assets in cyberattacks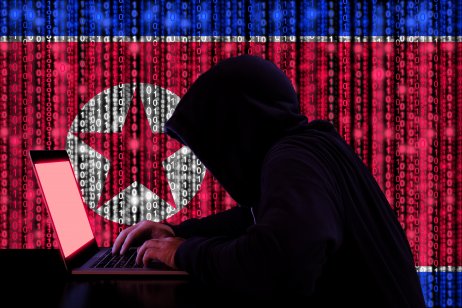 North Korean hackers were rampant in their attacks on decentralised finance (DeFi) networks in 2021, lifting as much as $400m of digital assets from at least seven different attacks.
The findings are part of a new research by Chainalysis, which also found that the attacks were targeted primarily at investment firms and centralised exchanges. According to the blockchain research firm, the hackers made use of phishing lures, code exploits, malware and advanced social engineering to siphon funds.
"Once North Korea gained custody of the funds, they began a careful laundering process to cover up and cash out. These complex tactics and techniques have led many security researchers to characterize cyber actors for the Democratic People's Republic of Korea as advanced persistent threats," Chainalysis said in a note.
Ether gains popularity
North Korean also appears to have diversified their tastes for cryptocurrencies. Chainalysis found that Bitcoin accounts for less than one-fourth of the cryptocurrencies stolen by North Korean hackers. In 2021, only 20% of the stolen funds were in Bitcoin, whereas 22% were either ERC-20 tokens or altcoins. Ether's popularity increased and it accounted for 58% of the funds stolen.
Overall, the research found that cybercriminals laundered $8.6bn worth of currency in 2021, based on the amount of cryptocurrency sent from illicit addresses to addresses hosted by services.
As such, Chainalysis said that the money laundering activity in 2021 was a 30% increase from 2020. "The increase is unsurprising given the significant growth of both legitimate and illicit cryptocurrency activity in 2021," the research firm said.
Money laundering share still low
Money laundering remains a small percentage of overall cryptocurrency transactions. Even after the increase in 2021, the share of money laundering was just 0.05% of the overall transaction volume.
In comparison, the United Nations Office of Drugs and Crime estimates that between $800bn and $2trn of fiat currency is laundered every year, as much as 5% of the global gross domestic product.
Since 2017, a total of $33bn worth of cryptocurrency has been laundered according to Chainalysis, with most of the total moving to centralised exchanges over time. In fact, 2021 was the first time that centralised exchanges did not get the majority of the funds sent by illicit addresses, having received only 47% of the total laundered cryptocurrency.
DeFi protocols received 17% of all funds sent from illicit wallets in 2021, up from 2% in the previous year.