Date set for Ethereum's Shanghai Public Testnet: here's the latest details
Subscribe to Weekly Highlights
The major market events for the week ahead right in your inbox.
Subscribe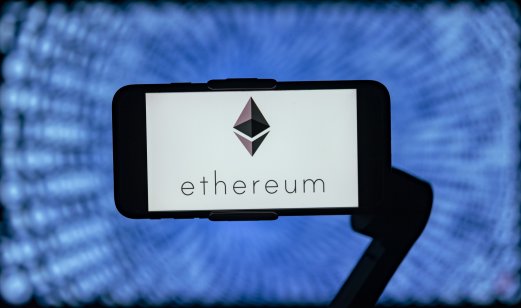 Content
The Ethereum (ETH) Shanghai/Capella upgrade is set to arrive in March 2023 with the Shanghai Public Testnet expected to begin in February.
This is according to numerous news outlets with regards to the Shanghai upgrade, while U.Today reported the Shanghai Public Testnet is coming next month.
An aspect of this upgrade is to allow blockchain validators to withdraw their 32 ether from staking contracts.
Currently those who stake ETH and are a validator cannot withdraw their stake. The Shanghai upgrade will introduce a code that will allow Ethereum Network validators to withdraw this staked ether.
The upgrade was originally scheduled for launch in September 2023 at the latest. It will also allow withdrawals of staked ether in the Beacon Chain since December 2020.
Twitter profile CroissantEth said on 2 January: "Most recently liquid staking derivatives have had a nice uptrend. This is thanks to the Shanghai upgrade expected in a few months which will enable withdrawals of staked ETH. As withdrawals are enabled, many believe more users will stake their ETH."
As of 11:47 GMT on 11 January, ETH was trading at $1,335, up by 0.42% compared with the previous day, according to CoinMarketCap.
ETH to USD
Has The Merge made ETH a security?
The Merge – the move from a proof-of-work (PoW) to a proof-of-stake (PoS) consensus mechanism which took place in September 2022 – may now mean that ETH falls under the category of a security, according to the chair of the US Securities and Exchange Commission (SEC) Gary Gensler.
Gensler, speaking on 15 September 2022, said cryptocurrencies and intermediaries that allow holders to "stake" their coins might pass the Howey test, which is a way to assess if a transaction qualifies as an "investment contract" and is therefore considered a security. He said:
"From the coin's perspective… that's another indicia that under the Howey test, the investing public is anticipating profits based on the efforts of others."
However, at the Financial Times Crypto and Digital Assets Summit: Winter Edition on Monday 28 November 2022, Rostin Behnam, chair of the Commodity Futures Trading Commission (CFTC) said the opposite to Gensler.
Behnam detailed that he felt numerous cryptos were securities, but both bitcoin (BTC) and ETH were commodities.
BTC to USD
What is your sentiment on BTC/USD?
Vote to see Traders sentiment!
Withdrawals staked on ETH increases in run-up to Shanghai
David Alexander of Binance Labs, the venture-capital arm of crypto exchange Binance said towards the end of 2022 that as withdrawals staked on ETH "now have a tentative release date, this has led to increased staking activity, the highest monthly volume since April".
Related reading