Digital assets use highest by Asian institutional investors
Subscribe to Weekly Highlights
The major market events for the week ahead right in your inbox.
Subscribe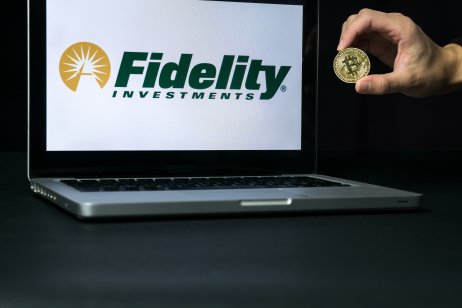 Asian institutional investors are more likely to have a current allocation to digital assets in their portfolio than their European or US peers, according to a recent research paper.
Fidelity Digital Assets (FDA), an arm of the US-based fund manager, says that 71% of Asian institutional investors now hold digital assets in their portfolios versus 56% of their European and 33% of US counterparts.
FDA's 2021 Institutional Investor Digital Assets Study said that despite this disparity the overall trajectory was similarly upward in all three regions, with a greater proportion of managers using digital assets than in 2020.
Covid a catalyst for digital asset adoption
"The increased interest and adoption we're seeing is a reflection of the growing sophistication and institutionalization of the digital assets ecosystem," said Tom Jessop, president of FDA. "The pandemic – and fiscal and monetary measures in response to it – has been a catalyst for many institutional investors to define their investment thesis and operationalize it," he added.
According to FDA's survey, institutional investors globally are attracted to digital assets because of their high potential upside and low correlation with other asset classes.

The Boston-based fund manager's research shows that price volatility remains the main barrier to adoption, followed by lack of fundamentals to assess value and also concerns around potential market manipulation. However, on the plus side investors are more relaxed over issues such as complexity and market infrastructure than before.
"Vast majority" of investors to have digital assets by 2026
"The expectation that the vast majority of institutions will have some exposure to digital assets by 2026 shows that investors have a deeper understanding of the asset class and have progressed in the three-phase journey from education to adoption," said Jessop.
One key impact of the increased appetite for digital assets from institutional investors is that they now have higher expectations from the fund services sector. FDA reports that investors want a digital custodian which can offer electronic trading and market data and analytics. This view was most strongly held by US investors.
The survey spoke with 1,100 institutional investors, of which 408 were US based, 393 were from Europe with the remainder in Asia. The types of institutional investor approached by FD included; high-net worth investors, family offices, digital and traditional hedge funds, institutional investors, financial advisors and endowment and foundations.
Read more: Asia-Pacific regulators scrutinise the role of "finfluencers"