Crypto market wrap: Altcoin price levels back in the red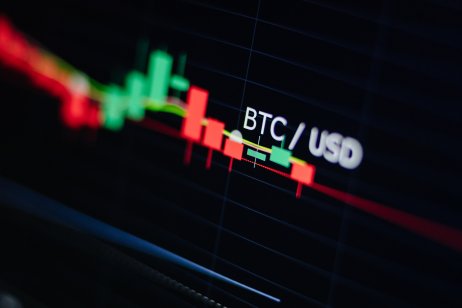 Altcoin price levels were back in the red Wednesday, one day after surging.
Bitcoin (BTC) declined to near $20,000, bringing the rest of the cryptocurrency market down with it.
What is your sentiment on ADA/USD?
Vote to see Traders sentiment!
BTC to USD
Shiba inu jumps and falls
Popular meme coin shiba inu (SHIB) jumped more than 20% overnight, Forkast reported, and managed to stay up 10% while most altcoins were down, according to Crypto Trends. But SHIB was down more than 3% during afternoon trading in North America, according to CoinMarketCap.com, as investors staged a sell-off to reap their profits.
But, even with the decline, SHIB was up more than 27% from a week earlier.
CEL to USD
DOGE jumps and falls
Dogecoin (DOGE) also rose sharply in early morning trading activity before dropping in the afternoon. But the coin still posted a large week-over-week gain.
The struggling Celsius Network's coin (CEL), AAVE, THETA, APE, helium (HNT) and axie infinity (AXS) were among the hardest hit as their declines reached double figures on a percentage basis. WAVES, a relative unknown, was down about 8% in afternoon trading in North America, according to CoinMarketCap data. On Tuesday, WAVES mushroomed about 44%.
AAVE to USD
Bitcoin's gains come to an end
Until Wednesday, BTC had enjoyed two straight days of gains after briefly falling to the $17,000 range – its lowest point since 2020 – on the weekend.
Potential danger zone
Investors and analysts regard the $20,000-$21,000 area as a potential danger zone that could prompt the world's most valuable crypto asset to nosedive.
Pundits have predicted that a prolonged bitcoin stay below $21,000 could lead to a much deeper plunge as rapidly rising inflation and a US interest-rate increase hamper the crypto sector and conventional investment markets.
Ether (ETH), the world's second most valuable digital coin, which is backed by the Ethereum blockchain network, took a harder hit than bitcoin on Wednesday, dropping roughly 8%.
Like SHIB and DOGE, several other altcoins experienced large weekly increases.