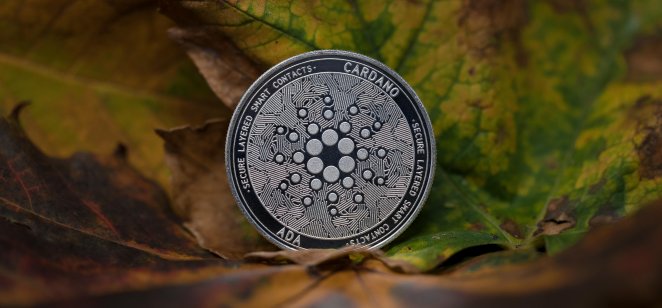 Content
Cardano has broken off from the pack to emerge as the only cryptocurrency among the top 10 to post gains in 2022 so far.
Cardano's ADA token has gained over 11% year-to-date, ahead of a highly anticipated launch of its native SundaeSwap decentralised exchange (DEX) this week, which investors hope will provide momentum for more developments on the budding blockchain platform.
In contrast, heavyweights Bitcoin and Ether have lost over 10% each in the new year, as of 17 January, while rival Solana has given up its fifth place position to Cardano after losing nearly 20%.
SundaeSwap DEX to launch on Cardano
On January 20, SundaeSwap will launch its fully functional beta DEX on Cardano's platform. The launch of the first metaverse project on Cardano named "Pavia" has also helped the ADA token bounce back from a near six-month low of $1.07 hit not more than a week ago.
In September, Cardano completed an upgrade named the "Alonzo" hard fork which deployed smart contract capabilities into the network. But, slow deployment of decentralised apps (DApps) on its network, following the hard fork, led to the ADA token dropping over 50% from an all-time high of $3.09 hit on 2 September.
However, a report from crypto research firm Santiment showed that behind the scenes more developers contributed to Cardano's GitHub projects than any other smart contract platform, including Ethereum and Solana, in 2021.
Will Cardano be able to handle increased transactions?
"While it has little to no impact on short-term market trends, development activity is quite an underrated indicator of project success, as it demonstrates the team's month-to-month commitment to creating a working product, polishing and upgrading its features, and staying true to the long-term roadmap," said Santiment.
Amid the positive sentiment for ADA on Monday, many on social media questioned Cardano's ability to handle the anticipated deluge in transaction volume following the launch of the SundaeSwap DEX.
SundaeSwap has already come out with an announcement to manage expectations, saying that it "noticed a large backlog in processing user actions" during a test event.
Cardano is still developing
SundaeSwap added that its DEX is launching with a beta label because "the implementation of fully decentralised governance will not be immediately possible due to existing transaction size limits on the Cardano blockchain."
IOHK, one of Cardano's developer entities founded by Ethereum co-founder Charles Hoskinson, has laid out plans for "improvements, enhancements and other innovations" to increase Cardano's capacity and throughput in 2022, in a blog post published on 14 January.
IOHK said Cardano will focus on performance and scaling in 2022 and laid out a 11-point plan, which included schemes to increase block size, improve block propagation times and upcoming sidechains, among others.
Poll for Ethereum community. You wake up in 2035, and 80% of all transactions + savings in the world are in one currency that is not ETH. Which would you prefer it to be?

— vitalik.eth (@VitalikButerin) January 13, 2022
Ethereum Killer?
"Now, as we enter the Basho stage, we're investing further energy into optimisation and scaling. Building on these foundations, and steadily increasing capacity and throughput to deal with the growth in the DApp ecosystem and onboard first hundreds of thousands, then millions of new users," added IOHK.
With Basho, Cardano has entered its fourth stage of development as it seeks to outdo smart contract platform leader Ethereum by providing cheaper fees, higher transaction speeds and broader interoperability.
On Friday, Cardano's ADA topped a Twitter poll conducted by Ethereum co-founder Vitalik Buterin asking which currency would users prefer, other than ETH, if 80% of all transactions and savings in the world were in one currency in 2035.
Cardano has been touted as an "Ethereum Killer" and while the blockchain platform has taken strides in the right direction in 2022, it is still considerably behind leader Ethereum. Currently, Cardano hosts only 62 DApps compared with Ethereum's 3022.