Metaverse token explosion: Dramatic price spikes for ZIL, APE, SAND and MANA
Subscribe to Weekly Highlights
The major market events for the week ahead right in your inbox.
Subscribe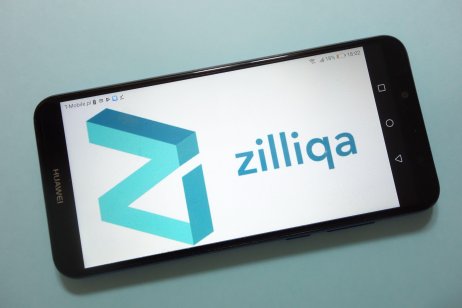 Content
The ability to smell has been showcased as another experience that can be added to the metaverse, which has resulted in metaverse tokens seeing an increase in price.
As of 11:55 GMT on 9 January, zilliqa (ZIL) was trading at $0.02569, up 45.77% compared with the price of ZIL the previous day, according to CoinMarketCap.
Around roughly the same time, apecoin (APE) was trading at $4.67, up 11.65%, sandbox (SAND) was trading at $0.5189, up 14.34% and decentraland (MANA) was trading at $0.3995, up 13.26%, all compared with their prices the previous day.
OVR Technology, based in Vermont, USA, let people who attended the four-day Consumer Events Show (CES) in Las Vegas that ended on 8 January see its virtual reality headset containing a cartridge with eight primary aromas that can be combined to create different scents, Fortune reported.
ZIL to USD
ZIL
ZIL has previously in 2022 partnered with esports brands and gaming companies to become their official blockchain partner, where they provided Web 3.0-powered solutions, such as tokenisation, non-fungible tokens (NFTs) and metaverse activations into the esports and gaming brands.
What is your sentiment on ZIL/USD?
Vote to see Traders sentiment!
APE
APE released in 2022 its Otherside metaverse, with the announcement of its release resulting in APE increasing in price.
The demo of Otherside was released in July 2022.
SAND
The Sandbox has seen numerous well-known names and brands enter its metaverse.
Rapper Snoop Dogg (real name Calvin Cordozar Broadus Jr) released a track produced in The Sandbox metaverse called House I Built, which featured on his album BODR, released on 11 February 2022. The rapper appears as a voxel avatar in the song's music video.
According to Billboard, Snoop Dogg said at the time: "The House I Built track draws a parallel between how I've constructed my life and career and how I'm building out my Snoopverse virtual world in The Sandbox. Whether in the metaverse or the universe, it's about keeping it real, being yourself and making the most of every opportunity."
Lionsgate (LGF), the NYSE-listed entertainment company, has also developed land in The Sandbox metaverse.
MANA
MANA is seen as one of the biggest players in the metaverse. Its entire metaverse is divided into 90,601 individual parcels of LAND.
Holders of the MANA token have a say on how the decentraland world behaves.
MANA to USD
Related reading