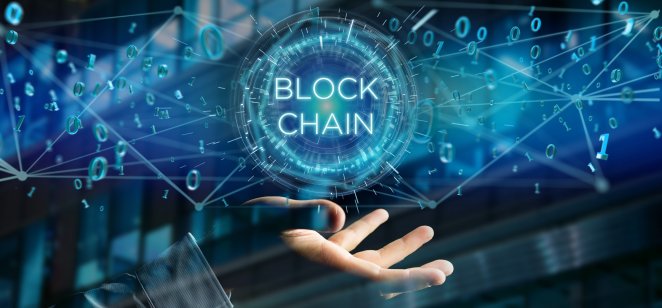 Content
Xfund is a new type of governance token that is giving holders a chance to vote on off-chain decisions, such as team management and grant proposals. The token is also being utilised by crypto projects, including shiba inu (SHIB), to access its oracle service.
But it has not been smooth sailing for the cryptocurrency and a recent surge has led to conflicting xfund price predictions.
The Unification network
Unification is the organisation behind xfund and is creating blockchain solutions for businesses.
Its website says:
"Unification creates rapidly deployable blockchain tools with built-in cost and speed predictability that bring security and efficiency to your business operations."
The organisation currently operates using a dual token system. FUND is the token that secures and powers the Unification network. Investors can stake their tokens and will receive yield for running the blockchain.
What is xfund?
While FUND is used for securing the network, xfund is the network's governance token and gives holders access to its oracle feature, among other decentralised finance (DeFi) products.
The Unification team noticed a gap between on-chain and off-chain governance. While on-chain involves voting quantitative features like blocksize, off-chain governance takes place outside of the network, such as team management and partnerships.
A blog post says:
"By the launch of xfund, we have created an ecosystem where we seek to systematise and make perpetual – through a dual token system – an ongoing quorum through on and off-chain governance."
Xfund is supplied to holders of its other fund token in a lottery format. The governance coin started with a supply of zero, but then everyday 24 xfund was rewarded to the winner of its lottery. Since launching, xfund is now available to purchase on decentralised exchanges (DEX).
It has also enjoyed publicity after a partnership with Shiba Inu, the 15th largest cryptocurrency by market capitalisation. Xfund is used by shiba inu as the main oracle and the SHIBA team runs a node on the Unification network.
A volatile price history
XFUND price chart
Source: CoinMarketCap
The governance token went live on 27 January 2021 with an opening price of $681.73, according to CoinMarketCap, which fluctuated around this launch price for the first four months.
| | |
| --- | --- |
| Long position overnight fee | 0.0240% |
| Short position overnight fee | -0.0439% |
| Overnight fee time | 21:00 (UTC) |
| Spread | 0.03 |
| | |
| --- | --- |
| Long position overnight fee | -0.0500% |
| Short position overnight fee | 0.0140% |
| Overnight fee time | 21:00 (UTC) |
| Spread | 0.00600 |
| | |
| --- | --- |
| Long position overnight fee | -0.0500% |
| Short position overnight fee | 0.0140% |
| Overnight fee time | 21:00 (UTC) |
| Spread | 60.00 |
| | |
| --- | --- |
| Long position overnight fee | -0.1297% |
| Short position overnight fee | 0.0928% |
| Overnight fee time | 21:00 (UTC) |
| Spread | 0.005 |
Its first major breakout occurred when it rocketed from an opening price of $1,210.40 on 9 May to a high of $10,170.89 just two days later. This was around the time Unification launched its VOR mainnet, a protocol that guarantees verified randomness on blockchains. Xfund was also made available on the Polkaswap decentralised exchange on 12 May.
Xfund came close to the $8,000 mark the following month, when a halving took place. This gave the cryptocurrency a maximum supply of 8,880 xfund. It climbed to a high of $7,557.16 on 29 June.
After eventually crashing back to its launch price, xfund saw a slight surge in early November. Multiple partnerships were announced to provide oracle tools to the freelance marketplace WOOFWORK and the financial non-fungible token protocol Revest. But xfund could only muster a peak of $4,625.63 on 17 November.
The governance token was plagued by the 2022 bear market and plummeted below its launch price. It stooped to a low of $123.68 on 18 June.
Xfund has recently started recovering. As of 12 August, it was trading at $1,643.68 and was up more than 168.16% on the previous seven days.
Xfund price prediction
At the time of writing, the token's recent bullish trend has led to some divided xfund coin price predictions. DigitalCoinPrice said it could have reached an average price of $2,153.31 this year. Its xfund price prediction for 2025 suggested the token would have passed the $3,000 mark and achieved $3,237.14. By the beginning of the next decade, it offered a maximum price of potentially $7,842.02.
AMB Crypto was even more bullish with its longer-term xfund token price prediction. It was expected to have averaged $1,883.26 this year and $3,296.87 in 2025. Its xfund price prediction for 2030 suggested a maximum price of $15,263.02.
A similar forecast was provided by PricePrediction. It said the governance token may have climbed from $804.99 this year to $3,351.78 in 2026. The average xfund crypto price prediction was forecast to have been $14,933.96 in 2030.
Finally, WalletInvestor described the token as a "bad" investment and the xfund price prediction for 2022 expected it to have fallen to $105 in a year. By 2025, the cryptocurrency was thought to have dropped just over $35 at the end of the year.
When considering a xfund crypto price prediction, it's important to keep in mind that cryptocurrency markets remain extremely volatile, making it difficult to accurately predict what a coin or token's price will be in a few hours, and even harder to give long-term estimates. As such, analysts and algorithm-based forecasters can and do get their predictions wrong.
If you are considering investing in cryptocurrency tokens, we recommend that you always do your own research. Look at the latest market trends, news, technical and fundamental analysis, and expert opinion before making any investment decision. Keep in mind that past performance is no guarantee of future returns. And never trade with money that you cannot afford to lose.
FAQs
What is xfund?

Xfund is bridging the gap between on-chain and off-chain governance. This oracle technology is being used by the Shiba Inu crypto project.
How and where to buy xfund coins?

There are various decentralised exchanges that have listed xfund, including Uniswap and Shibaswap.
Further reading: